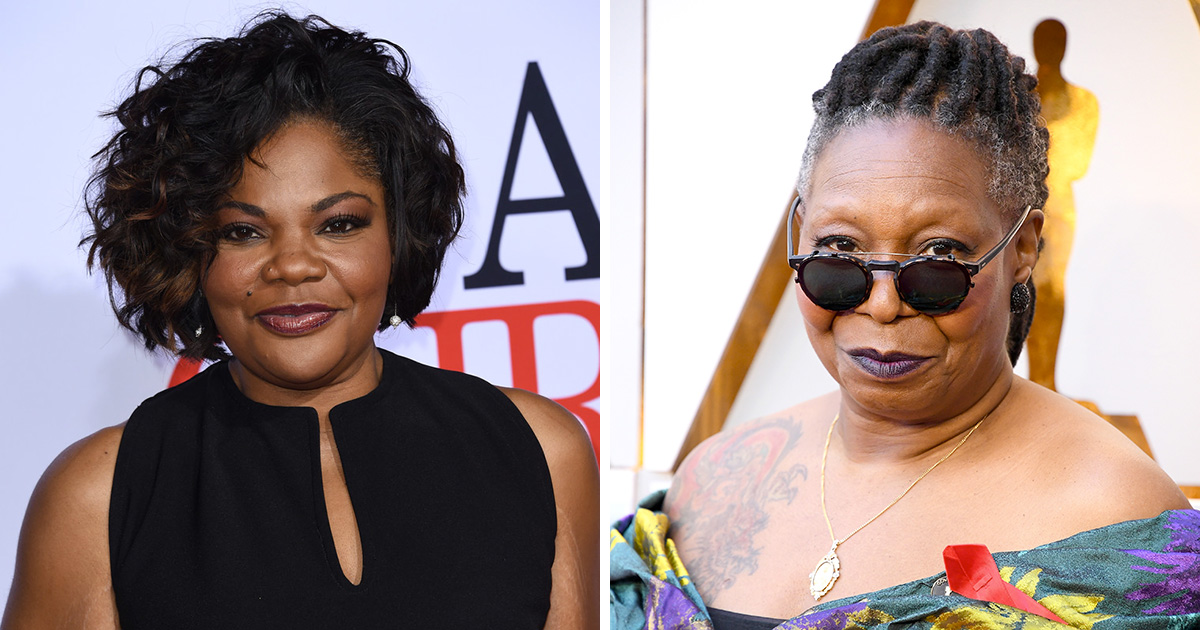 Mo'Nique has made it clear that she doesn't want or need ANY advice from Whoopi Goldberg.
Last year, Mo'Nique launched a boycott against Netflix for allegedly refusing to offer her what she believed to be a fair salary for a comedy special.
You see… Mo'Nique was offered $500,000 by Netflix to do a comedy special earlier this year, just a 26th of what Amy Schumer was offered around the same time for her own comedy special.
And Mo'Nique, feeling slighted, attempted to lead a boycott of the streaming giant due to "color bias and gender bias," posting a video on Instagram:
When she appeared on The View to discuss it, the hosts pointed out that Mo has a reputation for being difficult, referring to her refusing to do promo for "Precious."
When Mo'Nique tried to explain why she chose not to promote the film at Cannes, Goldberg interrupted her, saying: "I'm going to stop you because, contractually, when you make a movie, regardless of who you sign the deal with, your job is to go and promote said movie … We've had this conversation, and I said if you had called me I could've schooled you on what was expected."
Mo'Nique says she doesn't appreciate the way Whoopi Goldberg came at her. In an interview with Vulture,  Mo said she "felt sorry" for Whoopi, who she believes "has always been the help" in Hollywood.
"When I sat there on that platform on The View, I felt sorry," Mo'Nique said. "I had empathy for my sister Whoopi Goldberg. Because what you're saying to me is, 'You must work for free. I could've schooled you.'
She continued: "The very thing I went to The View to speak about was the very thing I experienced on The View. You give me three minutes to talk about inequality? Well, I was there the whole show. When you have a woman saying, 'I could have schooled you,' someone would say, 'What was the schooling going to be?'
"When I look at this woman you say is our icon and our legend—she is. But, how many things has Whoopi Goldberg executive produced? Whoopi Goldberg has always been the help, and I say that humbly. So what is it that you're going to school me on? I've been doing it for almost 30 years.
"This is a woman who says 'I could have schooled you,' and this is a woman who accepted Ted Danson in blackface, and our community praises this woman. So oftentimes, we do it to ourselves. But, I just can't. Understand, I love my sister. However, when you know you're being fed the wrong food, you must say, 'I can't chew this, y'all.'"
Mo'Nique went on to say that she and Whoopi had a conversation off camera after the show, which didn't change much.
"Whoopi and I did have a conversation after that," she said. "I was up in Whoopi Goldberg's dressing room… I said to Whoopi Goldberg, 'Listen, sister.' Because she said, 'Mo'Nique, you gotta let that go. You gotta move on. People just wanna see what's going to happen to you next.'
"I said, 'Whoopi, I can't let it go. I gotta think about the little sister who's not here yet.' And our icon and our legend said, 'You better stop worrying about the little sister who's not here yet and worry about you.'
"In that moment I knew I was looking at a woman who didn't give a damn about me. And if she's telling me, 'Stop worrying about that little girl who not here yet,' well, she forgot about the ones that came before her who were worried about her."
Mo'Nique also talked about Tiffany Haddish's GQ interview in which she was asked about Mo'Nique's Netflix boycott and she said she wasn't going to protest "because somebody got offered not the amount of money they wanted to get offered."
Asked if she felt hurt by Tiffany's statement, Mo said: "I understood it. And what I won't do is throw my sister under the bus. And when my sister did have a bad moment, I said, 'Y'all, I'm not gonna throw her away.' What she wrote on her Instagram page and on mine was, 'I love you, Mo'Nique.' I understand the business. This business is set up for us to go against one another. I'm not going to go against Tiffany Haddish. They set us up to do this to one another. But what I won't do is, I won't feed into it."