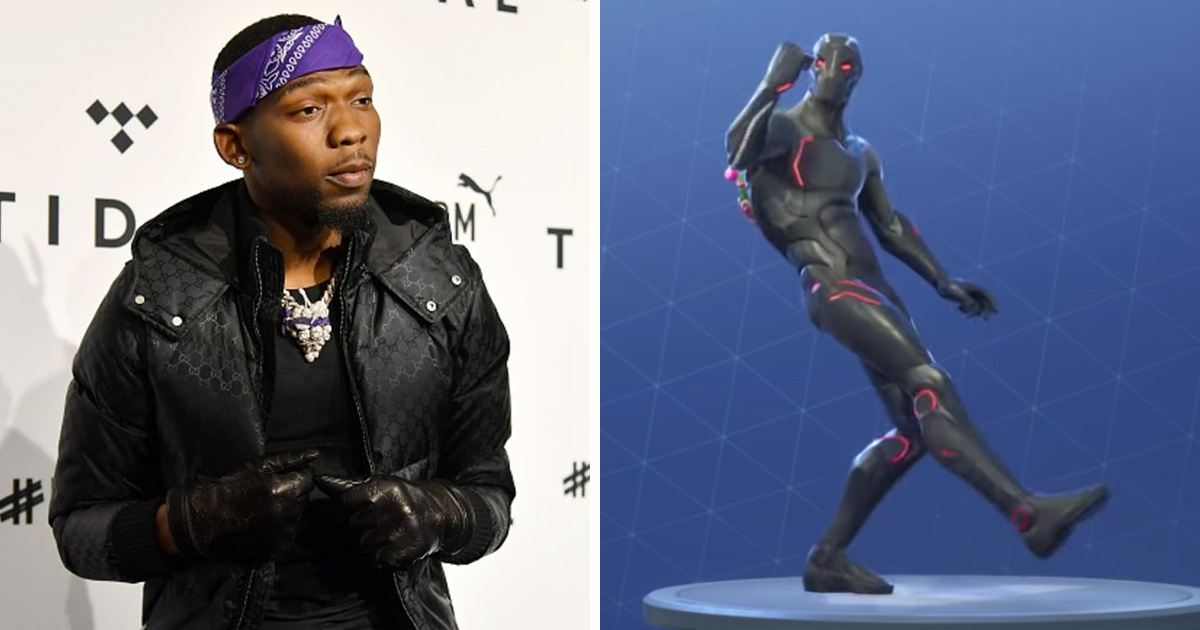 Epic Games, the creator of the hit game Fortnite, has been hit with yet another lawsuit as rapper BlocBoy JB is suing the company over the use of its "shoot" dance emote.
The "Look Alive" rapper's dance became popular in 2018 and he's now joining a growing list of people who want compensation for the use of their dances in Fortnite.
According to BB JB, Epic Games blatantly ripped off his dance and put it in their game using a different name: the "Hype" dance.
Here's BlocBoy's dance:
And here's Fortnite's version:
According to the court docs (via TMZ), BlocBoy claims he's the original creator of the dance, and Epic didn't obtain permission from him to use it in Fortnite. BlocBoy admitted that he hadn't registered a copyright on the dance when Fortnite used it, but he says he's in the process of getting that done now.
BlocBoy JB is the fourth entertainer to sue Epic Games in recent months. 2 Milly, who popularized the Milly Rock and Russell Horning (aka the "backpack kid"), the teen whose "floss" dance went viral both sued the company over its use of their dance moves in its emotes.
Actor Alfonso Ribeiro of "The Fresh Prince of Bel-Air" fame also filed a lawsuit over the company's use of his "Carlton dance," an ex-NFL player and wrestler Lenwood "Skip" Hamilton, who sued the company for allegedly using his likeness in Fortnite's popular "Cole Train" character.
Epic Games' recent legal battles are changing how artists and dancers monetize the gaming industry and how developers find inspiration.
Although more entertainers are starting to seek legal action, it may be hard for them to win their lawsuits. While there are copyright laws that protect choreography, there are no specific laws protecting dance steps. How Fortnite coded the dance moves would also be a major factor in the lawsuits.
Hundreds of millions of gamers play Fortnite every month (via Xbox, PlayStation and PC). The game, which is free to play but makes money selling digital items, has popularized the battle royale category, even prompting Call of Duty to include a similar version on Black Ops 4.
Thanks to Fortnite, Epic Games earned nearly $3 billion in profit alone in 2018, which explains why everyone is coming after them. If you created something (or at least made it popular) and saw it being used in a game that makes BILLIONS, you would definitely want your fair share of the dough, right?
Be the first to receive breaking news alerts and more stories like this by subscribing to our mailing list.