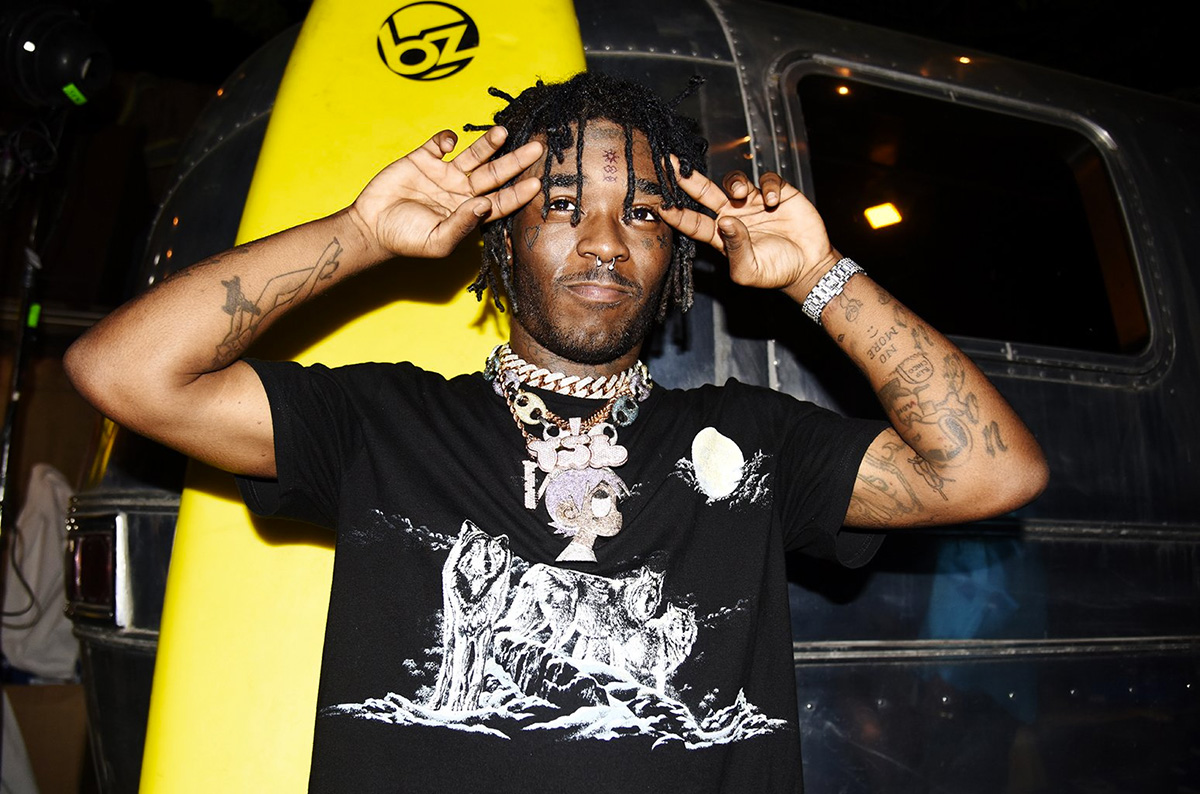 Lil Uzi Vert shocked fans Friday (Jan. 11) when he announced via his Instagram Story that he's "done with music."
The 24-year-old rapper was expected to release his sophomore studio album, Eternal Atake, sometime in 2019 and had been teasing the project for a minute, sharing singles, snippets and visuals.
He said at a concert in December that he had finally completed the record and his fans were looking forward to it. The album even had a cover, rumored tracklist and was being promoted by its first single "New Patek."
However, Uzi's apparently not planning to release the project anymore as he claims to be quitting music cold turkey. The "XO Tour Lif3" rapper posted on his Instagram Story Friday night:
"I wanna take the time out to say I thank each and every one of my [supporters] but I'm done with music. I deleted everything. I wanna be normal … I wanna wake up in 2013."
Lil Uzi Vert (born: Symere Woods) started rapping in the 10th grade when he was 16 years old, and said in an interview that he was a "regular kid" who "didn't really wanna rap."
Within a few years, after the release of his first major mixtape The Real Uzi in 2014, he signed a record deal with Atlantic Records, and the rest, as they say, was history.
Uzi saying he wants to wake up in 2013 is a reference to the time right before he made it big—before the fame and fortune, before he was a household name, etc. As he put it, he wants to be "normal."
He also made it a point to mention that he "deleted everything," meaning that if he were to release any new music, he would have to start all the way over.
Needless to say, his fans aren't taking the news well at all:
"uzi is quitting music" pic.twitter.com/FGmnkzkAh4

— chloe ? (@playboichloe) January 12, 2019
When we waited a year and a half for Eternal Atake and then Lil Uzi Vert randomly deleted all his music and decided to stop rapping #LilUziVert pic.twitter.com/1IMjOUIX8I

— lil fruity vert (@msuyoshi) January 12, 2019
WHHAAATTTT IS GOING ON!?!? UZI PLEASE NO! I LOVE YOU pic.twitter.com/26F6g6jtd5

— J ? (@TheSoulofJ) January 12, 2019
Uzi quit makin music????? pic.twitter.com/8kuPsB4F3x

— jaylin (@faceassj) January 12, 2019
UZI DID WHAT!? pic.twitter.com/79M0UdSmiX

— Anthony C. ?? aka Rasheed Wallace's Secret Son (@Peanut0423) January 12, 2019
I can't believe uzi really just deleted all of eternal atake just like that.. pic.twitter.com/MS4CTJ8w4T

— big thing (@fatheramina) January 12, 2019
lil uzi quitting music I wish 2019 would just end already

— Zachary Fox (@zackfox) January 12, 2019
I never thought I'd tear up because of an artist that doesn't even know I'm alive,but lil uzi being done with music is really sad to me. I've had some of the best moments in my life to his shit man?. *plays Scott and Ramona* ??????

— dess says (@_urdestynee) January 12, 2019
@LILUZIVERT I respect that you wanna take a break or just dip off the face of the planet for a bit, but please don't stop making music. You're one of my inspiration and I don't know what I would do if you just called it a quits. pic.twitter.com/hkp3P6f44M

— Edward Flynn???? (@Pokemon1086) January 12, 2019
Meanwhile, some people are saying he's bluffing and doing this for publicity:
Y'all believe Lil Uzi Vert done with music for good?

— Skrizzy (@youngscrap) January 12, 2019
Highly doubt Lil Uzi is gonna quit* music for sure any time soon.

Everyone has their low points and vent about giving up at some point. I just think he legit needs a hug. All jokes aside. Sometimes venting and a hug can really help.

— Plathanos ??? (@SavinTheBees) January 12, 2019
y'all over here acting like uzi actually quit music lmaooo like he ain't on a whole contract

— † NG † (@NoahhGault) January 12, 2019
Yal really pressed like that about lil uzi vert music?

This is the beginning of a promo cycle lol

— Boogie Bousins (@bansky) January 12, 2019
While it remains to be seen if Lil Uzi Vert is really quitting music or if he's just going through something and venting, or if this is all a publicity stunt to promote his next album … it looks like we'll just have to wait and see what happens next.
Be the first to receive breaking news alerts and more stories like this by subscribing to our mailing list.