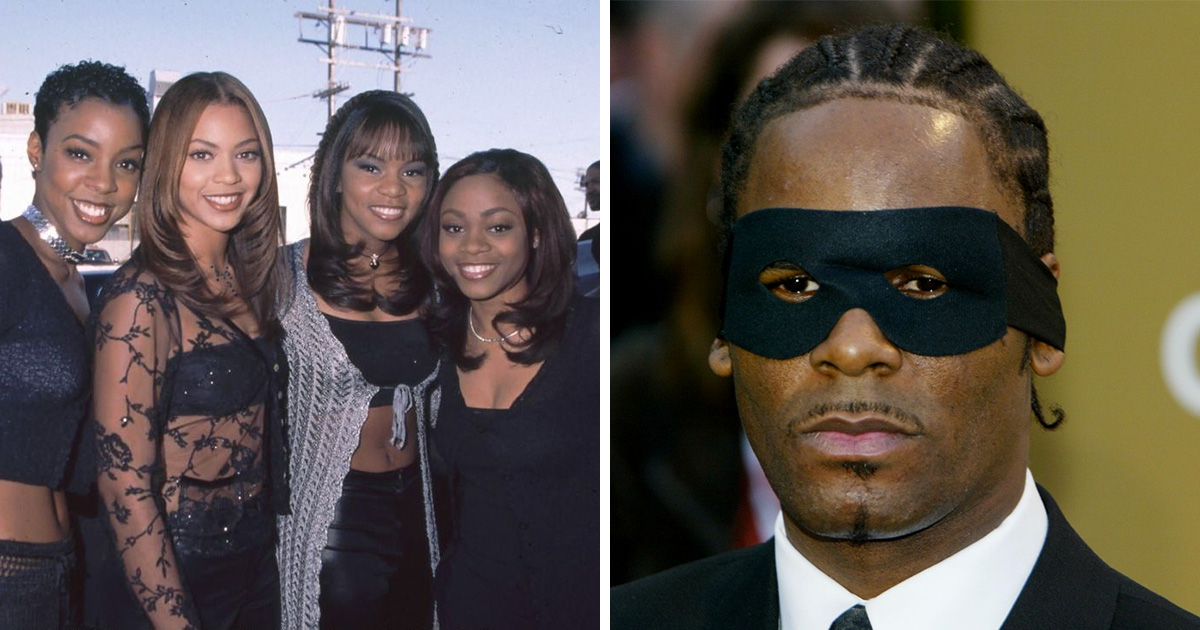 Mathew Knowles played absolutely ZERO games when it came to protecting his daughter and her bandmates from alleged sexual predator R. Kelly.
In an interview with the UK newspaper Metro, Knowles revealed the steps he and his wife at the time, Tina Knowles, took to ensure that Destiny's Child was safe around R. Kelly in the mid-1990s when the allegations of his sexual misconduct first surfaced.
Knowles—who managed Destiny's Child—said Kelly submitted a song for the group's debut album, but he turned it down because it wasn't good enough.
He explained: "I was there, and my former wife Tina was there. The thing with R Kelly was, he liked to record late at night, around midnight. And what was different with his studio was that one room had a recording suite, and next door was a club, with 40 or 50 people dancing."
The 67-year-old father of Beyoncé and Solange continued: "R Kelly was managed by Sony, by someone I won't name, and at that time, they would almost force you to record with [their] artists. And R Kelly wasn't cheap – it was $75,000, plus travel costs, so we're talking $100,000 for a song. I personally rejected the song, because I didn't think it was a good song. Not just because of [his] reputation – this was around 1998, we had just begun to hear some of those things."
Asked if the rumors surrounding R. Kelly and his illegal relationship with Aaliyah and rumors of him preying on young girls also played a factor in him rejecting the song, Knowles said: "certainly, it was both of those things."
In fact, Mathew said this prompted himself and Tina to shield the girls from Kelly by any means necessary. "The girls were 15, 16," he said. "When they went to the bathroom, Tina would go with them. They did not leave our eyes."
A source close to Knowles said: "Record labels would ask R Kelly to write songs for emerging artists as a way to help them break into the industry and he made several requests for Destiny's Child. Mathew and Tina rejected all of them because they didn't want him anywhere near the band which is why they are one of the few acts to debut in the 90s without an R Kelly song in its official discography."
The group did, however, end up recording a song written by R. Kelly—the track "Stimulate Me" off the soundtrack for the 1999 movie "Life," but Knowles said Kelly was NOT allowed in the studio when the Beyoncé, Kelly Rowland, LeToya Luckett and LaTavia Roberson recorded it with producer Jermaine Dupri. The source added: "Mathew didn't want it on any official Destiny's Child's albums so it didn't appear."
Additionally, Beyoncé never worked with the "Age Ain't Nothin' But a Number" songwriter when she became a solo act and she has "always turned him down," a source revealed. On top of that, in an act of solidarity with his numerous victims, she also blocked any and all efforts of him making money whenever he chose to remix her songs.
Metro's source continued: "Back in 2008 he released a remix of her single 'If I Were a Boy.' The plan was to have it become an official remix as they are both signed to the label but Beyoncé didn't give it the all clear so it never happened."
Mathew said he would elaborate further on his experience with R. Kelly in his book Destiny's Child: The Untold Story, which will be released this summer. Knowles' remarks come after R. Kelly has fallen under new scrutiny in the wake of the 6-episode Lifetime documentary Surviving R. Kelly.
The "Bump N' Grind" singer-songwriter has vehemently denied allegations of sexual misconduct, which include allegedly holding women hostage in a sexual cult and sexual relations with girls as young as 14 years old.
The Grammy Award-winning artist was acquitted of child porn charges in June 2008 in Cook County, Illinois. The charges stemmed from an infamous "sex tape" that authorities said showed him engaging in graphic sexual acts (including urination) with a girl who looked to be 13 or 14 years of age.
The singer and the alleged girl in the tape have both said it was not them in the footage, however, the alleged girl's aunt—R&B singer Sparkle—said that it was definitely her niece and Kelly in the video.
Be the first to receive breaking news alerts and more stories like this by subscribing to our mailing list.