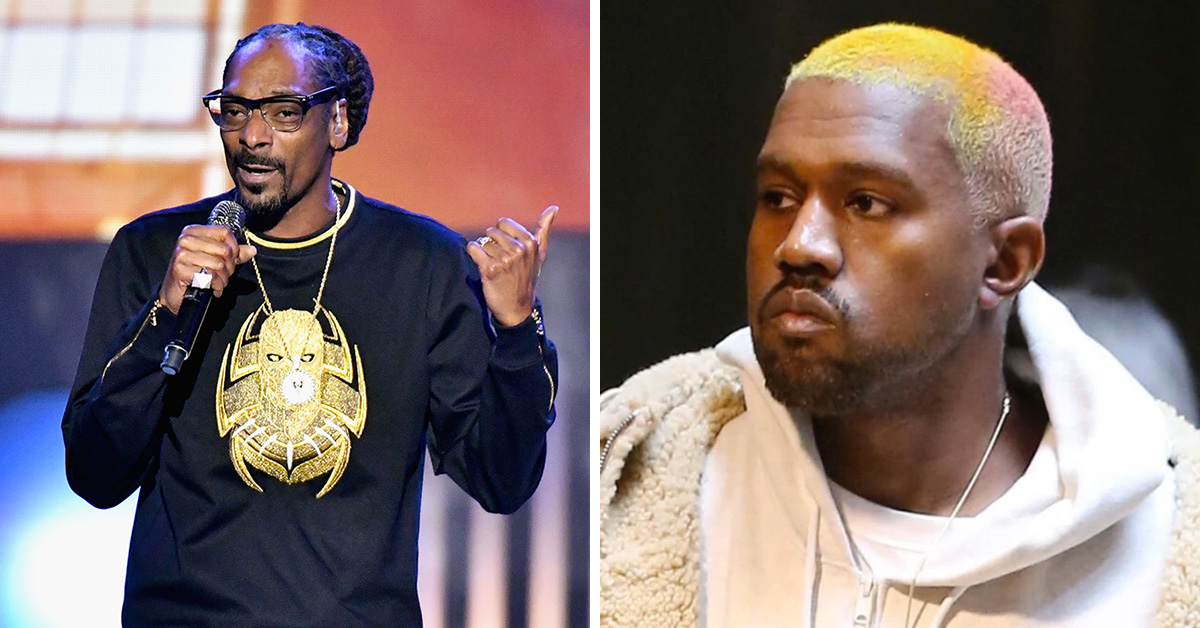 It's clear whose side Snoop Dogg is on when it comes to this whole Kanye West vs. Drake thing.
The Hip-Hop veteran took a moment out of his busy day of smoking weed to call out Kanye following his Twitter rampage aimed at Drake.
In a video he posted on Instagram over the weekend, with Drake's 2013 song "From Time" playing in the background, Snoop slammed Kanye after the "I Love It" rapper accused Drake of "threatening" his family and "sneak dissing" him.
"Is y'all getting tired of Kanye West and these tweets? Cause I am," Snoop said. "I see why n***a, you and Donald Trump hangout. N***a, y'all tweet like a mothaf**ka, cuz! I think that n***a need Dr. Phil or Maury or … You know what? That n***a need Jerry Springer."
Snoop went on to suggest that somebody "take that n***a phone" because "he acting a plum damn fool." He continued: "Get your ass off your phone n***a and go holla at that n***a in real life. Stop telling the whole fucking world what you're going through. We don't give a f**k!"
This isn't the first time Snoop has gone in on Kanye in recent months.
The 47-year-old rapper has made it known on multiple occasions that he does not agree with Kanye's support of Donald Trump. And back in October, he alluded to the "Kiki" Drake was talking about in "In My Feelings" was Kanye's wife Kim Kardashian, which isn't true at all, but it made for a good troll from Snoop.
"I may be on the late freight but I just found out who Kiki was," Snoop said. "Kiki is your b**ch. That's why you're so mad! 'Cause Drake put d**k in your b**ch," he exclaimed. "He did, huh? […] I liked the song but I ain't know why I like it, now I really like it."
Not too long after Snoop posted the video, Kanye shared the following photo on Twitter:
All love pic.twitter.com/0j6Ut8IBC6

— ye (@kanyewest) October 20, 2018
Be the first to receive breaking news alerts and more stories like this by subscribing to our mailing list.