Have you had the pleasure of seeing Ariana Grande's "thank u, next" video yet? No? Well, you're definitely in rare company because the video has racked up 130 million views in less than a week!
According to Billboard, Ariana Grande now holds the record for the biggest music video debut in YouTube history after her video for "thank u, next" earned more than 55 million views in its first 24 hours online.
YouTube also confirmed that Grande's "thank u, next" video hit the 100 million views mark in just four days and is the fast video to do so. Before Ariana, K-Pop supergroup BTS had the honor of most-viewed YouTube video in 24 hours (45.9M), and before them, it was Taylor Swift's "Look What You Made Me Do" (43.2M).
Billboard also reported that at its peak, there were 829,000 people watching "thank u, next" at the same damn time, which is, wow.
Ariana Grande thanked her fans on Twitter, as well as the video's director Hannah Lux Davis after she heard about her record-breaking stats, and joked with her video co-star Matt Bennett that "100 million ppl saw us brush our teeth this week."
The video pays homage to a number of classic movies from the 2000s, including Mean Girls, Legally Blonde, and Bring It On as Ariana looks back on her past and acknowledges lessons she's learned from her ex-boyfriends.
The video also features a hilariously spot-on cameo from the one and only Kris Jenner.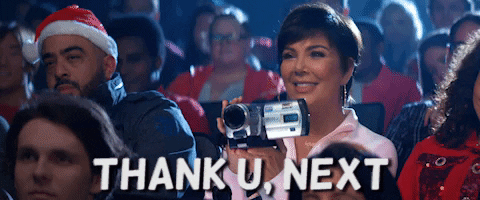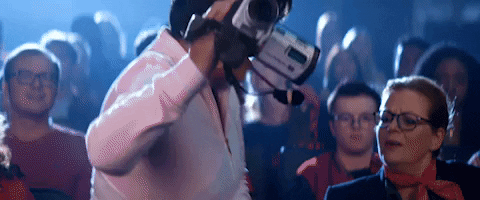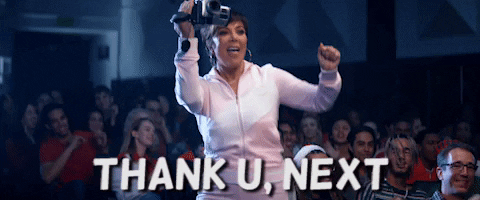 Here's how the video was born (via Billboard):
While working with Grande on the music video for her previous single "breathin," director Hannah Lux Davis listened to a new song demo that would eventually become "thank u, next." "It wasn't even finished yet, and it was like missing a verse, [but] we were listening to the song and my first reaction was, holy shit, you went there," Davis said in an interview with Jezebel. "It kind of redefined what a breakup song was, in a grateful way."

With a desire to "switch gears" from the somber tone of the "breathin" video, Davis and Grande began discussing potential video concepts and kept bringing up films they loved from the early 2000s, such as Mean Girls and Legally Blonde.

"It was just a really quick back and forth of just, oh my God that scene and that movie and that outfit," Davis told Jezebel. "And it was never supposed to be us recreating these movies; it was always like how can we make it Ariana Grande, how can we put her spin on it."
Watch Ariana Grande's "thank u, next" video up top!
Be the first to receive breaking news alerts and more stories like this by subscribing to our mailing list.