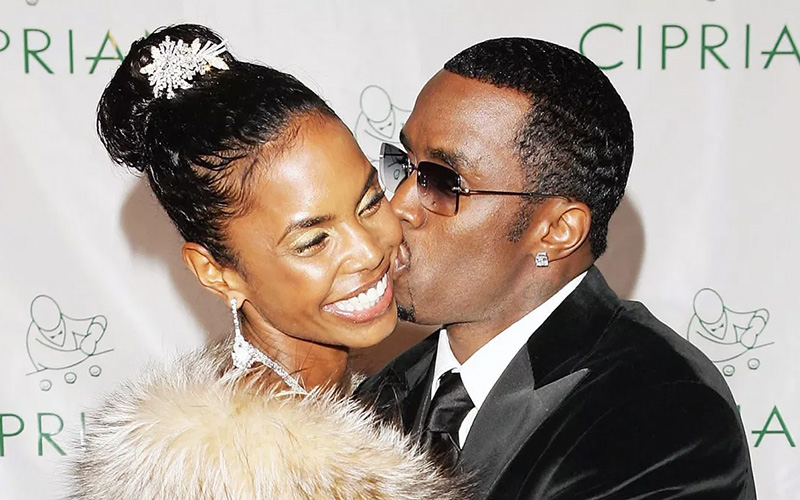 Sean "Diddy" Combs is heartbroken over the shocking death of Kim Porter, his ex-girlfriend and mother their four children, People reports.
"Diddy is devastated and shocked," a source told the magazine. "He and Kim were still very close friends and co-parents even though their romantic relationship didn't work."
Though Diddy and Kim Porter haven't been together romantically in over a decade, the two of them remained close friends and co-parented four children together.
"They were still a family," the source added.
A separate source told Us Weekly that Diddy is "inconsolable" and Kim's untimely passing has "turned his life upside down." The source continued, saying of Porter: "She was someone who motivated others to be a better version of themselves. She was a ray of sunshine."
Porter, a former model and actress, was found dead in her home on Thursday. She was just 47 years old.
According to TMZ, Kim went to bed early Wednesday night because she wasn't feeling well, and when family members went to her house to wake her up Thursday, she was unresponsive. Police were called to her house around noon and she was pronounced dead at the scene.
Though her official cause of death is still undetermined, according to an emergency dispatch call shared by TMZ, the call came in as a cardiac arrest. While it's still unclear what ultimately caused Porter's death, a source told the gossip site that she had been suffering flu-like symptoms, possibly pneumonia, for the past several weeks.
At the time of her death, she was being treated with Saline and vitamins, law enforcement sources said. Authorities are also reportedly looking at a recent trip she took to Africa to find out whether she contracted a disease while abroad. A coroner will conduct an autopsy and perform toxicology tests in the coming days.
Kim and Diddy began dating in 1994, and in 1998, the couple welcomed their first child together—son Christian Casey Combs. IN 2006, Porter gave birth to twin girls, D'Lila Star and Jessie James Combs.
Porter was also mother to a 27-year-old son, Quincy Brown, from her previously relationship with 90's singer Al B. Sure, and Quincy was also considered Diddy's son. There are rumors that Diddy even adopted Quincy at some point, though he kept his biological father's last name.
Porter and Combs dated off and on for 13 years before finally calling it quits in 2007, the year after she gave birth to their twin daughters, after he confessed to her that he had fathered another child—his daughter Chance Combs—with another woman while Porter was pregnant. Chance was born five months before the twins.
Despite Combs' infidelity, he and Porter were able to fix their relationship and remained close friends and co-parents for the sake of their children.
Us Weekly's source said: "Kim and Diddy didn't always see eye-to-eye on things, but their love for their children and the deep respect they had for each other trumped any issue they had. They were on very good terms in recent years. She was a 'ride or die' and very loyal to Diddy."
A TMZ report also described a close bond between Combs and Porter:
Sources close to Diddy say he never stopped interacting with Kim, despite breaking up way back in 2007. We're told their connection went beyond the fact they were co-parenting 3 kids … they genuinely had love and affection for each other.

They celebrated holidays as a family, vacationed together and just hung out … and there was never an extended period where they were at odds with each other.

Perhaps the most telling example of their ongoing union … they never had a formal custody agreement. They accommodated each other's schedules when it came to the kids — and it always worked.
Diddy also has a son, 24-year-old Justin Combs, with his high school sweetheart, Misa Hylton-Brim, and Us Weekly's source said Porter treated both Justin and Chance like her own.
"Kim treated all of Diddy's children like her own — not just the ones they shared — which makes the situation even more devastating," the insider said. "Diddy values family over everything in his life. He sees his children as an extension of himself. [They are] his proudest achievement, and he has deep connections to them individually."
Combs previously told People of his exes (including Porter): "I've been truly blessed to have some great, incredible relationships that have afforded me these children by these very strong, intelligent, beautiful black women. The mothers of my children [are] my best friends. My hat goes off to them"
Porter told Essence in a separate interview of her relationship with Combs: "You know how when two people go their separate ways, most of the time there's animosity? It's not like that with us. Sean and I have this bond, this friendship…"
She continued: "I'm the person he can tell his inner-most thoughts to and he's that person for me. He still calls me everyday and we talk. There's no ill feeling or 'I can't stand you, I hate you, don't call.' There's none of that. We have children together so that's just not an option. We're committed to our children even if we couldn't commit to each other."
Be the first to receive breaking news alerts and more stories like this by subscribing to our mailing list.