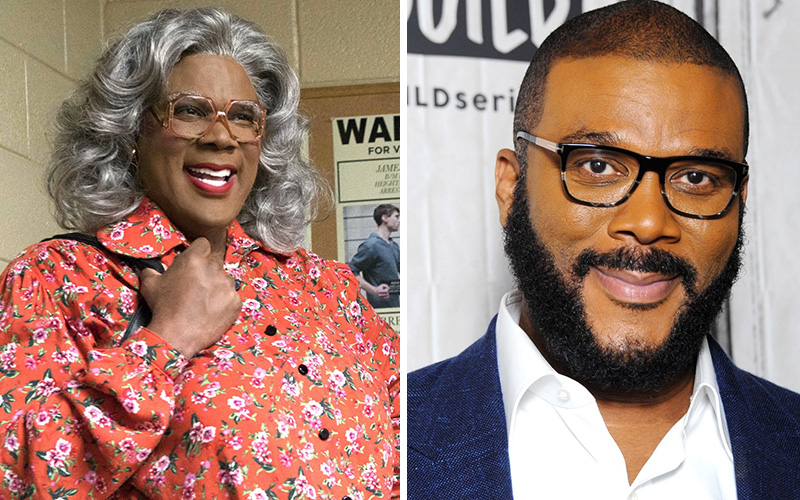 The year 2019 will officially mark 20 years since Tyler Perry introduced Madea to the world. It will also be the year Tyler Perry kills off the hilarious, tough-talking, gun-toting character that everyone loves.
During a recent appearance on Bevy Smith's Sirius XM show "Bevelations," Tyler said he's planning a farewell stage tour and will be releasing a film he shot two years ago called "A Madea Family Funeral" in 2010 to finally end the character.
"It's time for me to kill that old bitch, I'm tired man," Perry said on Monday (Oct. 29). "I just don't want to be her age playing her."
Perry also confirmed the news in an interview with Jimmy Fallon on the Tonight Show.
"It's time for me to bury that old broad man," Perry told Fallon Tuesday night (Oct. 30). "I'm sick of that old bitch"
Madea, a character Perry has said was based on his own mother, as well as Eddie Murphy's performance in "Nutty Professor II: The Klumps," was first introduced in Perry's 1999 play "I Can Do Bad All By Myself."
Madea—whose "real name" is Mabel Simmons—is known for her comical and vulgar language, and she also has an extensive rap sheet that was highlighted in the 2009 film "Madea Goes to Jail," which was based off Perry's 2006 play of the same name.
The Madea film franchise spans 10 installments and has earned more than $500 million worldwide, despite some criticism that the character is a stereotype of black women.
While Perry didn't reveal whether the funeral in the upcoming film would be for Madea herself, it can only be assumed that she will die in the movie considering his comment saying he's ready to "kill that old bitch."
Be the first to receive breaking news alerts and more stories like this by subscribing to our mailing list.