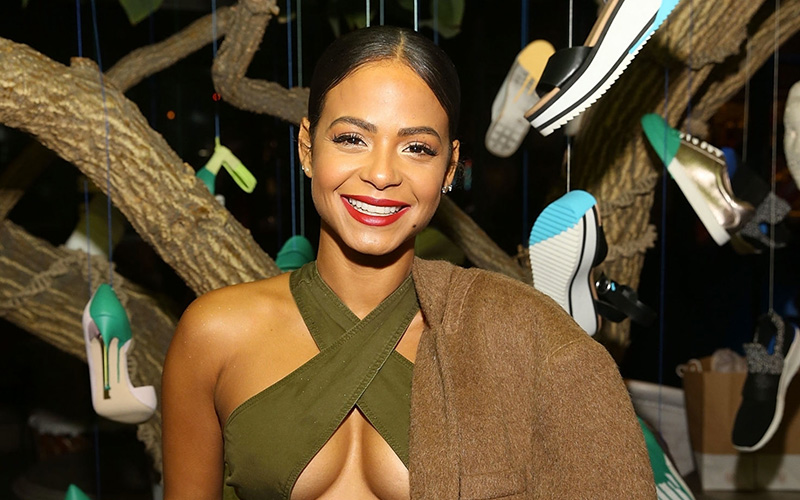 Christina Milian somehow found herself involved in an altercation with a bouncer at a bar at a hotel in downtown Los Angeles Tuesday night (Oct. 23).
The whole thing was reportedly sparked after the bouncer blocked Christina and a friend from entering the hotel bar, and things got so heated at one point during the "brawl" that the singer/actress threw a drink at the bouncer. YIKES.
Christina and a group of women, including "WAGs" star Nicole Williams, hit up the Figueroa Hotel in downtown L.A. Tuesday night after attending the Bruno Mars concert. Witnesses tell us they were trying to get to the bar off the lobby, but the bouncer threw up a partial stop sign because it was after last call.

What's odd is, we're told he let in Nicole and few others before fully blocking the singer/actress and one other friend. One witness claims one of the friends who was inside reached to open a gate, Christina threw a drink at the bouncer, and then things got outta hand. We're told he tried to grab Christina, but 2 guys stepped in and the fight started.

Christina's camp tells us a different story — that the hotel manager told the group they could enter the bar, and when the bouncer started getting aggressive … Nicole left to go find that manager. They deny Christina threw anything, and claim the bouncer actually struck one of her friends during the standoff.

When it was clear he wasn't budging they called an Uber and left. Christina's people say the bouncer actually followed them down the street as they walked to meet their ride.

As for the fight — Christina's peeps say the guys involved were not with her. Law enforcement sources tell us LAPD responded, but no word if anyone filed a report.

A rep for the Figueroa says the fight "was unfortunate and was diffused by hotel staff and security to the very best of their ability."
Well damn. Lemme found out Christina a whole goon outchea!
Be the first to receive breaking news alerts and more stories like this by subscribing to our mailing list.