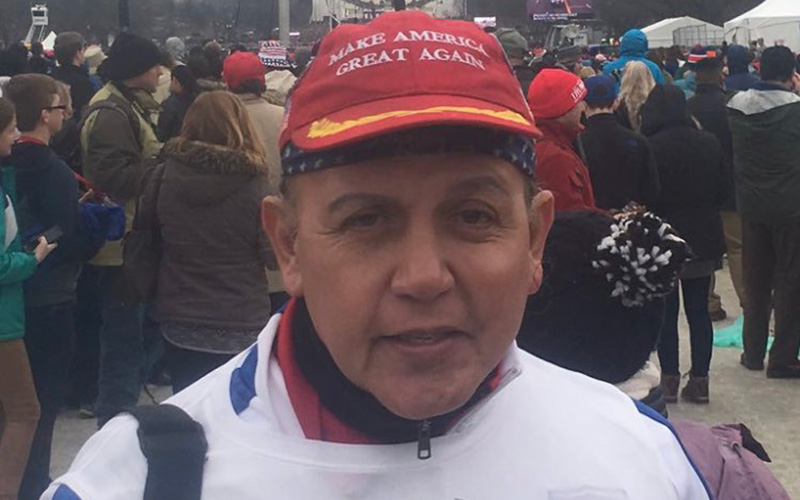 A South Florida man was arrested Friday morning (Oct. 26) in connection to the string of mail bombs sent to prominent Democrats this week. That man is 56-year-old Cesar Sayoc, Jr. of Aventura, Florida. And the details that have emerged since his arrest are just as crazy as you'd imagine.
So what's the first thing we learned? Well, unsurprisingly (considering he was targeting democratic politicians and CNN in his mail bombs), Sayoc was an avid supporter of President Donald Trump, even claiming that Trump is the "Greatest Commander Chief."
His social media profiles were littered with pro-Trump and anti-Democrat posts and pictures, and he was apparently very excited about the upcoming "red wave" that he believed would take place in the upcoming midterm elections. Here's just a few from his now-deleted profiles.
He was very happy to celebrate Trump's birthday, apparently.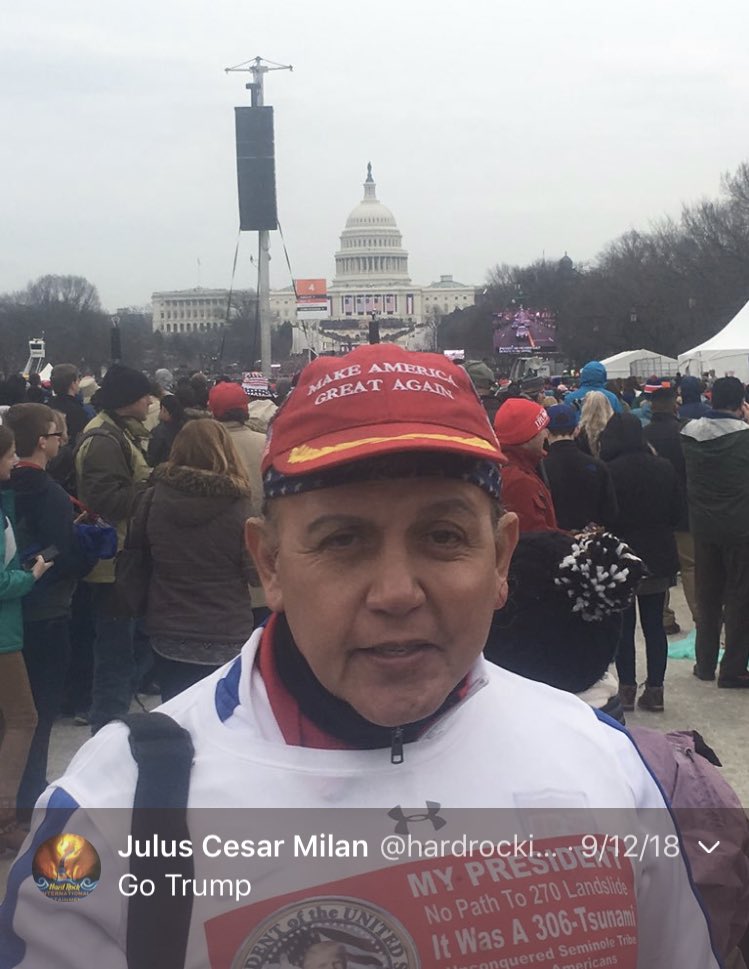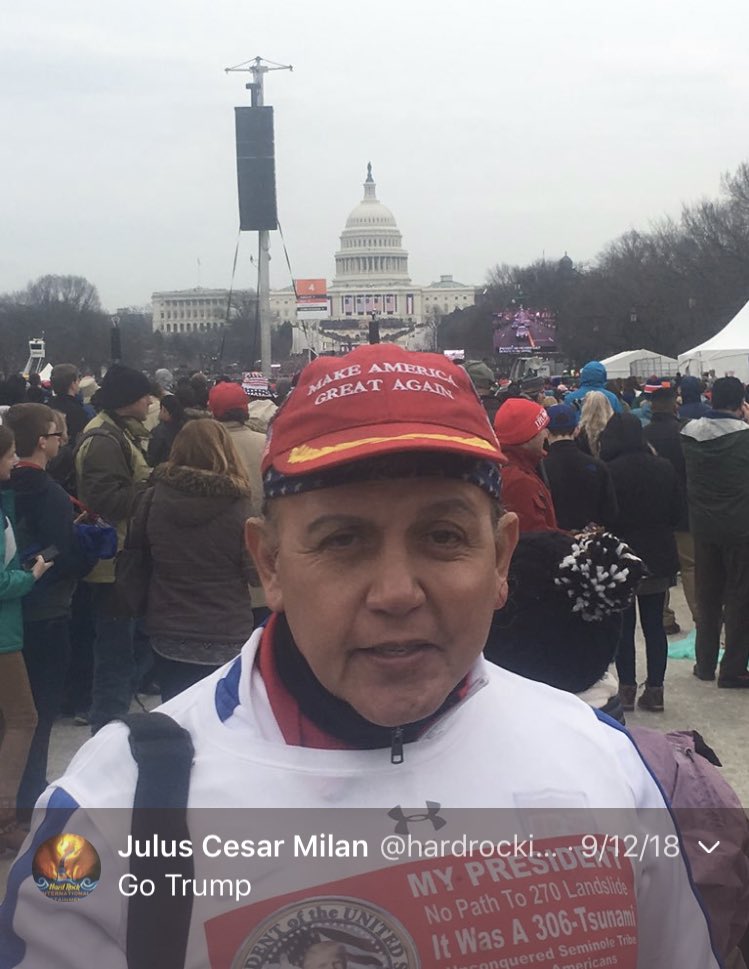 And here he is at what Trump claimed was the biggest-ever presidential inauguration.
Facebook photos dating back to 2016 of package bomb suspect Cesar Sayoc pic.twitter.com/PnaDGOcblR

— Mikael Thalen (@MikaelThalen) October 26, 2018
And here he is proudly sporting the now-famous red "Make America Great Again" ball caps.
Again, none of this is entirely surprising. If someone is intentionally targeting left-leaning people and organizations, it wouldn't be a leap to think that he also supports Donald Trump. So what else have we learned?
Sayoc was also the owner of a very creepy white van (is there really any other kind of white van besides creepy, though?) and might have lived in it at one time. The van (pictured below) is plastered with pro-Trump, anti-CNN, and "conspiratorial" stickers.
Cesar Sayoc, 56, in custody as a suspect in the mailed bombs. Pictured, his van that has been towed away by the FBI. #news965 #wdbo pic.twitter.com/02HHD3Mp47

— News 96.5 (WDBO) (@news965wdbo) October 26, 2018
After seeing the van being towed on TV, a local Floridian, David Cypkin, realized he recognized the van, telling The New York Times he often saw that van parked at a local strip mall.
"It struck me because of the crazy conspiratorial stickers covering the windows," Cypkin said. "It was unsettling, and also it seemed to be occupied. Sometimes the door would be ajar or a window would be open, which indicated to me that maybe somebody was living in the van."
Now, again, creepy guy sending off bombs in the mail potentially living in a creepy white van? Not the hardest thing to believe. So what else do you got, Sayoc?
Well, according to his Twitter profile, Sayoc was a former professional soccer player, wrestler, and cage fighter.
A former associate of his, Justin Humberger, also said that he had been told Sayoc played college soccer. Now while I couldn't find any proof that Sayoc played either professional or college soccer, the fighting part, well, I might believe that. I mean the dude's got some guns for arms, so it could be true.
So what is the ultimately weirdest thing that has come out about Sayoc? Well, apparently he was the manager of a traveling "male revue show" that was described as being in the style of "Magic Mike."
That's right, this former soccer player/wrestler/cage fighter who may have been living in his van while sending out homemade pipe bombs through the mail was also managing male strip shows.
But, like many of us, Sayoc wasn't truly loving his current career and was considering a new business venture. His next great idea? Fish farms. According to Humberger, Sayoc had opened a bank account for the new business before being arrested Friday morning.
And finally, the least surprising detail to emerge. As in most of these type of cases (bombings, shootings, murders), Mr. Humberger also said that Sayoc was "always sweet and a nice guy in general."
Be the first to receive breaking news alerts and more stories like this by subscribing to our mailing list.