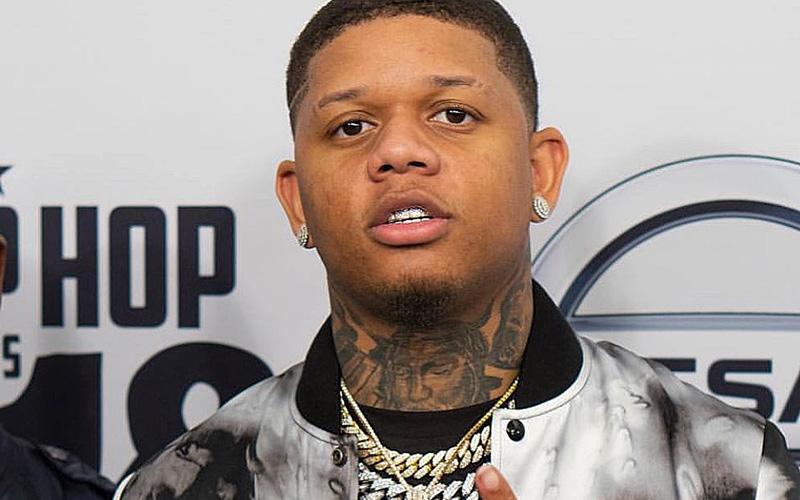 Yella Beezy was hospitalized over the weekend after being shot "multiple times" while driving on the highway in Texas.
Police confirmed to the Dallas News that the 26-year-old rising hip-hop star, born Deandre Conway, was shot three times early Sunday morning (Oct. 14) when a vehicle pulled up beside him on the Sam Rayburn Tollway near Dallas and began firing into his car.
More than a dozen shots were fired in total, officials said, and the severely wounded rapper was discovered around 3:30 a.m. He was alive and breathing and rushed to the hospital, where he currently remains in "stable condition."
Beezy's baby mama, @JustDee88 on Instagram, posted a photo on her IG story of him laying in his hospital bed receiving a kiss from their young son.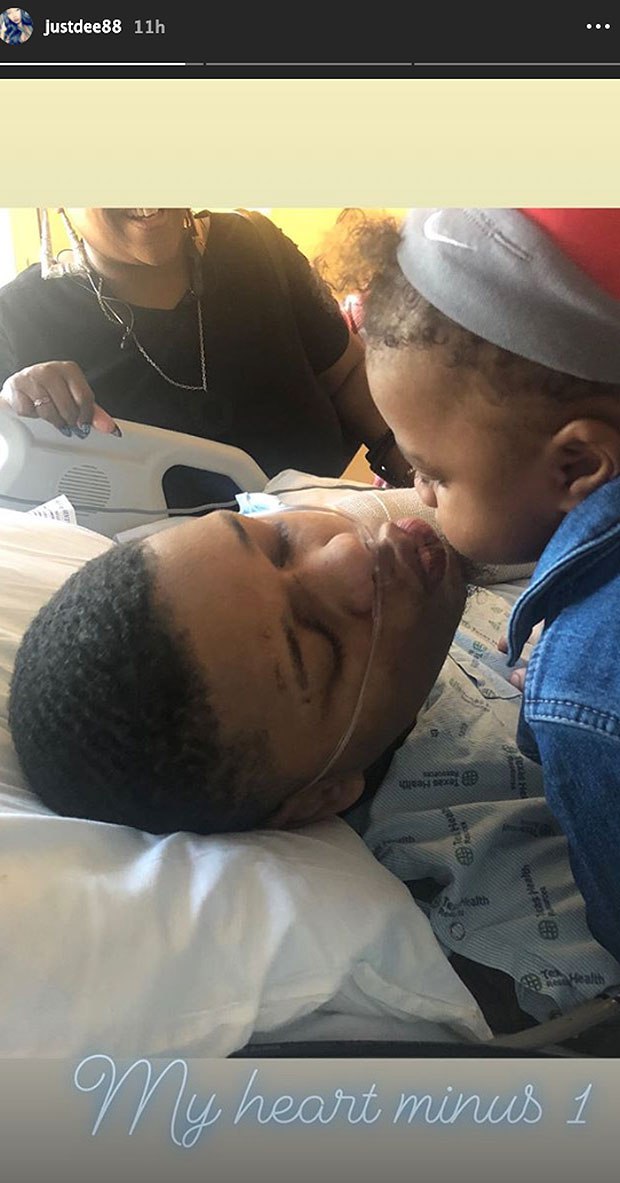 "I appreciate all the texts and phone calls," Dee wrote in another post. "it's hard to respond to everyone so I have avoided answering my phone because I have been physically and mentally drained. Thanks for all the love and support. God is good and God is real!"
The motive for the shooting is unknown and police haven't arrested any suspects, however, rumors suggest the shooting was retaliation for the shooting death of Dallas-area comedian Roy Lee Pate, who died Saturday (Oct. 13) from a blood clot two weeks after he had ben shot.
Yella Beezy is best known for his hit single "That's On Me," which started getting major traction in the Dallas area this spring and was on the national level by the summer. He also opened for Beyoncé and JAY-Z on their "On the Run II" tour stop in Arlington, Texas last month.
Be the first to receive breaking news alerts and more stories like this by subscribing to our mailing list.