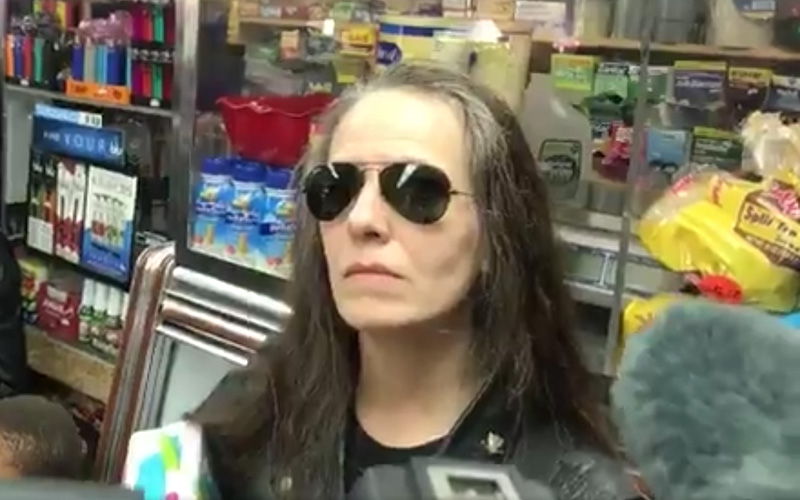 A white woman dubbed "Cornerstone Caroline" sparked outrage yesterday after a video showing her calling the police on a young black boy she falsely accused of sexually assaulting her in a Brooklyn store went viral. 53-year-old Teresa Sue Klein has since apologized for her lies.
The hella delayed apology from Klein came Friday (Oct. 12) after she watched surveillance footage from the Sahara Deli clearly showing the 9-year-old boy's backpack brushing up against her as she was at the counter.
"I was wrong. The child accidentally brushed me," she told News 12 Brooklyn, as laughter erupted from people in the deli who gathered to watch the footage with her. "Young man, I don't know your name, but I'm sorry."
Days after a white woman #cornerstorecaroline accused a black child of touching her, she returned to the deli where the incident happened to watch surveillance @news12bk #brooklyn #flatbush pic.twitter.com/52o3KGsNAY

— Justine Miller (@JustineIMiller) October 12, 2018
Klein says she's received numerous death threats since the incident, while community members say they're more worried about the boy's wellbeing.
One of Klein's neighbors—a man named Jason Littlejohn, who recorded the viral video showing the little boy crying as Klein confronted his mother and called the "police"—said the incident was heartbreaking. "The second I saw that little boy crying, it broke my heart," said Littlejohn, who is a father himself.
Be the first to receive breaking news alerts and more stories like this by subscribing to our mailing list.