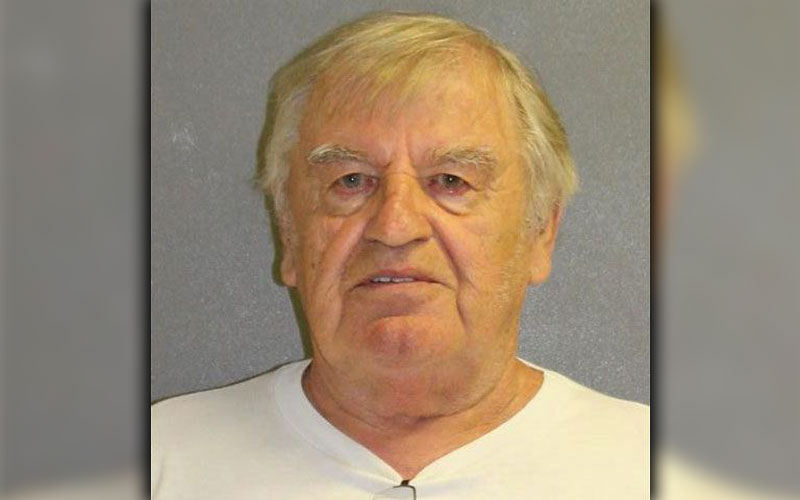 Police in Florida say a man offered a woman at a Walmart in Port Orange $200,000 to buy her 8-year-old daughter from her.
According to WKMG TV, Hellmuth Kolb was arrested Saturday (Sep. 29) after a woman claimed he walked up to her while she was sitting on a bench inside the store with her daughter. The woman, Tracy Nigh, told police the 81-year-old man asked her if she was married before quickly changing the subject to her daughter. "It seemed like a friendly conversation. He didn't seem like a threat at first," Nigh said.
Kolb then asked Nigh several times if she would take money in exchange for her 8-year-old daughter. "The first amount was $100,000, the second amount was $150,000 and then the final amount was $200,000," Nigh said. "I then said 'No, we have to go.'"
Nigh said she was becoming more and more uncomfortable with the situation so she got up to leave with her child.

"I think what was going through my mind was, 'What was going to happen here?' and I just need to get her away as quickly as possible," she said.

As the pair were leaving, police said, Kolb grabbed the girl's arm, tried to pull her in toward him and kissed her wrist. Nigh pulled her daughter back and left the area immediately, notifying Walmart security before leaving the store, according to the arrest report. The incident was captured on surveillance video at the store. Deputies said the video shows Kolb grab the victim and forcibly restrain her against her will.

Deputies were able to identify Kolb through his credit card transaction and other investigative means, including social media, where another woman said she had experienced a similar incident with Kolb.

Nigh posted about the incident on Facebook to warn others about the encounter. "I felt like it was a duty to my community that I needed to warn other parents,' Nigh said. "The more that come forward the better I think for this and for the community."
Police said when they interviewed Kolb at his home, he said he remembered sitting next to a mother and her daughter at the Walmart. He also admitted to complimenting the woman, but said he didn't recall grabbing her daughter, according to WNDB radio. Nigh later picked out Kolb from a photo lineup.
After being booked into the Volusia County Jail Saturday, Kolb was charged with simple battery and false imprisonment, and was ordered by a judge not to have any further contact with the girl or her mother.
That's one bold MF to walk up to a woman to offer her money in exchange for her young child. WHO TF DOES THAT?!
Y'all be careful with your kids out here. Some people are legit CRAZY CRAZY.
Be the first to receive breaking news alerts and more stories like this by subscribing to our mailing list.