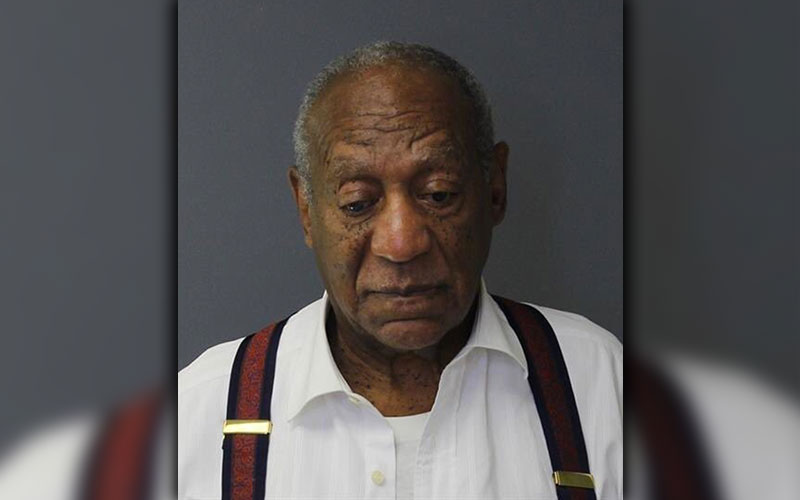 Bill Cosby is having a pretty tough time adjusting to his new life behind bars, if recent reports are to be believed.
As we previously reported, Bill Cosby was found guilty of three felony counts of aggravated indecent assault for drugging and molesting a woman named Andrea Constand nearly 14 years ago. More than 30 other women have come forward accusing Cosby of drugging and engaging in sexual acts with them without their consent as well.
Last week, after the disgraced comedian was sentenced to 3-10 years behind bars, his bail was immediately revoked and he was escorted to prison directly from the sentencing.
"The day has come," Judge Steven O'Neill told the 81-year-old before sentencing him. "Your time has come."
A source from the Montgomery County told Radar Online after Cosby was sentenced, he was allowed a brief phone call by speakerphone to his wife of 54 years, Camille, who did not attend the sentencing.
Bill reportedly told Camille that his first prison dining experience horrific. The source told Radar: "He said he had a stale hotdog bun thrown at him and he fell down a few steps because he wasn't being guided."
The source also said that the former TV dad also complained about deprived of his cane, tie, and shoelaces because they think he'll harm himself.
Cosby, who reportedly whined that he was "under siege," is also said to have desperately begged his wife to get ready to do anything she could to get him out of prison.
"He told Camille, 'Grab the checkbook and hire anyone and everyone' who could get him out as soon as possible," the source added.
Bill Cosby is currently serving his sentence at the Montgomery County Correctional Facility, and it sounds like he has a long road ahead of him.
Be the first to receive breaking news alerts and more stories like this by subscribing to our mailing list.