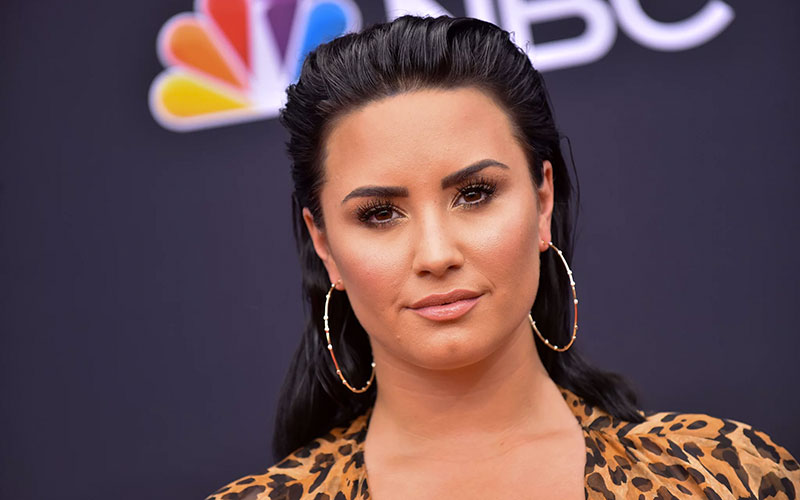 Today marks exactly two months since Demi Lovato was rushed to Cedars-Sinai Medical Center after overdosing on drugs, and it looks like she's doing a lot better these days.
Lovato was photographed for the first time since her overdose back in July early Sunday (Sep. 23) while she was out for a walk during her day pass from her rehab facility.
In the photo, obtained by TMZ, Demi—with a large coffee cup in her hand and wearing an olive-green shirt, black leggings, white sneakers, and a black cap—looks pretty happy while conversing with a lady walking her dog.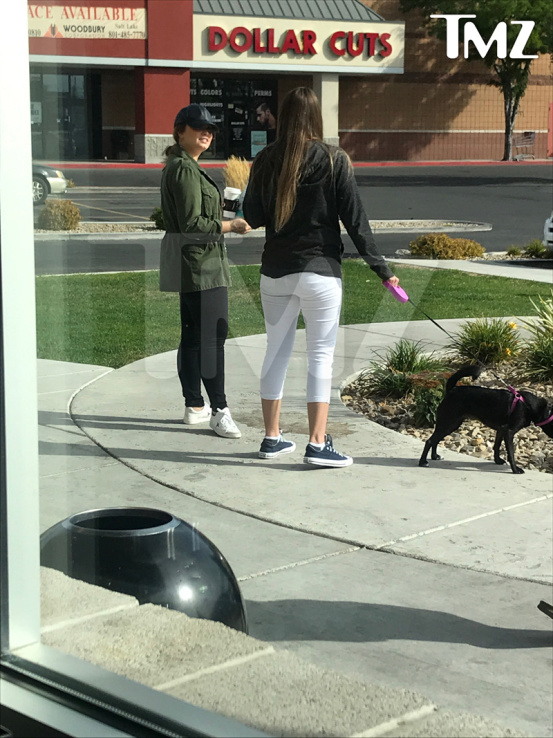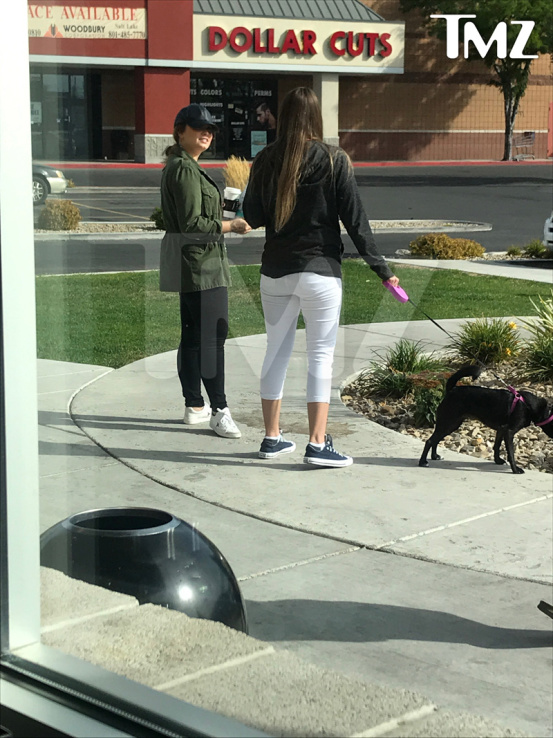 Eyewitnesses previously told TMZ that Demi had been seen at the local Starbucks fairly regularly lately, but she usually isn't alone.
Sometimes she heads to the coffee shop with other patients from her rehab facility, which utilizes group therapy as part of its treatment plan. But she's also reportedly been spotted there with her ex Wilmer Valderrama, who has flown in "several times" to see her at rehab on visiting days and has become a "constant presence" for her.
A source close to Demi told TMZ the exes haven't reignited their relationship, as Wilmer is just there for her right now as a friend.
As previously reported, the 25-year-old Disney Channel alum was hospitalized in Los Angeles on July 24th after paramedics who were called to her Hollywood Hills home found her unconscious after an apparent overdose.
According to TMZ, her drug dealer allegedly gave her "aftermarket pills" that appeared to be laced with fentanyl, which caused her to OD. Sources close to the singer say that Narcan, which is used to treat narcotic overdoses, was administered to Lovato, and it saved her life.
Lovato's overdose came a month after the singer revealed in her new single "Sober" that she had relapsed after six years of sobriety. Lovato, who has been open about her struggles with addiction, being bipolar, and an eating disorder, first checked into rehab in 2010 at the age of 18 and entered a sober house for about a year in 2013.
She went straight to a long-term facility on the East Coast after leaving the hospital at the beginning of August before quietly transferring to another facility that is world-renowned for its addiction programs. She broke her silence on August 5th, posting a message to fans on Instagram.
"I have always been transparent about my journey with addiction. What I've learned is that this illness is not something that disappears or fades with time. It is something I must continue to overcome and have not done yet," she wrote. "I want to thank God for keeping me alive and well. To my fans, I am forever grateful for all of your love and support throughout this past week and beyond. Your positive thoughts and prayers have helped me navigate through this difficult time. I want to thank my family, my team, and the staff at Cedars-Sinai who have been by my side this entire time. Without them I wouldn't be here writing this letter to all of you."
She concluded, "I now need time to heal and focus on my sobriety and road to recovery. The love you have all shown me will never be forgotten and I look forward to the day where I can say I came out on the other side. I will keep fighting."
https://www.instagram.com/p/BmHH69KlY3L/?hl=en&taken-by=ddlovato
Demi's mother, Dianna De La Garza, opened up about her daughter's near-fatal overdose in an interview with Newsmax TV on September 18th. She said her "heart dropped" when she received the news from Lovato's assistant. "She said Demi overdosed. So I was in shock. I didn't know what to say. It was something I never, ever expected to hear as a parent about any of my kids," De La Garza said. "I said, 'Is she OK?' And she stopped for a second and she said, 'She's conscious, but she's not talking.' I knew at that point that we were in trouble."
Demi's mother admitted, "We just didn't know for two days if she was going to make it or not." Thankfully, however, Demi is doing much better now. "She's happy. She's healthy. She's working on her sobriety, and she's getting the help she needs," her mom said. "That in itself encourages me about her future and about the future of our family."
Be the first to receive breaking news alerts and more stories like this by subscribing to our mailing list.