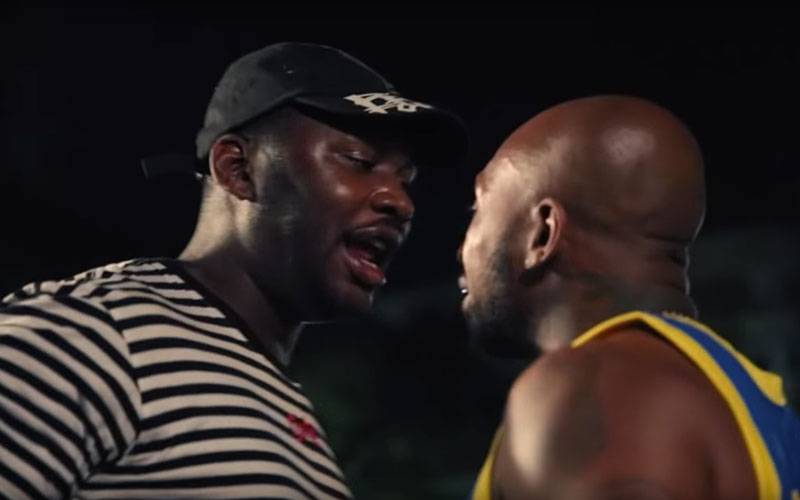 Black Ink Crew (New York) is back for an all-new season full of new drama, and ahead of the Season 7 premiere, VH1 has released the full supertrailer giving fans a sneak peek at what to expect.
In the extended sneak peek, Sky is all "life is all about celebration," but it looks like the festivities are going to be cut short when her son Dez reveals that he wants to enlist in the Army. Since getting together with Alex, Donna is falling more in love everyday. However, trouble soon finds paradise when the free-spirited tattoo artist seemingly goes back to her old ways.

Ted went from Sky to Jadah Blue, to shop manager Tati but after some unexpected news, he may need to make a U-turn back to his blue-haired bae. The whole crew is shocked to hear that Jadah is with child, and Ted needs to guard his head because Tati has good aim. The shop welcomes Tokyo Renee, a body painter who Donna and Melody feel is crazy, so crazy, that Jadah throws hands with her. In lighter news, business is booming and Cease is ready to open up another shop, but those NOLA dreams quickly turn into a nightmare.

Bae gives birth, O'S**t and Cease's brotherly bond may be a wrap, Walt gets fired, and who is that man Ceaser is fighting with?
Black Ink Crew Season 7 premieres on Wednesday, September 19th, following the Black Ink Crew: Chicago Season 4 Finale.
Be the first to receive breaking news alerts and more stories like this by subscribing to our mailing list.