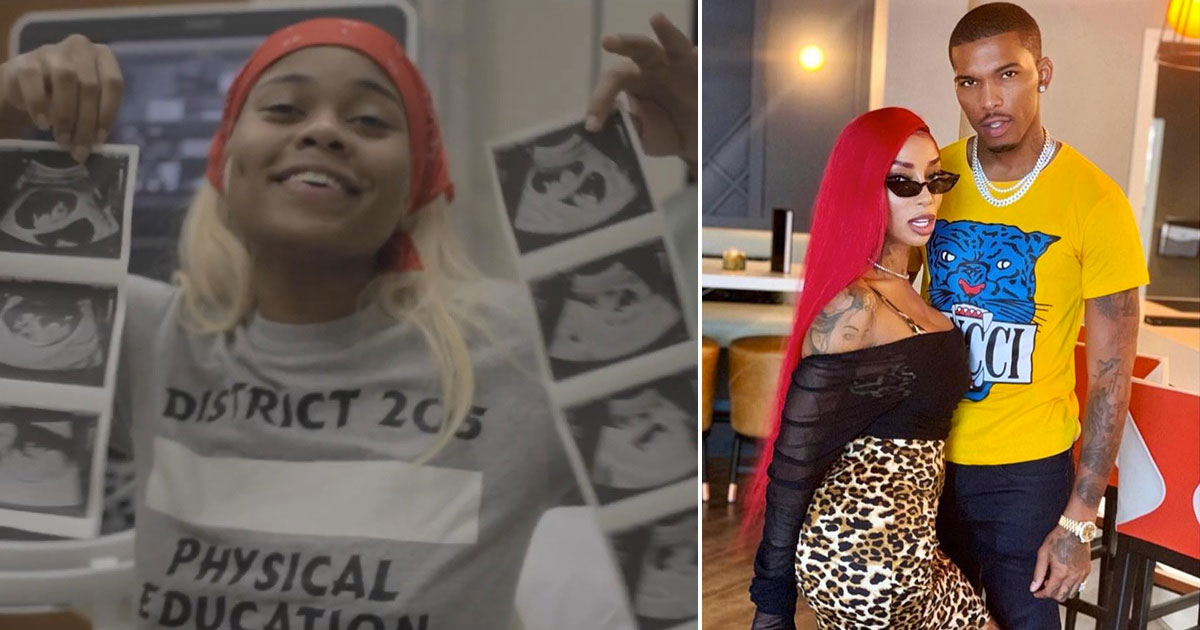 Queen Key had plenty to be thankful for this Thanksgiving … so thankful her belly is filled with three mini turkeys.
In a lengthy, heartfelt Instagram post on Thursday (Nov. 28), the Chicago rapper announced to her fans that she is pregnant with triplets!
"I'm having triplets & I'm happy about it," she wrote.
The post includes a video of Queen getting an ultrasound. The doctor explains that triplets are such a rarity that they only see about one or two cases a year and that IVF or other fertility treatments often account for the multiples.
However, in Queen's case, her triplets were "spontaneous," making them even more miraculous.
Queen wrote in part:
"I would've never thought me out of all people would be having kids… and triplets at that. God always shows me that I'm so strong, when i made my babies I was being irresponsible…. af, but they're now my biggest responsibility, I can't wait to see them, touch them, love them."
Now here's where the mess starts…
Fans immediately began to speculate that rapper 600Breezy was the father. Breezy denied the claim, but Queen shot back and confirmed that Breezy IS the father of her triplets.
Breezy is currently dating Sky Days of Black Ink Crew. They just went public with their relationship last month.
https://www.instagram.com/p/B3sl0-tl7RD/
Queen put them both on blast in a series of tweets and on Instagram Live, including shading Sky's parenting.
I just hope mfs know they're not going to be around my babies….. just legit sending checks… mfs betta put they money togetha ??

— QUEEN KEY (@KeyisQueen) November 29, 2019
How tf u gone be a step mama & couldnt even take care of yo own kids …… & can't have more cause u too damn old lmao breezy ass betta go play before i shut his whole life down lmao.

— QUEEN KEY (@KeyisQueen) November 29, 2019
My kids will never have a step mama or atleast one that couldn't even take care of they own kids be for real before i hurt cho fuckin feelings lmao fr

— QUEEN KEY (@KeyisQueen) November 29, 2019
Lmao whole couple don't take care of they kids lmao!

— QUEEN KEY (@KeyisQueen) November 29, 2019
However, Sky says she wants no parts of the drama. She exclusively tells The Shade Room that she's never spoken to Queen Key before and doesn't know why the rapper is throwing so much hate her way.
"Breezy and her had whatever dealings BEFORE me…I wish her nothing but a happy and healthy pregnancy! The babies didn't ask to come into negativity."
Queen is still tweeting and subtweeting subtle jabs toward 600Breezy and Sky. However, she also says she's fully focused on her babies.
Below, you can watch the first full episode of Key+3, Queen Key's web series that will most likely document her entire pregnancy journey.
Be the first to receive breaking news alerts and more stories like this by subscribing to our mailing list.