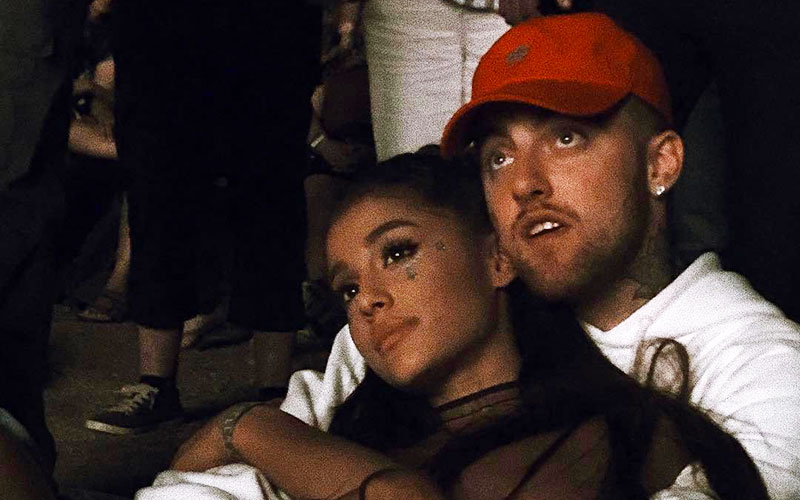 Ariana Grande is reportedly "distraught" over the shocking death of her ex-boyfriend Mac Miller.
A source close to the singer told People that "she completely broke down after she found out about Mac." The insider added: "She can't believe he isn't here anymore. He was such a special person to her. She is very, very sad … This is a nightmare for her."
Mac Miller was found dead of a suspected drug overdose on Friday morning (Sep. 7) at his home in Studio City, California. A cause of death hasn't been determined yet (pending toxicology results), but sources say the 26-year-old rapper had gone into cardiac arrest after appearing to suffer a drug overdose.
The day after Miller's death, Ariana honored him on her Instagram account by sharing a black-and-white photo with no caption.
Grande and Miller, who collaborated on her 2013 single "The Way," went public with their romance in September 2016. They split back in April after two years together.
After news of Miller and Grande's split broke in May, the rapper was arrested on drunk driving and hit-and-run charges. That same week, Grande was attacked by Miller's fans who blamed her for his relapse. Grande responded, revealing her "toxic relationship" with Miller as he struggled with his demons.
"I am not a babysitter or a mother and no woman should feel that they need to be. I have cared for him and tried to support his sobriety & prayed for his balance for years (and always will of course) but shaming / blaming women for a man's inability to keep his s— together is a very major problem," she wrote. "Of course I didn't share about how hard or scary it was while it was happening but it was. I will continue to pray from the bottom of my heart that he figures it all out and that any other woman in this position does as well."
After news broke of Miller's death, Grande was forced to turn off her Instagram comments after internet trolls blamed her for his suspected overdose. But, according to a close friend of Miller's, Ariana was actually very supportive throughout Miller's journey to sobriety while they were dating.
"Ariana and him were together and they were very much in love and I have to say, she was incredible when he was first sobering up," Miller's friend Shane Powers said on his podcast 'The Shane Show.' "She was a f***ing G to him. There could not have been anybody more supportive of him being sober than Ariana. I saw that, I was around it, I took phone calls from her. 'How do I help? What do I do?' This little girl was unbelievably involved and helpful to him being healthy."
Powers added, "Whether he's an addict or not, the way that Mac partied was not healthy. [And] there was no one in his life more ready to go to the wall for him when it came to him being sober. She was an unbelievably stabilizing force in his life and she was deeply helpful and effective in keeping Mac sober and helping him get sober. She was all about him being healthy. Period."
Be the first to receive breaking news alerts and more stories like this by subscribing to our mailing list.