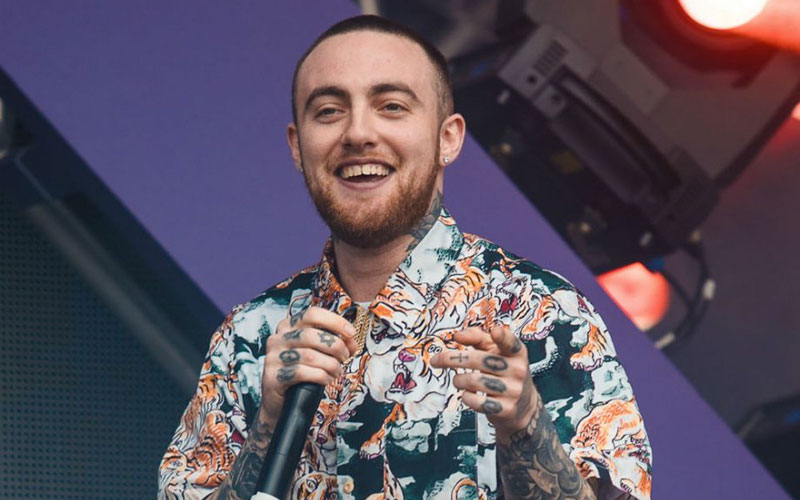 Mac Miller has died. He was found Friday afternoon at his San Fernando Valley home and was pronounced dead at the scene. The suspected cause of death at this time is a drug overdose. He was 26 years old.
Authorities were reportedly alerted by a male friend who called 911 from Mac's house, and the emergency dispatch reveals that first responders were called in for a patient in cardiac arrest.
Miller, born Malcolm James McCormick had been very open about his substance abuse issues in the past. He recently spoke to Rolling Stone about the how hard he took his breakup from Ariana Grande and the temptations of giving in to addiction.
Miller said that he started using substances like promethazine and cocaine starting in 2012 after the release of his debut album Blue Slide Park. In recent years, however, he said he was clean.
"If a bunch of people think I am a huge drug addict, OK. Cool. What can I really do?," he explained. "Go talk to all those people and be like 'Naw man, it's really not that simple?'" he says. "Have I done drugs? Yeah. But am I a drug addict? No."
Miller also talked about the DUI he received back in May after he wrapped his G-Wagon around a pole in a car crash and was arrested for a hit-and-run. He fled the scenes but cops later tracked him down at his home where he confessed. He blew two times the legal limit.
"I loaded the gun for them," he admitted. "I got into that sh*t. That's my mistake. What does that specific event mean for my whole character? That's a different conversation. But people are going to draw their own conclusions."
Mac Miller was also open about his struggles with depression, saying that it was something he had learned to deal with over the years. I have a past history with that s**t, so they're going to naturally assume that that means I'm back going through it," he said. "I can't change it. I'm not going to lose sleep over it, though. I'd rather just continue living my life and see where that goes."
He was very forthright when it came to discussing his personal demons in his music, like his 2014 mixtape Faces, which delved into substance abuse throughout its runtime, and he also indirectly mentioned his issues with drugs in his studio releases like Watching Movies With the Sound Off and his most recent album, Swimming.
Mac also talked about his addiction to lean with Noisey, and how it changed him physically. "You go through some f***ed up s**t. A lotta people can tell you, you go through some f***ed up s**t. But it's about being a strong enough person to get through it. I was definitely sippin hella lean. I love it, I wouldn't say I didn't. But I feel better not doing it every single day."
"I had a homie that had strokes and s**t, and we didn't know if it was because of lean. I wouldn't be surprised," he added. "Drugs are dangerous, dude. But they're awesome. Just dangerous. Drugs are not like a new thing. Especially with me, I've been doing drugs since I was fifteen."
Mac Miller is survived by his parents Mark McCormick and Karen Meyers, as well as his brother Miller McCormick who designed the artwork for several of his albums.
Be the first to receive breaking news alerts and more stories like this by subscribing to our mailing list.