Summer 2018 hasn't been very kind to Bow Wow, and unfortunately for him, it seems like things haven't gotten much better.
Not even a month ago, he went on a highly publicized Twitter rant, in which he went off on his critics, threatened to quit rap to work at GameStop and gave away money to random fans on Cash App.
And now, he's venting to his Twitter followers again about being crucified by the media, suffering heartbreak from his former relationships, and his father's alcoholism, which has resulted in an undisclosed illness.
The rapper also revealed that he "lost" a son earlier this year, and even though he doesn't go into much detail about this loss, we can only assume that his girlfriend Kiyomi Leslie was pregnant with a boy and she had a miscarriage.
"I'm over everything," he shared on Twitter. "Mentally I feel detached I'm in so much pain bro…"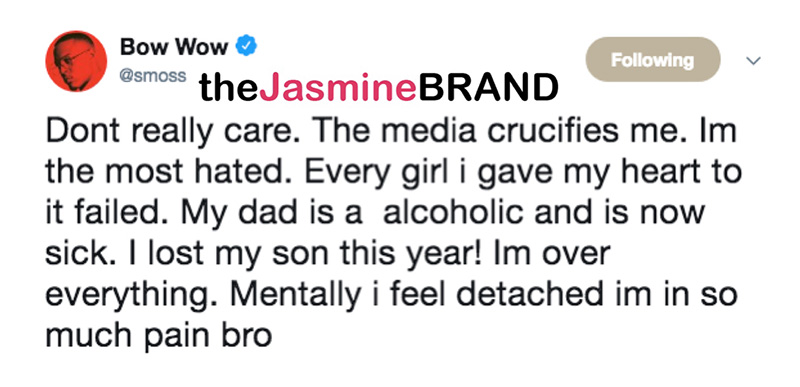 Next, he vented on Instagram, revealing that he had been drinking and pushing away any critics who plan on judging him for sharing his feelings on social media.
"I'm off henny ANYBODY CAN GET IT TONIGHT! F*** EVERYBODY IF THEY ON THE F*** SH**! F*** YOU! Y'all don't know what I go thru. Y'all have no clue!" he wrote. "These women, this life… I feel like mafukkas after me. LORD WHY CANT I JUST HAVE SUM PEACE SUMBODY HELP ME. I've already lost my mind but got damn!"
He continued: "I don't know why folks play [with] me like I'm not crazy! I just hold back but if I start using this social media sh** and talking how I feel lno one will ever get a headline because they will be [talking] about the stuff that came out my mouth!"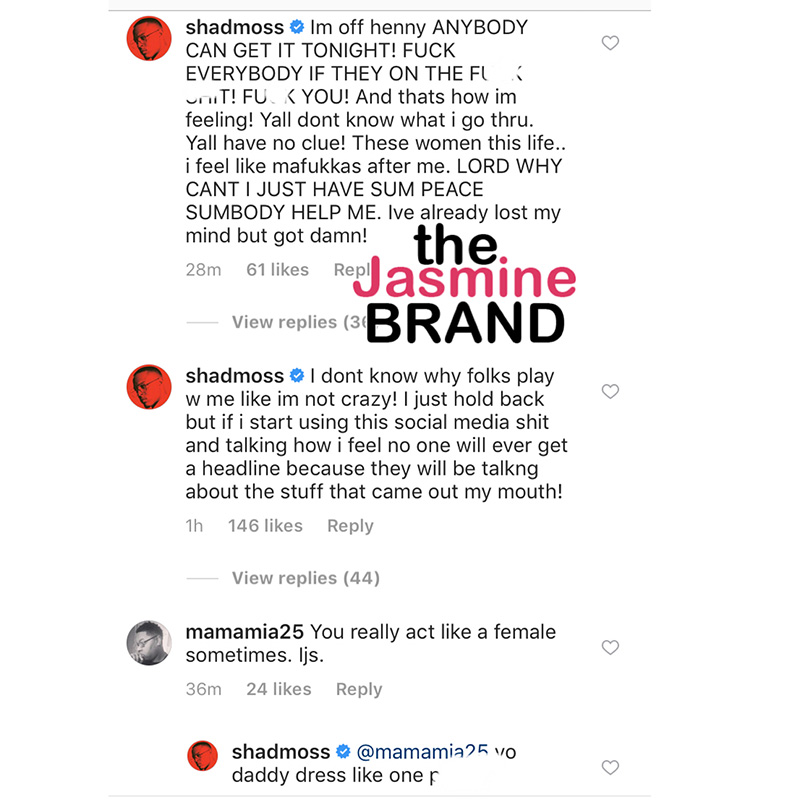 It's obvious Bow Wow needs some help, and hopefully, those around him can get him to on the path to getting that much needed help.
h/t: Jasmine Brand
Be the first to receive breaking news alerts and more stories like this by subscribing to our mailing list.