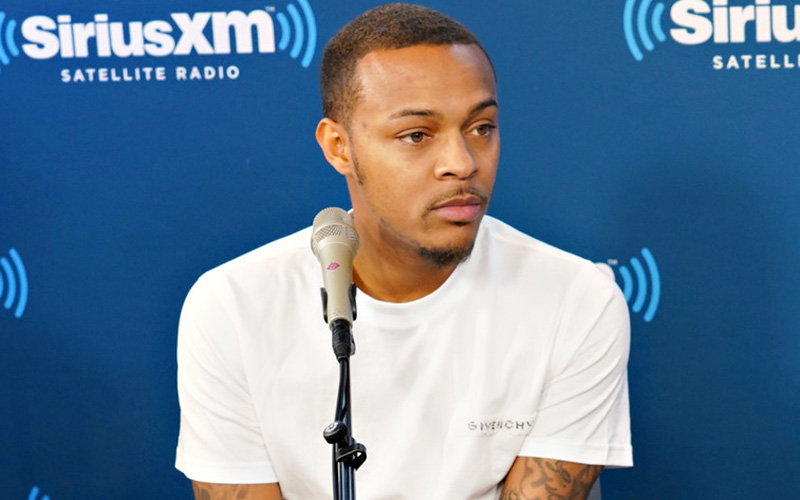 WTF is going on with Bow Wow right now? Someone should go check on him because he's having another one of those meltdowns again.
In a series of erratic tweets Monday (Jul. 30), the 31-year-old rapper/actor went off on his critics, said he wanted to give away all of his money, and threatened to quit music and get a job at GameStop.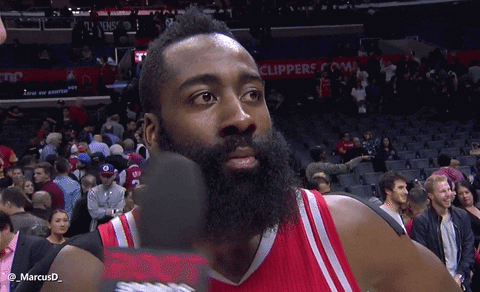 It all started when someone on Twitter accused him of cheating on his girlfriend Kyomi Leslie. Bow Wow went all the way off on them, tweeting, "Bitch get the f*** off our timeline. U live in nyc! Dont be tweeting my wife that dumb ass sh**. For you get your f***ing block knocked off. Die slow bitch."
Once a cheater, always a cheater pic.twitter.com/pZRNOPbliU

— LaShone (@_itsderra) July 30, 2018
He's been in the club the last 2 nights being real friendly. Even kicked my friend and me out his section because we was recording, it ain't like he's big time.

— LaShone (@_itsderra) July 30, 2018
no lil bow wow didn't go off like that ? pic.twitter.com/1suHAnLeQ1

— swervo (@therealmylag) July 30, 2018
Then Bow Wow went off on the rest of the world, including bloggers and "ugly I shop at Lane Bryant bitches."
He tweeted: "I dont do cameras u stupid bitch! Come in my section recording! So we shut your bright a** camera down u got mad so u tweet my bitch. Id pay a bitch 1000 to slap the lacefront off yo dusty a**! This goes for the rest of you hoes! Leave me and mine the f**k alone.
"Yo! I'ma say it once and last! I'm tired of you dusty ugly bitches. Im not the one! I will go to jail over mine think Im f***ing playing. U ugly broke dirt around the neck a** bitches leave us the f*** alone. And I say this with love.
"I don't give a f**k about that lil money or your cheap a** phone. Dont ever come for me or mine ever you ugly bitch! You can clown all day about me but once u put my girl in it I'm trippin! F*** this famous sh**."
Bow Wow then said in another series of since-deleted tweets: "Ima quit all this sh**. Down size my home. Sale everything. And go work at gamestop. Id probably be the happiest man in the world. Trade my cars in and buy a PROBE.
"I hate all you fucking bloggers too! Shaderoom I f*** with. All you other gossiping a** hateful sites F*** YOU!" he said. "SMASH OR PASS BULLSH** I WOULDN'T F*** YOU UGLY I SHOP AT LANE BRYANT BITCHES EVER! F*** YOU!
"When I land I gotta go see my therapist. I SEE RED AGAIN IM [BOUT] TO DO SOMETHING TO SOMEONE TODAY! Mafukkas keep playing with me. This go for you bloggers to… I'm not done I got time today.
He also vowed to give away all of his money and posted a screenshot of him sending a fan $500 as proof.
"Im cash apping all my money away today," he wrote on Twitter." So if you want some free money yall can have it… Lets see if you think money makes you happy."
Bow Wow also brought up how he's set to join his mentor Jermaine Dupri on the upcoming So So Def 25th Anniversary tour, but because he's the "one that stirs up stuff," he's considering not being a part of it.
"I really dont want to mess up the so so def tour so im thinking about not going," he tweeted. "Im the one that stirs up stuff im always in the news jd nem dont need that. So if I have to fall back I will."
Fans were quick to point out Bow Wow's erratic behavior, and his name was a trending topic on Twitter for a couple of hours.
Let's keep Bow Wow in our prayers because what

— Craig Bro Dude (@CraigSJ) July 30, 2018
Bow Wow giving out his money and somebody said "you was always my favorite over Romeo" lmaooooo gas him!!! get your coin sis!

— Jasmine (@flyyerthanyou) July 30, 2018
Waiting for my cash app notification from Bow Wow pic.twitter.com/cGphSPVJE3

— S. (@VivaGlamShan) July 30, 2018
Bow Wow gave us Let Me Hold You and this how y'all repay him? pic.twitter.com/9krPD1MV2r

— kendra.? (@kendraxtamia) July 30, 2018
"Yall really sending yall CashApp to Bow Wow for money?"

Me: pic.twitter.com/Zpi40iK0Qb

— Ken Griffey ? (@KennyP_757) July 30, 2018
Bow Wow: I'm giving away all of my money!

Also Bow Wow: pic.twitter.com/1QIZEnmHN4

— Nog Champa ?? (@ChristineFox) July 30, 2018
Bow Wow ain't had this many niggas asking him for money since Lottery Ticket

— If Beale Street Could Tweet (@Invisibae) July 30, 2018
Y'all so mean to bow wow but when he dies y'all energy going to be so different.

— Yasmeen.Kearra ?? (@YazzyKearra) July 30, 2018
I want for Bow Wow to really get the help he needs, I also want that nigga to square cash me some money

— #MaketheNBANiggerishAgain (@Peach_Pimp) July 30, 2018
On a serious note, let's lift Bow Wow, Michelle, even Boonk in prayer.

— DecemBURRR! 9th (@_TamiaBia) July 30, 2018
Bow Wow has since deleted all of those tweets and simply posted this:
🙂

— Bow Wow (@smoss) July 30, 2018
Be the first to receive breaking news alerts and more stories like this by subscribing to our mailing list.