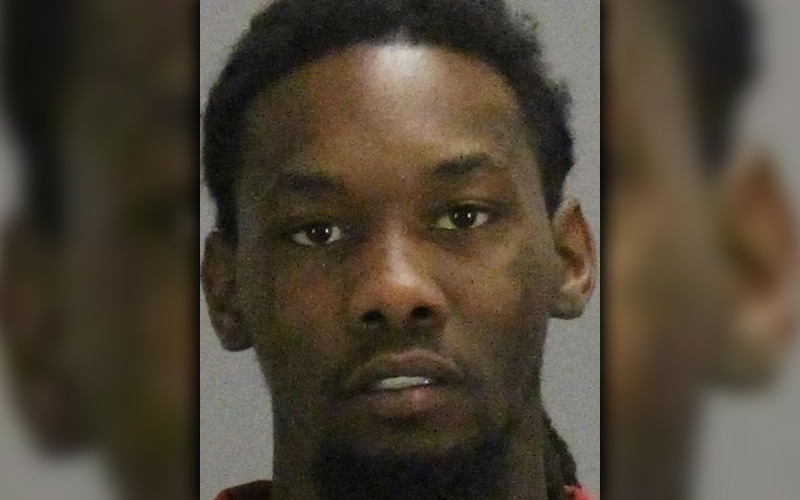 Offset was arrested last Friday (Jul. 20) after being pulled over in Jonesboro, Goergia outside Atlanta. Multiple outlets reported that the Migos rapper, whose real name is Kiari Kendrell Cephus, was pulled over for an improper lane change (and not tinted windows as previously reported). According to People, citing a police report, officers allegedly smelled marijuana, which gave them probable cause to search his vehicle.
Police found three handguns and less than an ounce of marijuana in Offset's car. According to TMZ, cops also found $107,000 in cash. He was subsequently hit with four separate charges, including two felony charges: possession of a firearm by a felon and possession of a weapon during a crime. Offset was also charged with possession of marijuana (an ounce or less) and an improper lane change. He was taken at Clayton County Jail before posting a $17,000 bond early Saturday (Jul. 21).
This is not Offset's first time behind bars. The 26-year-old rapper was arrested long before Migos became a household name and actually spent some time in Georgia's Dekalb County jail when Migos first rose to prominence in 2013 for violating his probation, which he received due to prior felony convictions for burglary and theft.
He and his Migos group members Quavo and Takeoff were also jailed in April 2015 after being arrested during a concert at Georgia Southern University. Police searched the two vehicles they arrived to the concert in after detecting a "very potent smell" of marijuana, and they found multiple guns, marijuana, codeine, cocaine, Oxycontin, and, of course, marijuana. They were jailed for drug possession, possession of firearms in a school safety zone, and possession of firearms during the commission of a crime.
His most recent brush with the law came three years later in April 2018 when Migos' tour bus was pulled over, and police found marijuana, codeine and Xanax on the bus. None of the group members were arrested, but some members in their entourage were.
Offset and Cardi B welcomed their daughter, Kulture Kiari Cephus, their first child together, and Offset's fourth alone (he has three children—two sons and a daughter) from previous relationships). The two secretly married last September.
While multiple outlets have reported that Offset was in violation of his probation at the time of his latest arrest, his wife Cardi B posted an Instagram story after he came home that read, "For the record Offset is NOT ON PROBATION," which is good news because otherwise he would probably be facing some serious jail time.
Offset's lawyer Drew Findling told TMZ that his client didn't break any laws and was targeted because he's a successful, wealthy, black rapper. Findling said police used the improper lane change as a "thinly veiled excuse to try and take the rapper down," according to TMZ.
Findling, who also reps other celebs, including Gucci Mane, Katt Williams and rap newcomer Trippie Redd, said, "It's a common theme. We're talking about a young, African-American man driving a shiny, beautiful luxury car and clad in designer clothes and watches and jewelry. Unfortunately people in his genre become a target for law enforcement who think that lifestyle is connected to some illegal activity … and that is a sad statement."
Findling also said that Offset was NOT in possession of any firearm. The passengers in his vehicle, his assistant, is a licensed gun holder and had guns in the car for security. Findling said Offset needs protection due to the large amounts of cash he usually carries and the expensive jewelry he wears. A good reason, considering rapper XXXTentacion was killed over $50,000 last month, and Tekashi 6ix9ine was allegedly pistol-whipped and robbed for nearly $800,000 in cash and jewelry this past weekend.
Cardi B also called BS on Offset's arrest, reiterating Findling's claims that he was targeted because he's a famous rapper and the gun they found didn't belong to him because he doesn't even own any guns. Proving that she's a ride-or-die chick, she's also reportedly telling her friends she would stay with Offset even if he were to be sentenced to prison.
Because Offset has been charged with two felony gun charges as well as some misdemeanors, there is a possibility that he could do some time, but we're sure his lawyers are going to do their best to make sure that doesn't happen.
Be the first to receive breaking news alerts and more stories like this by subscribing to our mailing list.