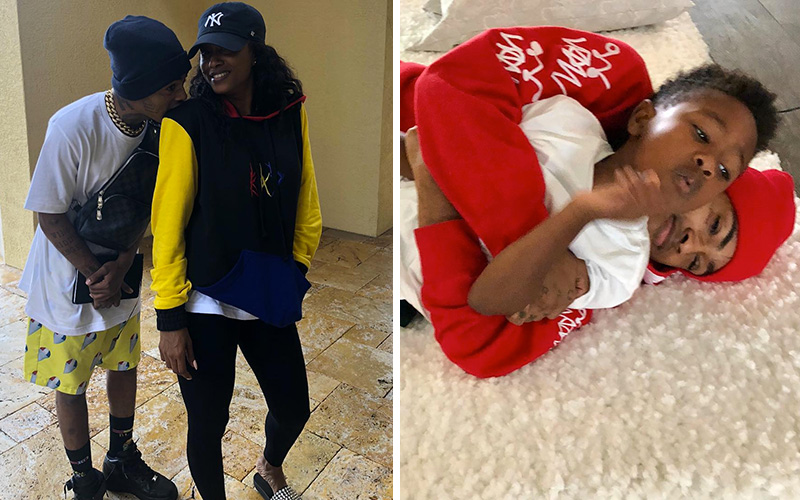 Though XXXTentacion had no idea when he was going to die, he definitely was prepared for the worse, because months before he was shot to death, at the young age of 19 years old, he took the time to write out a last will and testament.
The Blast obtained court records showing that the rapper's mother, Cleopatra Bernard, filed the probate case for his estate on June 25th. The probate filing included an 11-page will that was signed and executed on November 17th, 2017, roughly 7 months before he died.
TMZ was able to get ahold of the actual document, which revealed that XXX left all of his property in a trust, with his mom as the trustee. The will, which was drafted long before X's girlfriend became pregnant with his child (as revealed by his mom via Instagram), doesn't list any children, leaving everything to his mom and two brothers. X's mother also requested to be the administrator of his estate.
XXXTentacion was laid to rest Thursday following a private funeral service attended by close friends and family. The day before, thousands of XXX fans traveled to Sunrise, FL to say their last goodbyes at an open casket public memorial at the BB&T Center.
XXX was murdered June 18th, 2018 in Deerfield Beach, Florida. Within days, one of the three men responsible for his shooting death, 22-year-old South Florida tattoo artist Dedrick Williams, was arrested and charged with first-degree murder and is currently being held at the Broward County Jail with no bond. Police are still looking for the other two suspects, one of whom is a 22-year-old man named Robert Allen.
Be the first to receive breaking news alerts and more stories like this by subscribing to our mailing list.