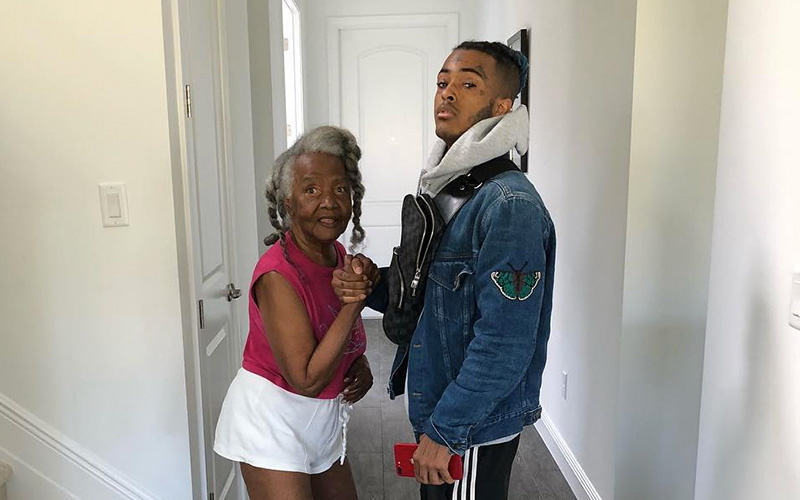 XXXTentacion must have known his time on this earth was going to be cut short, because he made a huge purchase for multiple family members just two months before he died.
According to TMZ, the rapper purchased homes for not just one, not two, or even three, but FOUR different family members between the months of April and June. The gossip site obtained real estate records confirming the purchase of four homes in South Florida, totaling nearly $2 million.
Sources close to the rapper said that one of his most important objectives in life was to take care of those close to him, and that's exactly what he did. It isn't clear who exactly the recipients of the homes were, but they're rumored to be for his parents, siblings, aunts, uncles, grandmothers, and great-grandmothers.
Here's the breakdown of the home purchases (via TMZ):
$420K for a 3 bed, 2 bath 2,000 square foot home
$467K for a 4 bed, 2 bath 2,300 square foot home
$385K for a 4 bed, 2 bath 2,100 square foot home
$500K for a 4 bed, 3 bath 2,700 square foot home
Grand Total: $1.7 million
20-year-old XXXTentacion was murdered last Monday (Jun. 18) while leaving a motorcycle dealership in Deerfield Beach, Florida.
According to the incident report, the rapper's killers were inside the shop with XXX earlier that day scoping him out and waited outside for him to leave before robbing and killing him. One suspect, Dedrick Williams, has been arrested, and the other two are still on the loose.
A video surfaced over the weekend allegedly showing one of his killers bragging about the incident and saying XXX begged for his life in his final moments.
As we previously reported, the 20-year-old had a baby on the way with his girlfriend at the time of his death, according to a sonogram posted on Instagram by his mother.
Be the first to receive breaking news alerts and more stories like this by subscribing to our mailing list.