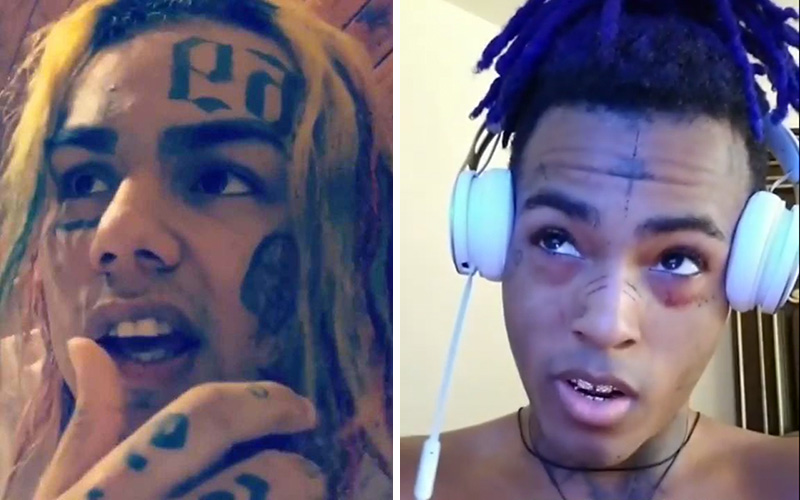 Tekashi 6ix9ine seems to be taking XXXTentacion's shooting death pretty hard, and admits that he may need to change his own ways before he ends up like him because he sometimes takes trolling a bit too far.
After learning of XXXTentacion's murder, the rainbow-haired rapper posted a video on Instagram saying, "Sometimes I feel like I do too much trolling." He added, "Tomorrow's not promised … you can be here today and gone tomorrow."
6ix9ine said XXX "spread nothing but positivity" and would often call him on the phone, even when they were beefing. In fact, right after news broke that XXX was murdered, 6ix9ine wrote on Instagram, "This can't be true… was just on the phone."
Tekashi69 also posted a screenshot of a recent conversation he had with XXXTentacion just before XXX's death on June 18th. XXXTentaction wrote in the Instagram DM convo to Tekashi69: "Keep moving smart, squashing that beef was a good move." In another message, XXX wrote: "When you get out move smarter, more patient, more relaxed." XXX'S final message to Tekashi—sent June 16th, 2018—read: "Be safe okay? Never let your guard down."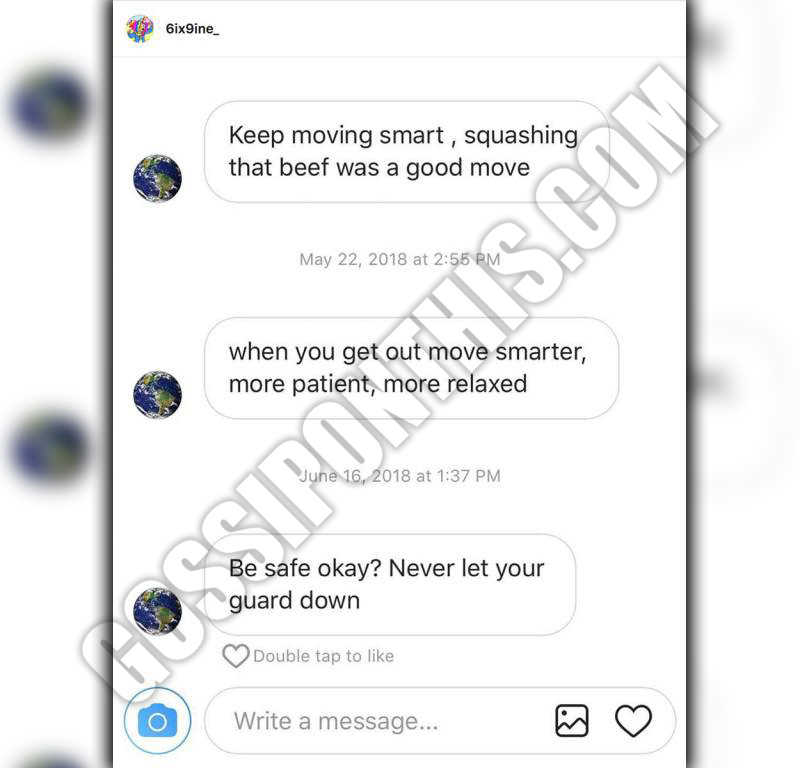 Eerily, on June 18th, two days after that warning, XXXTentacion was shot and killed outside of a motorcycle shop in Deerfield Beach, Florida. Authorities have suggested that robbery was a possible motive in the crime and are still searching for the suspects, who have been described as two black males wearing purple hoodies.
Be the first to receive breaking news alerts and more stories like this by subscribing to our mailing list.