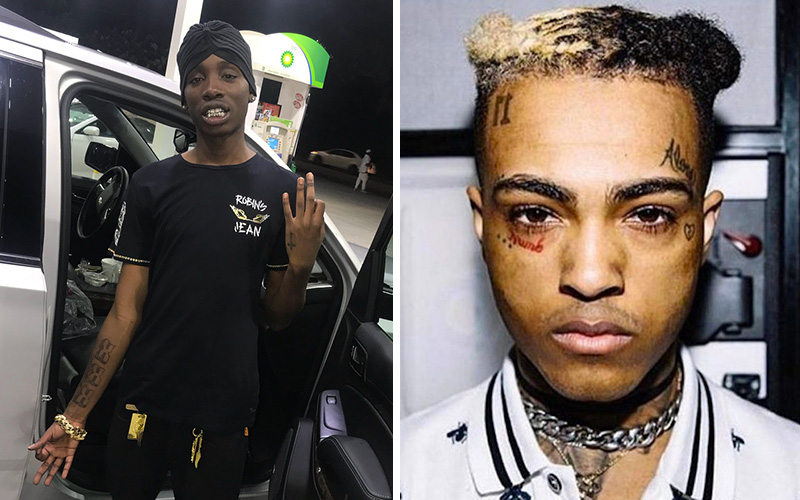 "Did Soldier Kidd tweet that he shot and killed XXXTentacion?" is a question that many fans of the slain rapper are asking after a screenshot of tweet surfaced from an account purporting to be Soldier Kidd yesterday.
Social media has been filled with rumors that South Florida rappers Soldier Kidd and Soldier Jojo were responsible for XXXTentacion's shooting death, but both have denied having any involvement.
Now internet sleuths have reportedly uncovered tweets that many believe were sent out by Soldier Kidd on a now-deleted Twitter account with the username @SniperGangRed.
"Bruh I really just shot XXXtentacion… I'm finna go viral," read one tweet. An earlier post shows a man pointing a gun at the camera.
However, there is no evidence that the account ever belonged to Soldier Kidd, as he has his own active Twitter account with the handle @soldier_kidd. The @SniperGangRed account, in fact, belonged to someone who doesn't even live in Florida. Check out a screenshot of the tweets below: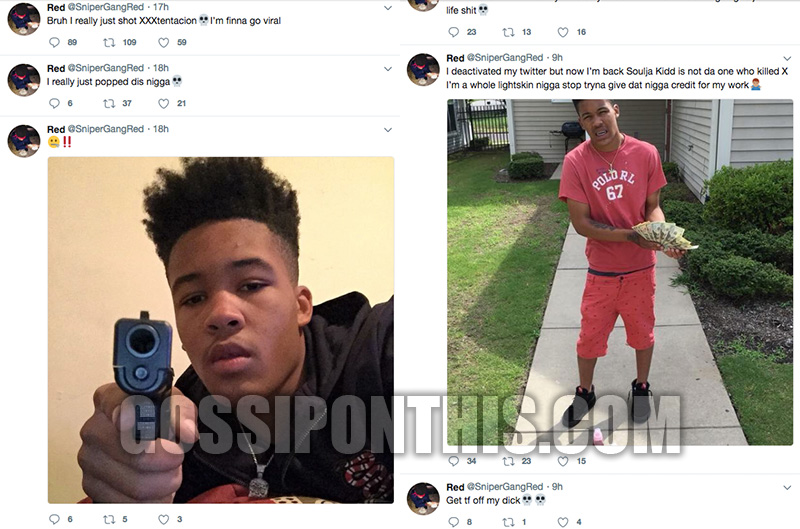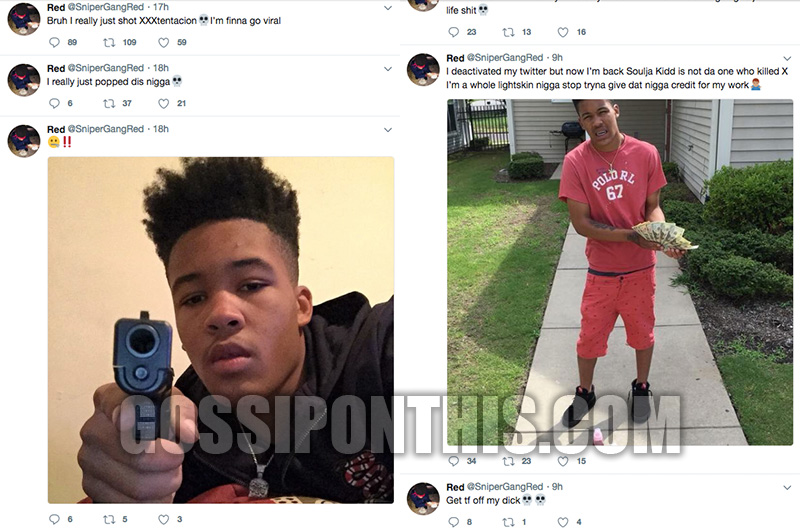 In one tweet, @SniperGangRed says along with a photo of himself with blunts in his mouth, "Finna smoke these blunts like I smoked X … goodnight twitter."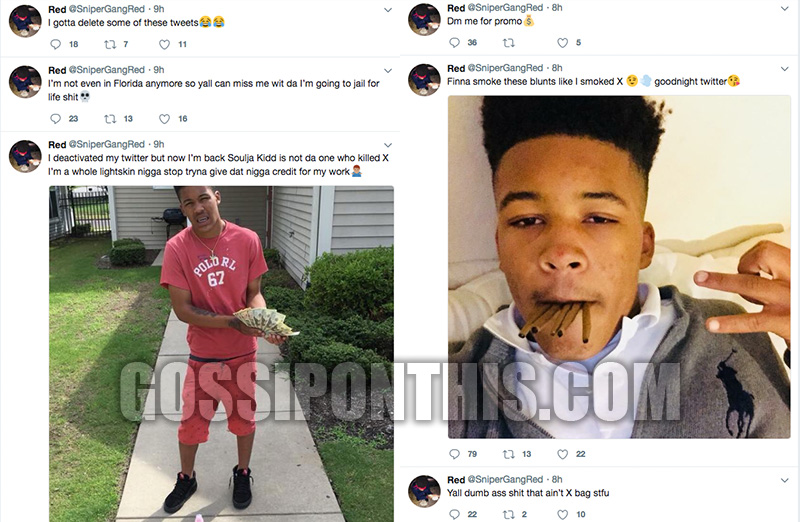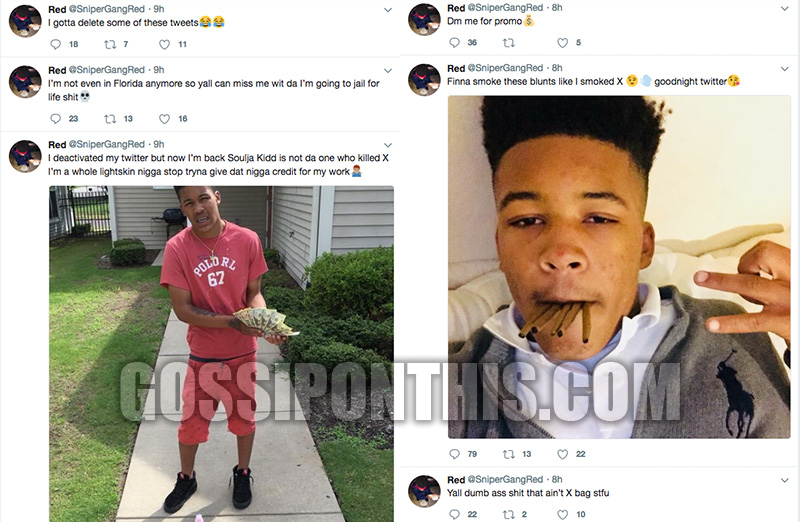 The account has since been deleted from Twitter, but before @nSniperGangRed took it offline, he tweeted that he wasn't Soldier Kidd and posted a photo of himself for proof. You can see the cached version of those tweets for yourself here.
Apparently, whoever was running the @SniperGangRed page was just a so-called "clout chaser," or, in other words, someone trying to get famous off an actual famous person's name. He (or someone else) has since started posting on another account under the name @SniperGangRedd, which only has one tweet (below) but has been active since April 2013. The account's bio has the URL "just-for-clout.com" and the location says "Deerfield Beach, Florida."
https://twitter.com/snipergangredd/status/1008920958592339968
Unsurprisingly, that hasn't stopped folks from accusing Soldier Kidd of posting the tweets, saying that the @SniperGangRed is a dummy account for Soldier Kidd, who is using fake photos of someone else. I'm not entirely sure why someone would "joke" about murdering someone, but we do live in a strange world.
After XXXTentacion was officially pronounced dead, the Broward County Sheriff's Office released a description of the suspects and the shooting, which read in part: "At least one of the suspects fired a gun striking [XXXTentacion]. Both of the suspects fled in a dark-colored SUV. Investigators say it appears to be a possible robbery."
According to The Blast, police say the suspects were "two black males, both wearing purple hoodies with long sleeves" and "the shooter allegedly wore a red mask."
UPDATE: Officials believe the suspects are two black males, both wearing purple hoodies with long sleeves. The shooter allegedly wore a red mask. https://t.co/IFAM4Oigx2

— The Blast (@TheBlastNews) June 18, 2018
Soldier Kidd and Soldier JoJo posted a number of photos and videos on social media on Monday, some of which included a red mask seemingly matching police's description of the mask XXXTentacion's shooter(s) wore.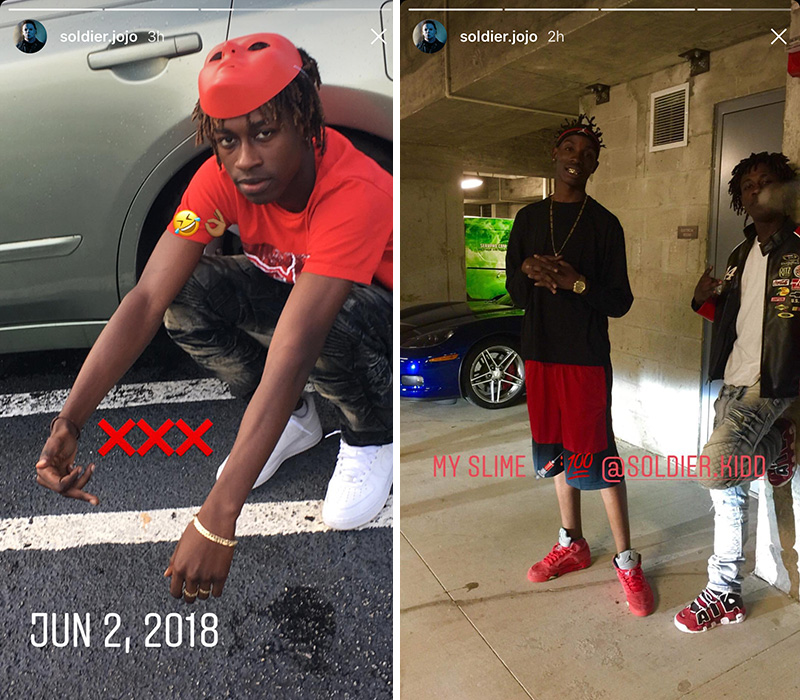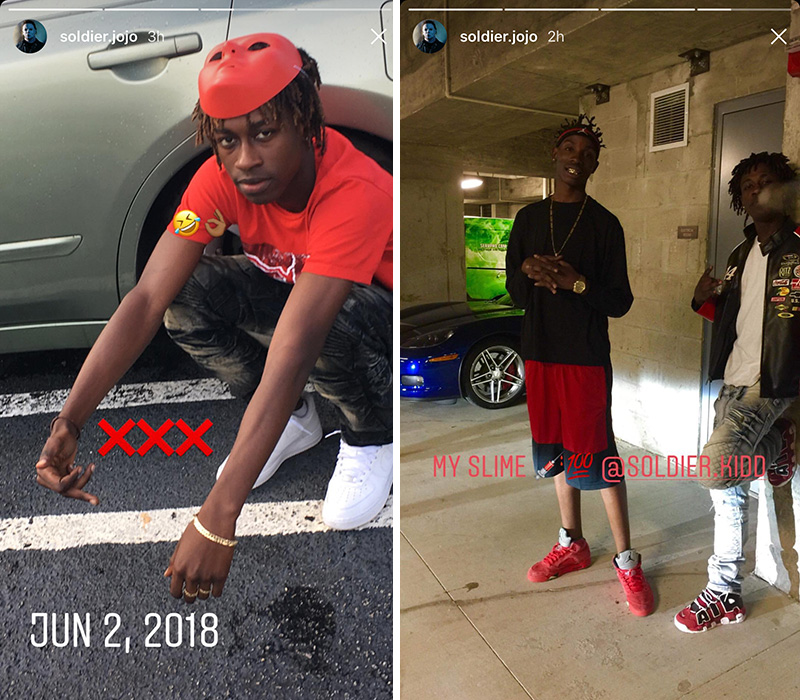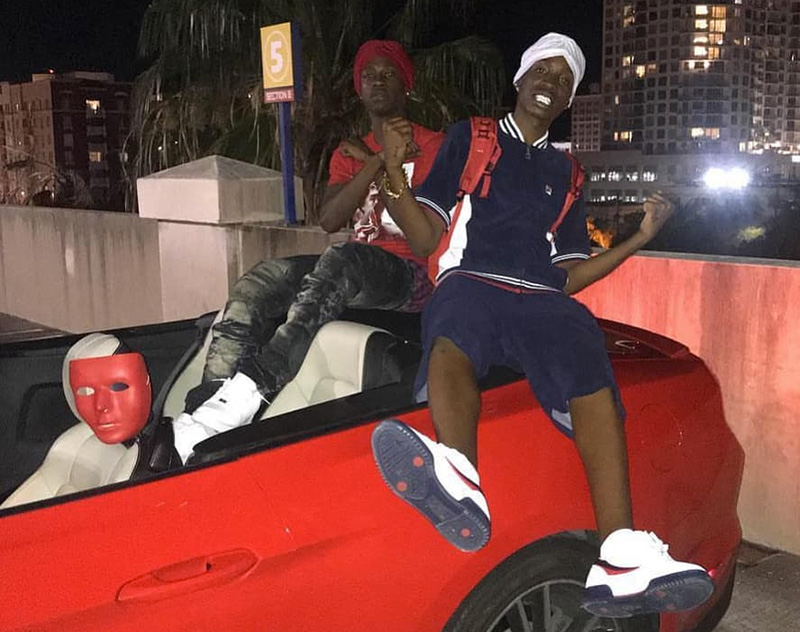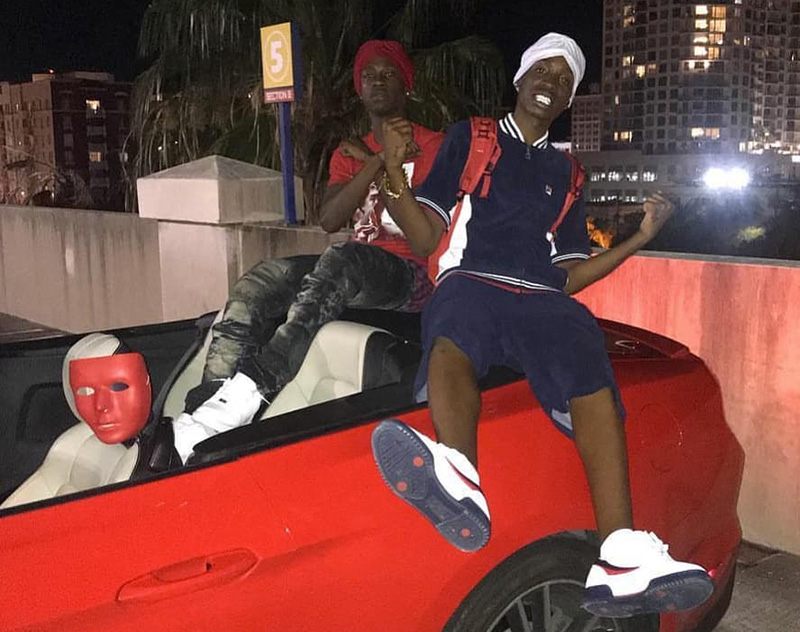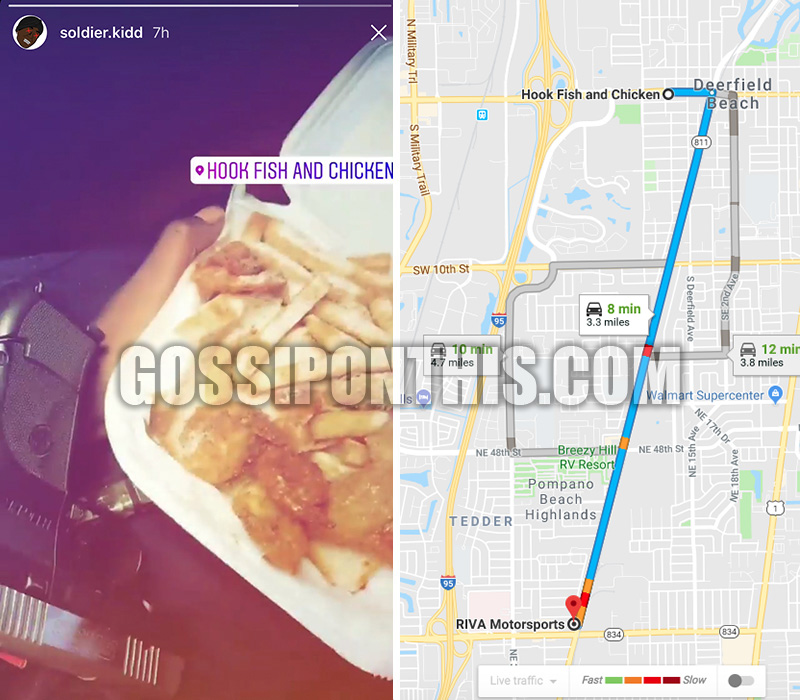 Also, a "Boomerang" photo posted on Soldier Kidd's Instagram story showed that he had picked up food from Hook Fish and Chicken, a popular restaurant in Deerfield Beach, about three miles (a 7-minute drive, according to Google Maps) from RIVA Motorsports, where XXXTentacion was gunned down. The timestamp on the post just so happened to be just one hour before XXXTentacion was shot.
After the murder allegations started gaining traction on social media, Soldier Kidd went on Instagram Live (above) to clear his name and also posted a video (below) to his account saying that he had nothing to do with XXXTentacion's death and that he didn't even know the rapper.
https://www.instagram.com/p/BkMC9MJF-66/?hl=en&taken-by=soldier.kidd
So far, investigators into XXXTentacion's shooting death have no clear motive and no arrests have been made.
Police have asked anyone with information to contact homicide detectives Walt Foster or John Curcio at 954-321-4210 or you can call Crime Stoppers with tips anonymously at 954-493-TIPS. Police have also said they're offering a $3,000 reward for any information leading to an arrest.
Be the first to receive breaking news alerts and more stories like this by subscribing to our mailing list.