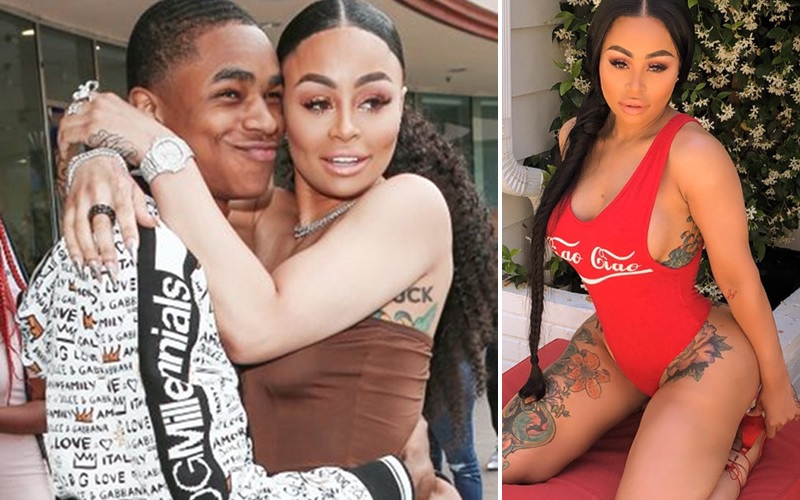 Is Blac Chyna pulling a Cardi B "Let me fat in peace" excuse? Last week, social media was abuzz with speculation she was pregnant with her teenage boyfriend's baby. However, her camp is now squashing the rumor.
Sources close to Chyna says she is not pregnant with YBN Almighty Jay's child. "The third time is NOT a charm," reports TMZ.
The rumor gained lots of traction last Friday when Chyna attended her 5-year-old son's kindergarten graduation and her form-fitting dress seemed to reveal a slight "baby bump." But, it seems a delicious lunch is what caused the tiny bump and she was simply bloated.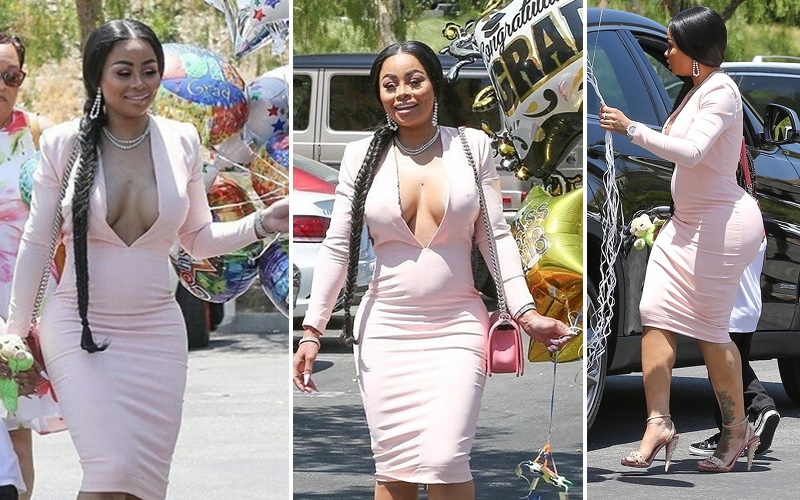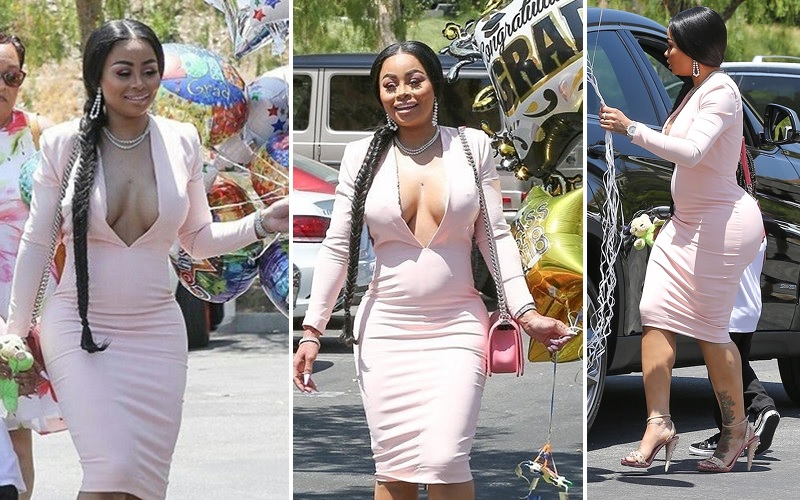 Chyna, 30, and YBN, 18, began dating in February and first faced baby rumors in April. Though they claim she's not pregnant now, YBN recently revealed the couple is not using contraception and that he would be open to having a baby with Chyna.
"I don't wear condoms. I would not want to f**k a b***h I did not want to get pregnant. If Chyna got pregnant, I would keep that s**t, like 'ohh daddy love you,' I love that a**."
Chyna, a mother of two, has also expressed her desire to have more children in the future. She told Us Magazine:
"I wanna have maybe like two more [children]. I wouldn't mind having four; I think four is a good number. No more after that. Five is too many. I'd have to get a minivan for sure, and I'm not riding in no minivan."
The relationship that has raised many eyebrows due to their age difference also seems to be getting serious. Fans recently noticed that Chyna has gotten a tattoo of YBN's name. A new photo she posted on Instagram showed the name "Jay" inked on her arm.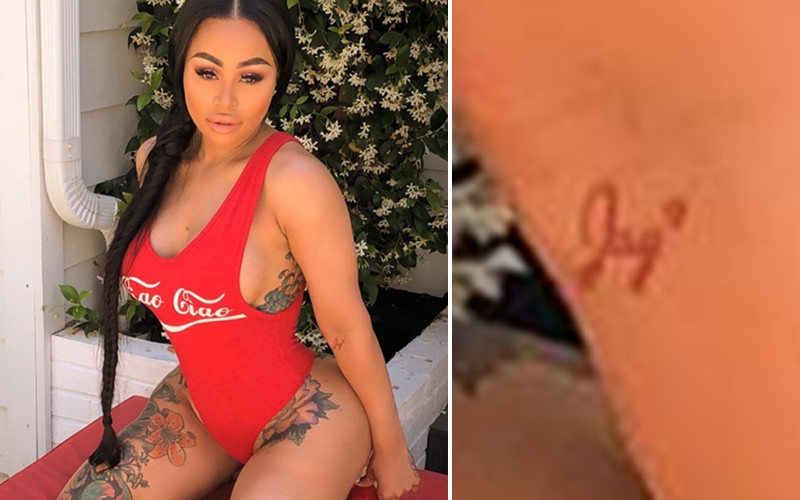 Further inspection of her IG photos indicate the tattoo isn't so new, but I guess since it's subtle and small, it's been easy to overlook.
Be the first to receive breaking news alerts and more stories like this by subscribing to our mailing list.