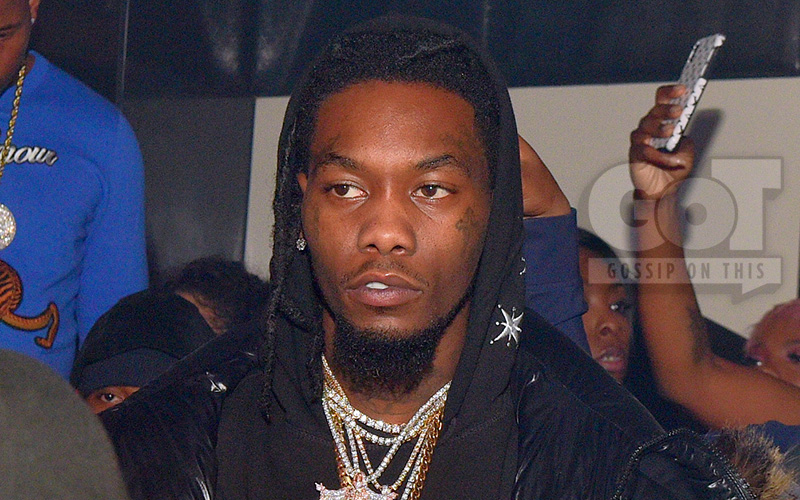 Cardi B was right! Offset has confirmed that his car crash was the result of him swerving to avoid hitting a crackhead.
Last week, the Migos rapper was admitted to the hospital after he was involved in a pretty serious car crash, and based on a number of photos Offset shared from the accident showing the damage to his car and to himself, he's lucky to be alive.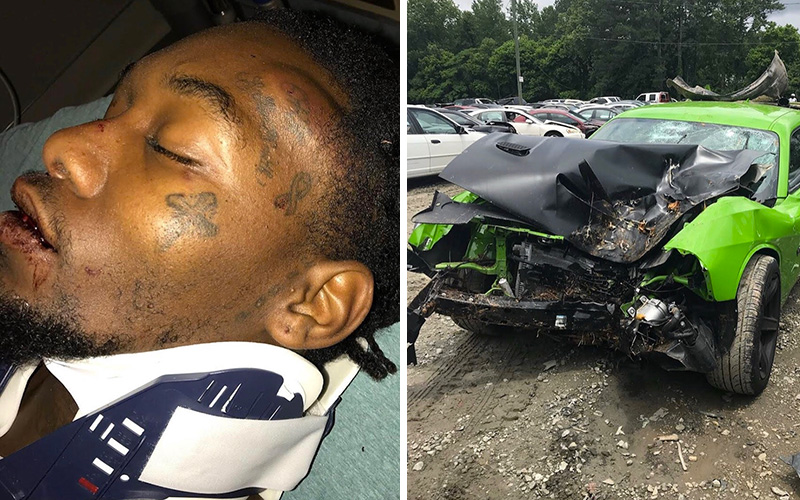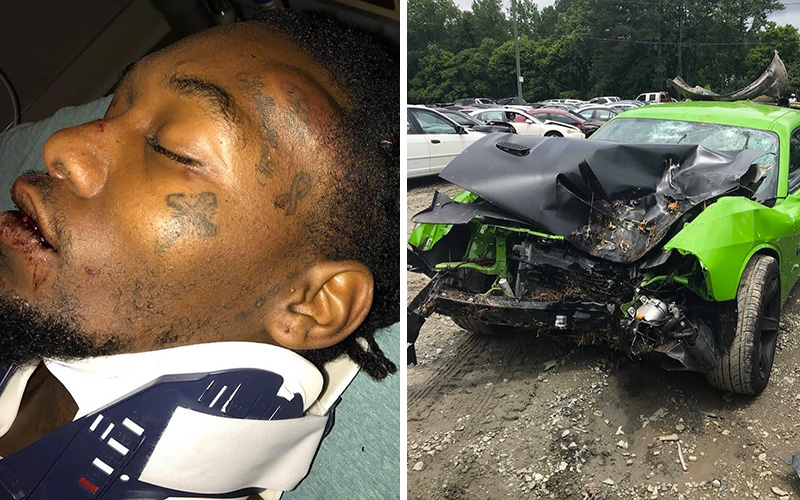 In a since-deleted tweet, Cardi B revealed that Offset's car crash happened because the "Ric Flair Drip" rapper swerved in the road to avoid hitting an allegedly suicidal crackhead.
"Crazy how Set had to swerve and hit a tree cause a crackhead was in the middle of the road trying to get hit or kill himself," she said, "but God do unexplainable things! Luckily a man was walking by, walked him home and just vanished. The Lord is real."
While out in Beverly Hills last Thursday (May 17), Offset was approached by TMZ and was asked about the accident. Though the rapper isn't known for speaking to the paparazzi, he was a lot more open this time. When the cameraman asked him if his accident was caused by him swerving so that he wouldn't hit a crackhead, Offset simply said "facts."
Offset also gave credit to God, saying that he was the "Good Samaritan" who took him to the hospital.
Earlier today, TMZ reported that Offset would not be facing any criminal charges in relation to the accident because police have decided against pursuing the case. According to TMZ, the incident will be considered an "abandoned/recovered vehicle case, with only a tree being hit and nobody else other than Offset being hurt or injured."
In the words of Offset, "God is real, God is good."
Be the first to receive breaking news alerts and more stories like this by subscribing to our mailing list.