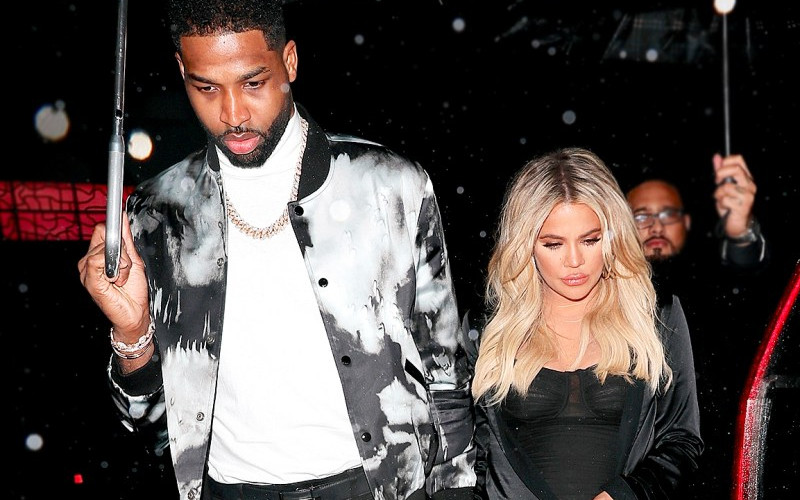 Despite the major cheating scandal caused by her baby daddy, Khloe Kardashian is reportedly "desperate" to walk down the aisle and marry Tristan Thompson.
Since giving birth to her first child, daughter True, in April, Khloe has decided to remain in Cleveland with Tristan instead of moving back to Calabasas as her family had advised in light of Tristan's cheating. A source tells Radar Online that Khloe is not only defying her family's wishes but also planning a secret wedding.
The source says Khloe is in denial over Tristan's cheating and the Cavaliers player has a "real grip" on Khloe, which is fueling her desire to marry.
"Even after [the Kardashian's] intervention to Ohio, she's defending him and refusing to believe the cheating stories which she insists were exaggerated," snitched the informant. "He has a real grip over her and it speaks volumes that Khloe's desperate to get hitched this summer."
Kim Kardashian, Kris Jenner and the rest of the Kardashian-Jenner family are reportedly pissed that Khloe is even still with Tristan and are unlikely to attend any nuptials between the couple. So, you know what that means.
"Ideally she'd like a splashy white wedding but with nobody in her corner it'll more likely be a straight elopement instead."
"Kim, Kris, Kourtney and co are adamant they won't be in the same room as Tristan, let alone a wedding chapel," Radar's source added. "They detest this guy with a passion and cannot believe Khloe's let him walk all over her like this."
Just days before the couple welcomed their first child together, photos and video footage of Tristan with other women surfaced. One of the videos was allegedly recorded in October 2017, around the same time rumors of Khloe's pregnancy made the rounds.
Kim recently described Tristan's behavior as "f**ked up" on The Ellen DeGeneres Show. And Khloe's insistence on standing by her man has caused a rift between the sisters, according to Radar's source.
"Kim can't believe Tristan's still hanging around and that Khloe's letting him. She's prepared to ignore Khloe for years if necessary, even if it causes chaos within the family."
Earlier this week, Khloe posted several cryptic quotes, which many believe were about her current situation with Tristan.
You will never ever regret being kind to someone.

— Khloé (@khloekardashian) May 16, 2018
She also responded when someone wrote that sometimes people are "ungrateful" for the kindness you've shown them.
Never give to get. Always try to give without expectations. Whether that be something tangible or emotional. https://t.co/faLuyR1Wxd

— Khloé (@khloekardashian) May 16, 2018
Khloe then posted a few quotes on her Instagram stories.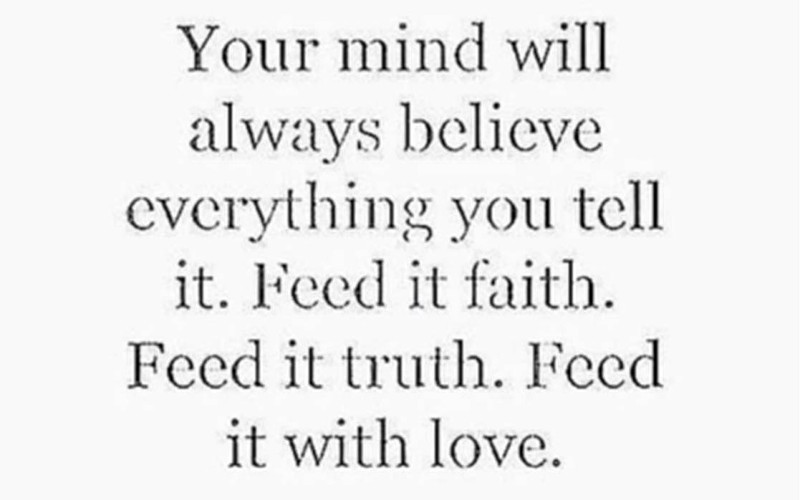 Neither Khloe, Tristan, nor any of the Kardashian-Jenners have commented on speculation that True's parents are tying the knot any time soon. What we can say is that, for whatever reason, Khloe is giving cheating Tristan a second change and is trying to work things out.
Be the first to receive breaking news alerts and more stories like this by subscribing to our mailing list.