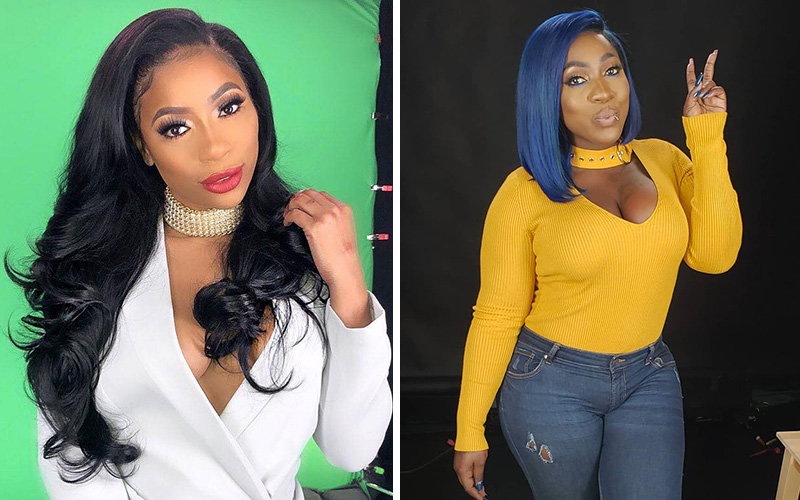 Love & Hip Hop Atlanta fan favorite Tommie Lee is known and loved for her carefree and sassy attitude, but those same personality traits are the reason why she finds herself in so much trouble.
On last week's episode, Tommie was confronted by her fellow castmate, "LHHATL" newcomer and Jamaican dancehall artist Spice, after she showed up to a music video shoot three hours (or, in the words of Spice, "tree howuz") late. However, Tommie claims the whole thing was set up by producers, and she doesn't know if she'll be coming back next season because she's tired of them portraying her as an alcoholic.
Spice and Tommie were working on a song together until things went sour between the two. Spice alleged that Tommie was always late to their studio sessions, and when she did finally show up, she was drunk as hell.
On the show, Spice was seen arguing with Tommie at the video shoot for the collaboration, and at one point during their confrontation, a clearly agitated Spice took Tommie's drink out of her hand and tossed it, even after Tommie tried to apologize for being tardy to the party.
"You need to stop drinking," Spice told Tommie, "And you need to sit the f**k down and get yourself together!"
"I got mad love for Tommie, and I think she has a lot of talent," Spice said in her green screen confessional, "but she's gonna make her love for alcohol get in the way of her love for the music."
But, according to Tommie, all of that is bullsh*t. She told fans on Facebook that she was actually on time for the shoot, and production knew what was going on, and they basically set her up to look like she was late all for a storyline.
"Some of these chicks on this show I'm on find it very easy to do sneaky sh*t and then pin it on [me] because according to them I'm a 'drunk' and [an] 'alcoholic,'" the reality star explained. "I was never late. Anything that pertains to my career I'm never late to. I was in the parking lot taking pics and production came to me. Spice knew what was going to happen in that scene, so I don't play that bull about Tommie is late because she was drinking. I'm really debating on whether or not to return next season."
Tommie also let it be known that not only was she always on time, but she also paid for the sessions. She also said she went out of her way to introduce Spice to industry contacts to help her cross over from the Dancehall genre.
As for their collaboration, Tommie says that's been canceled, but she urged her fans to listen to "Cheat On Me," her new single with Blac Youngsta. "[To] all you people that were expecting the Spice track … that's over so keep streaming Cheat On Me," she wrote.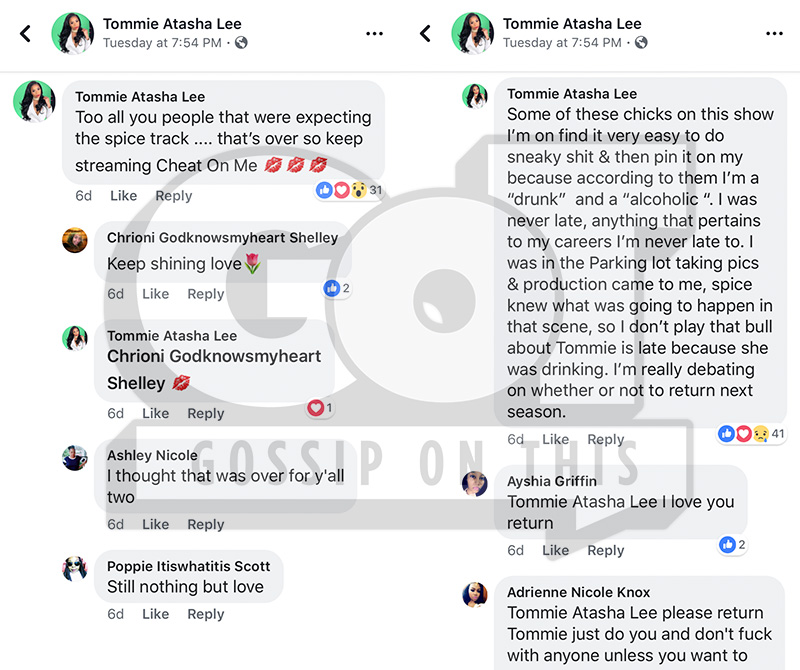 Also, according to Tommie, her pet pig Gucci, really was sick the morning of her video shoot with Spice. "Gucci the pig was sick though and I haven't really had pets like that so I got scared," she said.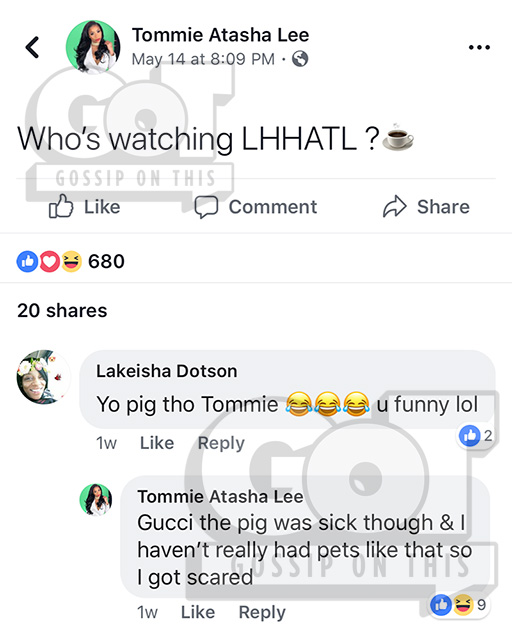 Love & Hip Hop Atlanta airs Monday nights at 8 p.m. on VH1.
Be the first to receive breaking news alerts and more stories like this by subscribing to our mailing list.