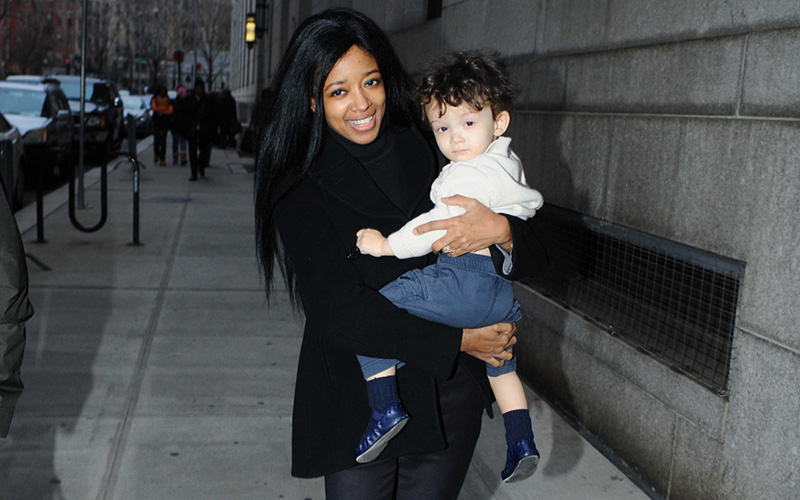 A former Playboy playmate killed herself and her 7-year-old son after jumping from the top level of a hotel building in Midtown New York City Friday morning (May 18).
The New York Posts reports that 46-year-old Stephanie Adams leaped from the Gotham Hotel penthouse at 8:15 a.m. with her young son, Vincent, amid an ongoing custody battle with her ex, Vincent's father.
Adams had reportedly been involved in a fierce legal dispute with her estranged husband, Charles Nicolai, a chiropractor who owns Wall Street Chiropractic & Wellness when she chose to end her and her son's life.
Sources close to the estranged couple said that things were so "toxic" between the two that they would have to meet at a police station for custody exchanges to ensure that "no violence [took] place" during their meet-ups. Nicolai's lawyer had recently demanded that Adams turn over the boy's passport, sources said.
According to the Post, Adams and her son checked into the hotel around 6 p.m. Thursday evening and were staying in a 25th-floor penthouse suite. Their bodies were found on a second-floor landing in the hotel's rear courtyard, NYPD Chief of Manhattan Detectives William Aubrey said at a press conference.
"Early this morning investigators located an individual whose attention was drawn to that same second-floor area when he heard two loud noises," Aubrey said. "His attention was drawn to that and he discovered these two deceased individuals."
It wasn't clear whether Adams left behind a suicide note.
Adams was Playboy's Miss November 1992 and came out as the magazine's fist lesbian centerfold in 2003, but she later married an investment banker before becoming engaged to Nicolai in 2009. Her first marriage lasted two years.
In 2016, Adams celebrated 24 years as a Playboy model.
Be the first to receive breaking news alerts and more stories like this by subscribing to our mailing list.