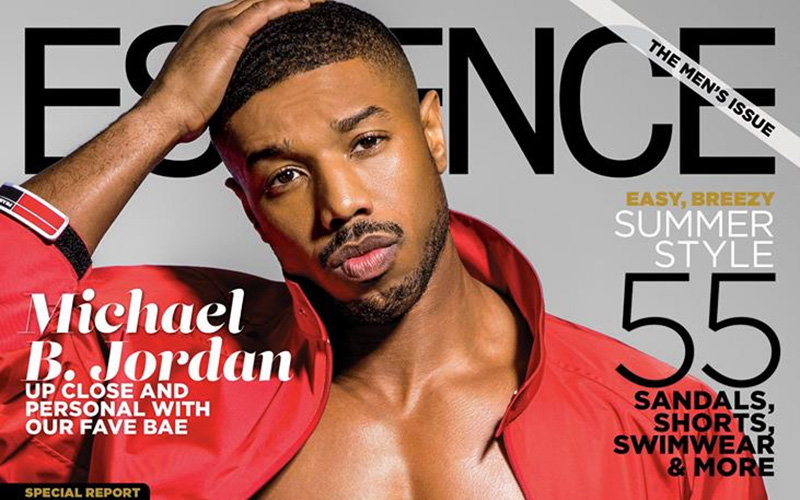 Michael B. Jordan is serving up a healthy dose of chocolate on the cover of Essence Magazine's June 2018 issue, which has been dubbed the "Men's Issue."
In his Essence cover story, the "Black Panther" star spoke to filmmaker and friend to GOT Matthew Cherry about using his platform to empower women and help solve Hollywood's diversity issue.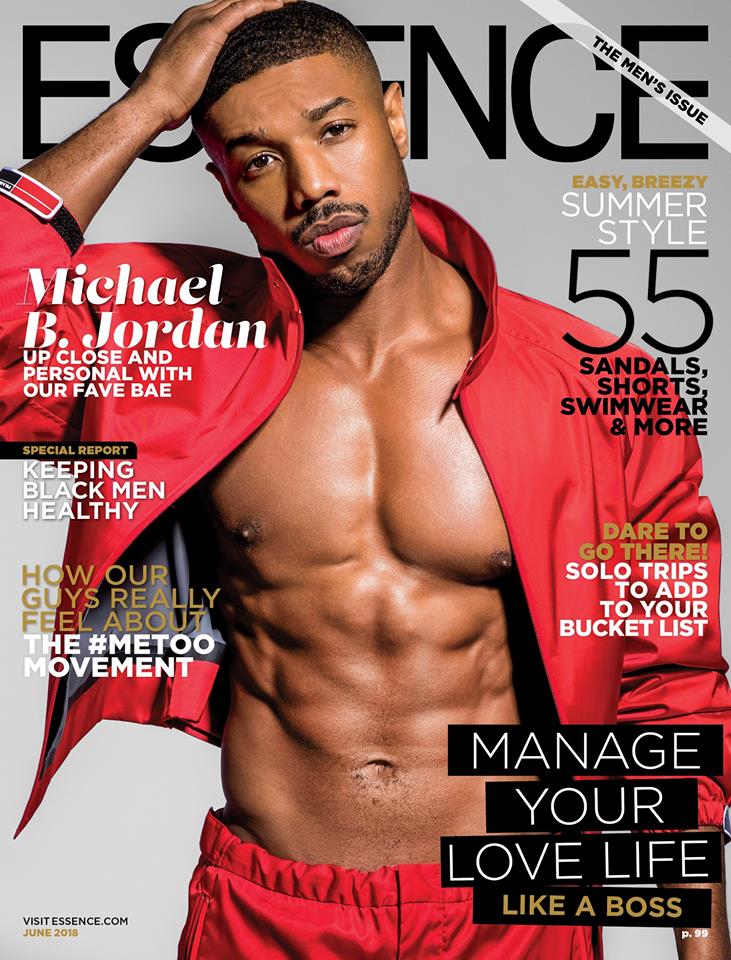 Jordan said that being raised by strong women inspired him to support others, which he's doing through his company, Outlier Society Productions.
Back in March, the actor made headlines by becoming one of the first celebrities to announce he was adopting what is known as an "inclusion rider," which makes sure that a certain level of diversity is upheld among a project's cast and crew.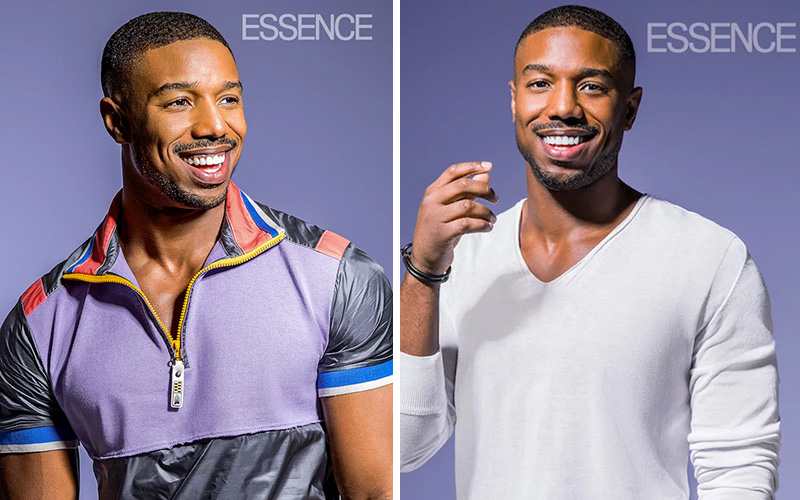 "Actions speak louder than words. I want to lead by example," Jordan told Essence. "I know I had an opportunity with the shows and projects I had coming up, to put it to work. It's important to have diversity both in front of and behind the camera, and inclusion riders make sure that anyone who does business with my company knows that we expect there to be people of color, women, LGBT folks, and people with disabilities in key positions on our crews and productions staffs."
He added, "I'm raised by strong women. Since the majority of people in power are men, when we speak up it gives them firmer ground to stand on when we support them. I'm not the poster boy for it; I'm not the guy who's trying to get in every cause, but at the same time when they call me for help, I'm there…I'm going to be there to support them."
Be the first to receive breaking news alerts and more stories like this by subscribing to our mailing list.