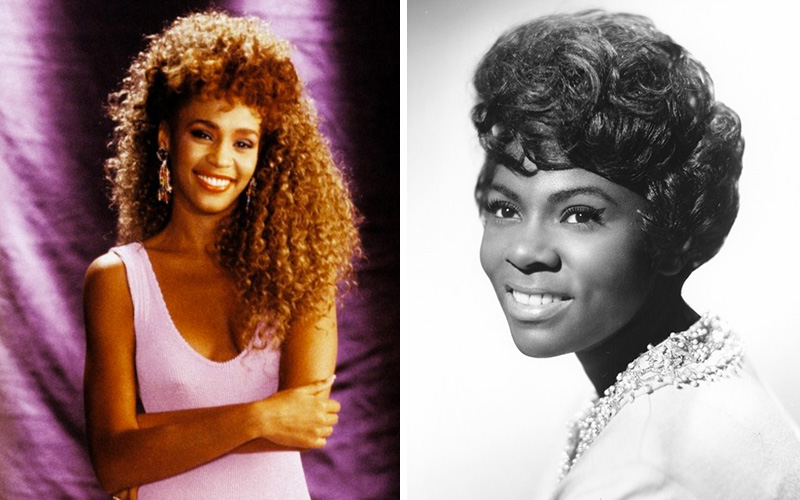 A new documentary authorized by Whitney Houston's estate reveals the heartbreaking revelation that Whitney was sexually abused by her cousin Dee Dee Warwick—the sister of the legendary Dionne Warwick.
In "Whitney," which was made with the cooperation of Houston's family, the singer's longtime assistant Mary Jones tells filmmaker Kevin Macdonald that the late singer told her that Dee Dee molested her at a very young age.
Houston's own brother, Gary Garland-Houston, also says he was molested between the ages of 7 and 9 by Dee Dee, and believed his late sister was abused as well.
Dee Dee Warwick, who was 18 years Houston's senior, died in 2008, four years before Houston died in a bathtub, which was in part caused by heart disease and drug use, according to a coroner's report.
The shocking revelations come about three-fourths quarters of the way into the film, and immediately cast a new light on Houston's troubled life.
Jones claims that being molested by her older cousin made Whitney question her own sexuality and contributed to her problems with alcohol and drug abuse, though Whitney never spoke publicly about her own alleged drug abuse.
Jones says in the documentary, "I think she was ashamed… she used to say, 'I wonder if I did something to make [Dee Dee] think I wanted her.' I said, 'Stop. A predator is a predator is a predator.' If Cissy had known, she would have done something about it, because Cissy loves her children.'"
"We always wanted our film to be a corrective to that tabloid story," said producer Simon Chinn. "These are specific revelations that I think will get people to a deeper understanding of who Whitney was and in many ways redeem her as a person."
Dee Dee Warwick was the niece of Whitney's mother, Cissy Houston. Dee Dee and her sister Dionne would sometimes sing in Cissy Houston's gospel group, the Drinkard Sisters. Dee Dee Warwick, who earned two Grammy Award nominations in her career, also sang backup for Wilson Pickett, Aretha Franklin and others.
"Whitney," which premiered at the Cannes Film Festival Wednesday (May 16) is scheduled for a nationwide release in theaters this summer on July 7th, suggests the alleged incidents of sexual abuse took place while Cissy Houston was touring.
Because of what happened to her as a child while her mom was away touring, Whitney is said to have insisted on taking her daughter with Bobby Brown, Bobbi Kristina Brown, on tour with her. Bobbi Kristina died in 2015 after she was found unresponsive in a bathtub and was removed from life support following a six-month-long coma.
Kevin Macdonald, the director of "Whitney," gave a detailed interview about how he confirmed the shocking sexual abuse allegations just weeks before he finished the film in an exclusive interview with IndieWire.
"I had a sense that there was something like that behind it," he said. "I'd watched her a lot. There was something about her discomfort in her own skin, something about the way she presents or hides herself, her lack of overt sexuality. She's this beautiful woman but she's very closed in her demeanor. I'd been watching her for several months and saying to the editors, 'There's something about her that reminds me of something.'"
Watch the trailer for "Whitney" below:
Be the first to receive breaking news alerts and more stories like this by subscribing to our mailing list.