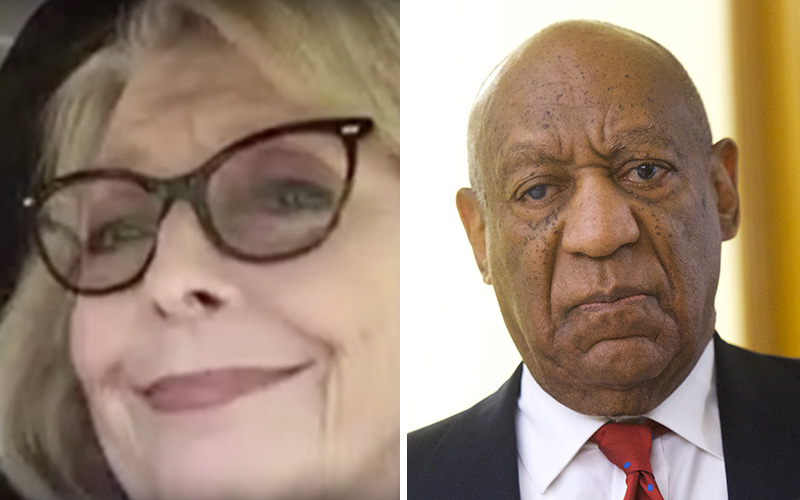 A woman who accused Bill Cosby of sexually assaulting her says the former TV dad should get the same treatment in prison that he allegedly doled out to dozens of women: RAPE.
Former Playboy model Victoria Valentino, who said that Cosby assaulted her in 1970, spoke with TMZ's Harvey Levin Monday (Apr. 30) in a video chat about Cosby's conviction, which didn't relate to her accusations.
"They're going to sentence him in the next 60 days," Levin said. "What do you think the sentence should be?"
"Well, I think the same special treatment that he gave us," she said with a huge grin.
In other words, she wants Bill Cosby to be RAPED in prison. Yikes.
"It's time for him to suffer the consequences of his own actions… regardless of his age," she added. "Because we have all suffered the consequences of his actions for decades. This man has probably been the most prolific serial rapist of the 20th century. He's been going at it for 50 years."
Welp. There ya have it.
Be the first to receive breaking news alerts and more stories like this by subscribing to our mailing list.