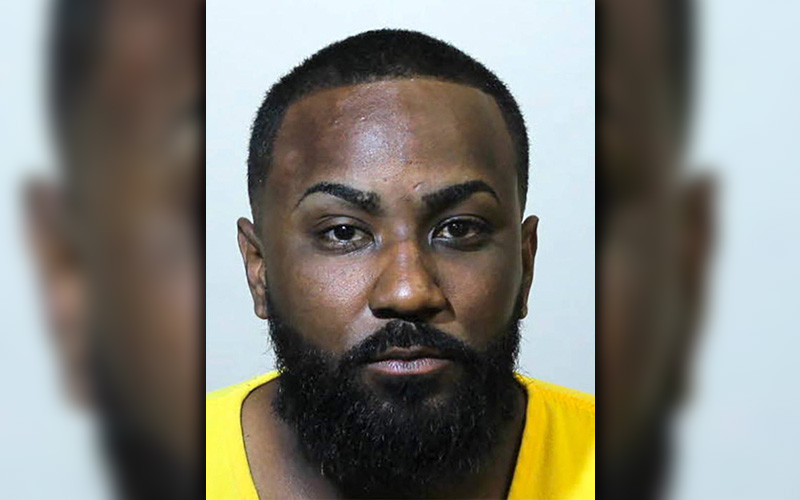 Bobbi Kristina's infamous ex, Nick Gordon, found himself back in jail on domestic violence charges after he allegedly punched his girlfriend, Laura Leal, in the face and pulled her hair in the middle of a heated argument.
According to reports, Gordon was arrested Saturday (Mar. 10) by police in Seminole, Florida for domestic violence and charged with "battery-touch or strike." He was released on a $500 bond and is due in court on April 6th.
The Blast has the details below:
According to the arrest report, Cops responded to a possible domestic disturbance Saturday morning shortly after midnight to make contact with Gordon and his girlfriend, Laura Leal. Gordon told cops that he wanted Leal to leave his house because she ripped his shirt and threw a bottle at him. He said that Leal and him had both been drinking alcohol, and that she "attacked him for no reason and that she is 'crazy.'" Gordon's injuries amounted to a cut on his thumb.

Cops then spoke with Leal, and observed a "visible injury to include slightly swollen bottom lip with dried blood." She said that she picked Gordon up from a bar near their home, and while she was driving Gordon struck her in the right side of her cheek area several times. She also told police that he "pulled her hair and stated to her that he should make her wreck the vehicle." Photographs of her injuries were taken.

She refused to press charges against Gordon, as well as refused to sign any domestic violence paperwork. But, based upon the evidence at the scene, Gordon was arrested for battery domestic violence.

The couple told officials they have been dating for one year, and moved in together 6 months ago.
Nick Gordon was previously arrested in 2017 for domestic violence after allegedly beating up Laura Leal, though she stopped cooperating with officials and the charges against him were eventually dropped.
Gordon was heavily scrutinized in connection with Bobbi Kristina's death in 2015 due to allegations of domestic violence in the home just before she was found unconscious in a bathtub.
Gordon was later sued by Bobbi Kristina's family for wrongful death and was ordered by a judge by pay over $36 million to her estate after being found legally responsible for her death. Nick was never criminally charged and has vehemently denied any wrongdoing. The investigation is still open to this day.
Following Gordon's 2017 domestic violence arrest, a spokesperson for the Fulton County, Georgia district attorney's office said that his run-in with the law would factor into the ongoing investigation into Bobbi Kristina's death.
"We have consistently refrained from commenting on our investigation into the death of Bobbi Kristina Brown because of our general policy regarding commenting on open criminal investigations," the district attorney's office said in a statement to the media. "However, it goes without saying that the arrest of Nick Gordon in the Florida domestic violence case will certainly add an additional layer of evidence to the final resolution of this matter."
Be the first to receive breaking news alerts and more stories like this by subscribing to our mailing list.