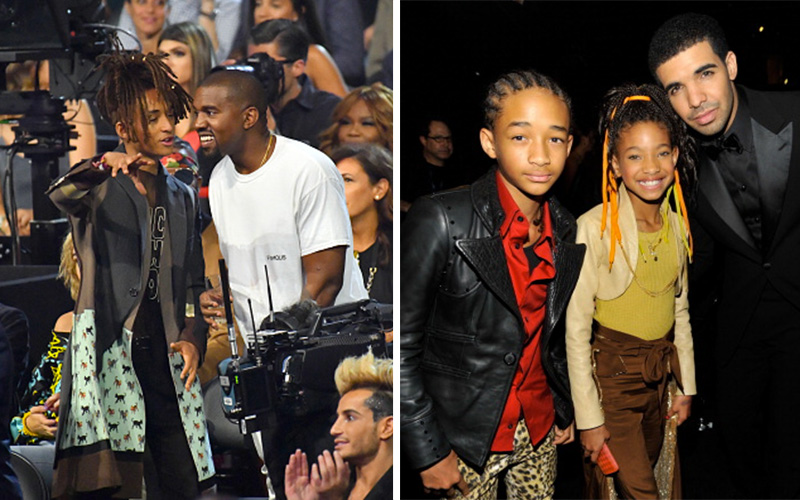 Somebody, anybody, everybody, please tell Jaden Smith to have several seats.
Since 2010, the "Karate Kid" actor has been trying to make an attempt at a rap career, releasing songs with Justin Bieber and a series of mixtapes in 2012 and 2014, but failed to gain the attention of listeners who only viewed him as the privileged, self-entitled son of superstars Will Smith and Jada Pinkett Smith.
Fast forward to 2017, and Jaden has finally figured out how to create his own lane after releasing his debut album Syre: A Beautiful Confusion, which debuted at No. 24 on the Billboard 200.
Last month, the album's fifth single "Icon" reached 100 million streams on Spotify and 58 million views on YouTube. His famous dad even posted a hilarious spoof of the music video for "Icon" on Instagram and congratulated him on his success.
Now, Jaden, who obviously has gotten the big head, is complaining that his recent success has caused him to lose many of his industry friends.
In an interview with Complex, Jaden claims he is no longer accepted by his big homies Drake, Kanye, and Donald Glover because he is in competition with them.
Peep an excerpt from the interview below:
Complex: How have your friendships with people like Drake, Kanye, and Donald Glover influenced your own art?

Jaden: It's really changed. I always felt like Little Homie before and that allowed me in all of their circles. But now that I'm on the charts next to them, I'm not really Little Homie anymore.

So you've earned some acceptance?

No, it's more like, "You can't hang out with us anymore. We didn't know you were making an album this whole time. We thought you were just Little Homie giving us free water and shit. You're not really cool with us anymore."
Sounds like somebody is feeling himself wayyyyyy too much. It's going to take a lot more hits and chart-breakers for Jaden to even be mentioned in the same sentence as Drake and Kanye musically. Lil bruh really needs to go a eat a slice of humble pie and be grateful people are even taking him seriously now.
Be the first to receive breaking news alerts and more stories like this by subscribing to our mailing list.