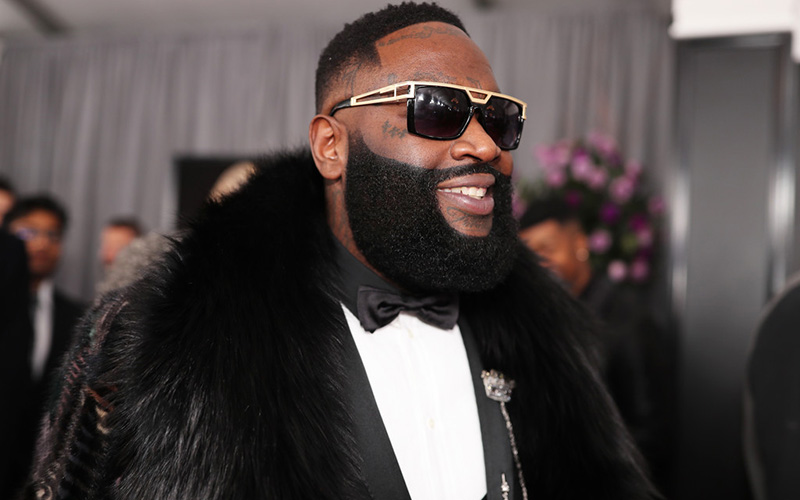 Things aren't looking too good for Rick Ross right now.
TMZ reported today that the rapper was rushed to the hospital early Thursday morning (Mar. 1) after someone found him "breathing heavy and unresponsive" in his Miami home. According to the report, the caller said Ross had a history of seizures and they were trying to wake him up but he was "slobbing out the mouth."
When help arrived, Ross reportedly regained consciousness and became combative. Earlier reports indicated Ross was receiving respiratory treatment, possibly for pneumonia, however, more recent reports suggest that Ross' condition is a lot worse than what was originally believed.
According to TMZ, the rapper may have suffered a heart attack which manifested itself as respiratory issues early Thursday. In an effort to help his condition improve, doctors have placed him on a machine that is taking over the function of his heart and lungs.
We're told doctors have put him on something called ECMO, or extracorporeal membrane oxygenation. It's a technique used to oxygenate his blood outside of his body, before it's pumped back into his body. It's essentially a form of life support, and a clear sign of how dire Rick's situation is right now.
Though the situation sounds bad right now, we are hoping for the best for Rick Ross and are praying for a speedy recovery.
Be the first to receive breaking news alerts and more stories like this by subscribing to our mailing list.