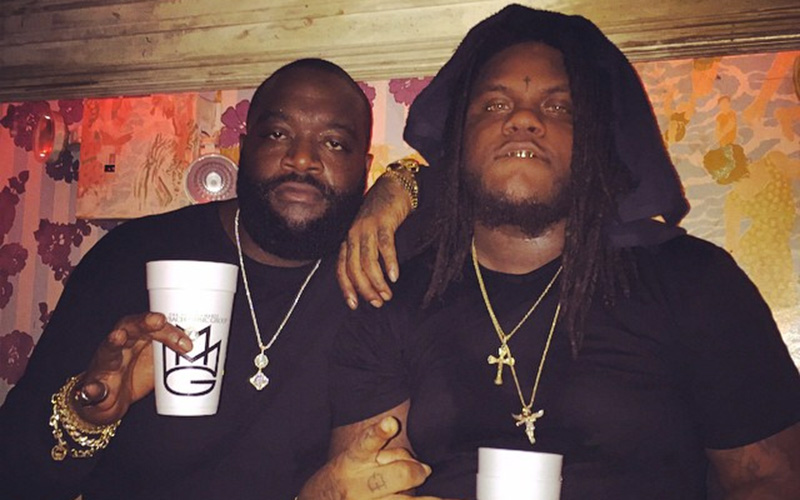 While it is true that Rick Ross is in the hospital, his friend Fat Trell wants everyone to know that he is NOT on life support, contrary to earlier reports.
Ross was rushed to the hospital last night after someone called 911 to report that the rapper was unresponsive and breathing heavy. The caller said Ross had a history of seizures, and when they tried to wake him up, he was "slobbing at the mouth."
It was initially reported that he was suffering from pneumonia, but it was later revealed that he had suffered a heart attack.
Just a few hours after the news broke about Ross' hospitalization, reports emerged suggesting that the rapper's condition was dire and was using a machine that helps the functions of his lungs and heart to keep him alive (i.e. life support).
In response to the reports, Fat Trel, a rapper signed to Ross' Maybach Music Group label, took to Instagram to set the record straight, saying that Ross is indeed in the hospital, but he's doing fine and is not on life support.
"JUS TALKED 2 MY BIG HOMIE… HE GOOD… HE IN DA HOSPITAL BUT HE IS NOT ON "LIFE SUPPORT" … HE GOOD," Trel captioned under a photo of Ross.
https://instagram.com/p/Bf1vYkRBCaO/?utm_source=ig_embed
Good to know Rick Ross is doing a lot better than we thought. Prayers up for a speedy recovery!
Be the first to receive breaking news alerts and more stories like this by subscribing to our mailing list.