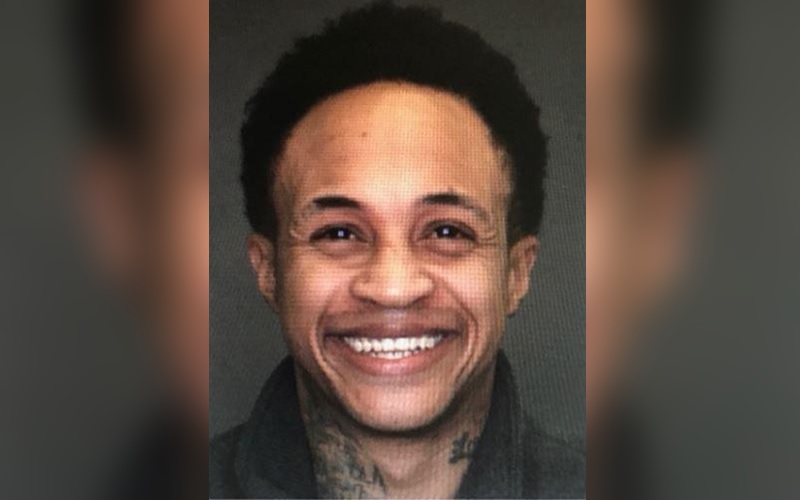 Things are definitely not great for Orlando Brown, but you wouldn't know it by looking at his mugshot. The former child actor was smiling ear to ear after being arrested for battery.
Cops were called to Brown's apartment in Barstow, California Thursday morning (Jan. 18) following a family disturbance. Brown, his girlfriend, and the girlfriend's mother were all involved in a verbal argument that got very heated.
Following protocol, police checked the system and discovered Brown and his girlfriend's mother had outstanding warrants and both were subsequently arrested.
The former That's So Raven star was taken to Barstow Jail and booked on the following charges: Battery against a spouse, resisting arrest, and possession of a controlled substance. He still remains locked up with bail set at $25,000.
Brown's arrest stems from a 2016 incident in which he allegedly hit his girlfriend in a police parking lot. It's unclear if the victim is the same girlfriend he was arguing with on Thursday.
Brown took to Instagram to deny certain details of the 2016 arrest when it first reported by TMZ and other publications. He wrote:
"Right when I find peace of mind, TMZ says its 'ridiculing time. So 'allegedly' I beat my women up..and walked into torrance jail with 'kristal meth' on me….Brace yourselves for this one."

"The devil is a lie i feel him breathing' Kanye said it best…Its ok thoe…Be sure to watch TMZ….This is an interesting one…Even to me! Real talk!"
He was also arrested for DUI back in 2011.
Over the past few years, Brown has exhibited some truly odd and downright disturbing behavior, including giving interviews clearly high to claiming Raven-Symone aborted his child to leaking his own sex tape.
Let's hope the 30-year-old can pull it together. But judging by that creepy mugshot, it won't be anytime soon.
Be the first to receive breaking news alerts and more stories like this by subscribing to our mailing list.