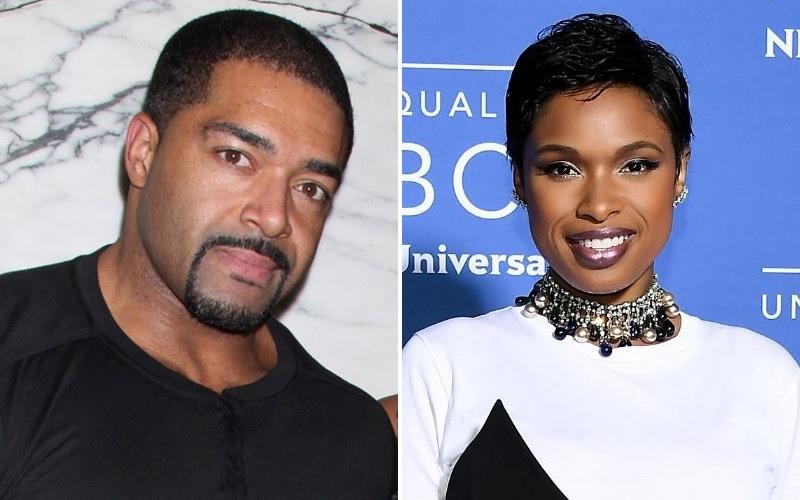 David Otunga has won another round is his battle against ex-fiancée Jennifer Hudson. The former WWE star will not face any charges after Hudson accused him of domestic violence.
Burr Ridge, Illinois police has concluded their investigation into a matter Hudson reported back in November. Police have decided not to file any charges against Otunga and considers the case closed.
Following the news that the investigation was closed, he posted a Ghandi quote on Instagram. "Truth is by nature self-evident. As soon as you remove the cobwebs of ignorance that surround it, it shines clear."
https://www.instagram.com/p/Bd0hFb0hiO7/?taken-by=davidotunga
Hudson filed a protective order against Otunga in November, claiming the former pro wrestled grabbed their 8-year-old son and violently pushed her out of their master bedroom. "I am now living in fear of further action David might take," she stated in the report.
She also added that Otunga had exhibited "aggressive, threatening behavior" toward her and once taunted her with a gun in a separate incident.
Otunga denied these allegations in November through a statement by his lawyer, Tracy Rizzo.
"Mr. Otunga has never abused or harassed Ms. Hudson or their son, and it is unfortunate, especially in today's climate, that she would feel the need to make these false allegations against him."
The couple of 10 years broke up last year, which sparked a custody battle over their son, as well, as the physical abuse allegations. Hudson eventually voluntarily dropped the order of protection and the two were able to reach a temporary custody agreement for the holidays.
Be the first to receive breaking news alerts and more stories like this by subscribing to our mailing list.