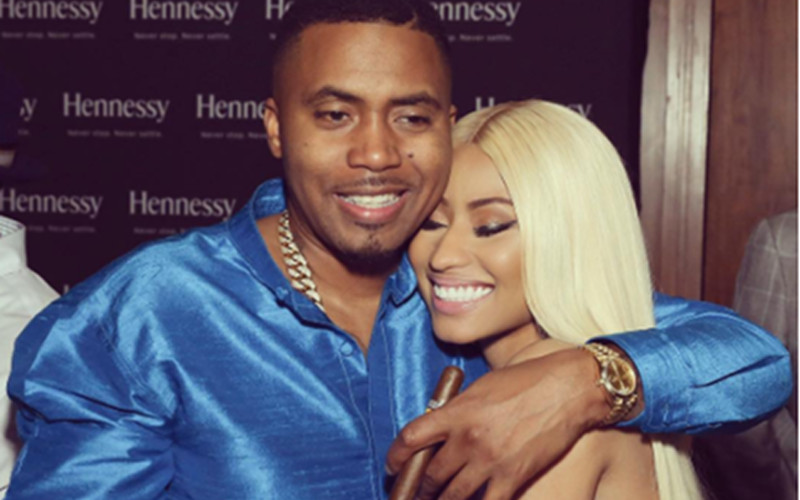 So the rumor that Nicki Minaj is pregnant with Nas' child was far from the truth. TMZ is reporting the rap couple has broken up!
After seven months together, Nicki and Nas are no more. A source tells the site their long-distance relationship was a big factor in their split. Nicki is based in Beverly Hills while Nas spends most of his time in New York. "The relationship ran out of steam," TMZ's source says.
While the split was amicable, we probably won't see the two long-time friends out in public like we have over the years. "We're told they respect each other, and there won't be any trash talking," TMZ reports. "But, on the other hand, we're also told they won't be hanging out as friends either."
The plan is to simply shift their focus back to work. Nas has a record label and his chicken and waffles spot, Sweet Chick. And Nicki is getting back to music and tending to her "multiple business ventures."
TMZ also confirms there is "no truth" to reports that Nicki is pregnant. The rumor was first published by Media Take Out. The site claimed Nicki found out she was pregnant around Thanksgiving and was planning to make an announcement at the Grammys in late January. This is all false according to TMZ.
Nicki and Nas began dating in June 2017, just a few months after her split from Meek Mill. The close friends never confirmed their romantic relationship, but Nicki did admit to Ellen DeGeneres that they were having "sleepovers." Both have yet to comment on the breakup.
Be the first to receive breaking news alerts and more stories like this by subscribing to our mailing list.