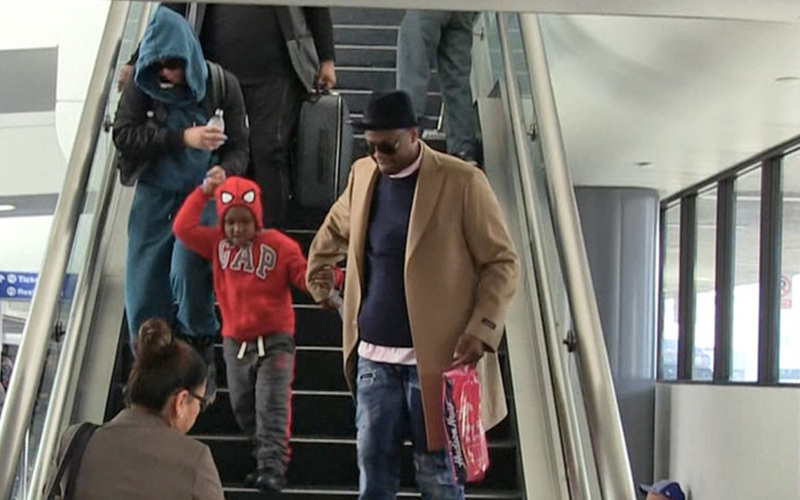 Despite calling the police on her husband Vincent Herbert for abuse and publicly accusing him of getting another woman pregnant, Tamar Braxton is inexplicably still putting on a "happy family" front.
The estranged couple arrived at LAX Tuesday (Jan. 2) walking side-by-side with their 4-year-old son, Logan, acting as if everything is perfect in the Herbert household. "We're a family," they both said to a TMZ videographer. "God is good," Vince added while Tamar walked ahead.
The two were also spotted celebrating New Year's Eve together.
The unexpected couple sighting occurred just days after Vince was arrested for spousal abuse and Tamar accused him of getting former Basketball Wives star Laura Govan pregnant.
"Vincent Herbert is having a baby and his whore decided to let me know," Tamar wrote on Instagram. "That stupid broke ass whore should check public records on Christmas before she goes through with it," she continued.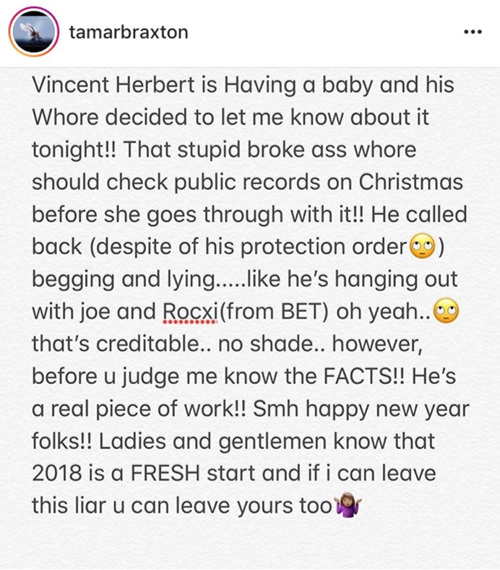 On Christmas Day, Vince was arrested for spousal abuse after some sort of altercation between him and Tamar. She even has a protection order against him. Vince was eventually released on $20,000 bail.
It's still unclear exactly what happened as Tamar is adamant that no physical altercation occurred. She told TMZ:
"While celebrating the Christmas holiday as a family, after a few drinks and some jealousy, things got a bit out of hand, which is common for most families during the holidays. In the midst of everything our family is going through things got heated and a bit exaggerated.

"There was no physical interaction between Vince and I on Christmas. While I do not appreciate his lack of respect for our family and him allegedly impregnating another woman, I cannot paint him as a vicious abuser that Vince is not."
Tamar has since gone on to defend Vince from abuse allegations by others, including Melissa Schuman, a former member of the R&B group Dream. Schuman accused Vince of "verbally and emotionally" abusing her at 14 while recording the group's first album.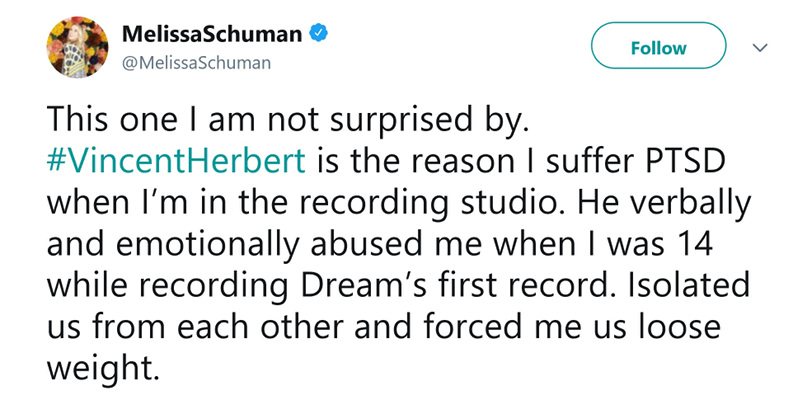 Tamar shot back on Twitter:
"Don't try me Becky cause right now you are doing the MOST! He's not a woman beater, abuser or a BAD man! He just made Bad choices like we ALL do… to ME NOT YOU!! So miss me on the thirst bucket train."
As far as getting another woman pregnant, both Vince and Govan deny Tamar's claim, which was exacerbated by Govan's ex and father of her children, Gilbert Arenas. The former NBA player is apparently the one who told Tamar about Govan and Vince's alleged affair.
After being dragged into this mess, Govan released a statement regarding the matter:
"The allegations from Gilbert Arenas are completely false and couldn't be further from the truth. As a woman and a single mother of 4 children, I experienced firsthand what it feels like to have your significant other step out on the relationship and get another woman pregnant and I would never dream of doing this to another woman."
"No, sir! It's not true at all," Vince simply said when confronted by TMZ on New Year's Eve about the affair and abuse allegations.
Tamar filed for divorce back in October. However, it's no telling what's really up with this dysfunctional couple. Stay tuned, because more drama is bound to occur as we journey through 2018.
Be the first to receive breaking news alerts and more stories like this by subscribing to our mailing list.