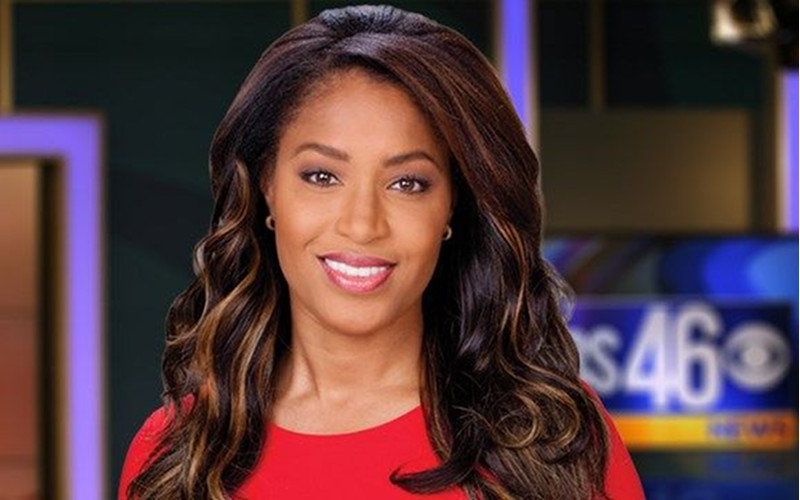 The black news anchor who brilliantly shut down a racist viewer live on-air is explaining why she felt it was necessary to do so.
While discussing the Atlanta mayoral race earlier this week, Sharon Reed of CBS46 News received an email from a woman named Kathy Rae. The viewer wrote that Reed should be fired for "race-baiting" and also called her a n**ger (Editor's note: She spelled it "Niger" like the country in Africa, but, whatever, context). Reed read the email on-air and then directly addressed Rae.
"When arguing with somebody you have to be careful not to mischaracterize their viewpoint, so I won't mischaracterize your view either, Kathy Rae. I get it. On December 5th, 2017, you think it's okay to call this journalist a 'n**ger.' I don't. But I could clap back and say a few things to you. But instead, I'll let your words, Kathy Rae, speak for themselves. And that will be the last word."
The clip of Reed calling out Rae has gone viral and she's received much praise for the classy way she handled the situation.
This is the look of Class and Confidence.. Perfection

— will j (@EarlKnights) December 6, 2017
Sharon Reed aka #AnchorBae is my #WCW for her classy & epic clap back on live TV to racist keyboard thug, Kathy Rae.

— Greg Popabitch (@dredataurus) December 6, 2017
CLASS. Racist sitting behind a damn computer screen calling her that. She handled it well. https://t.co/dnBINZjIbx

— ????? ????? (@LA_andComPAiNY) December 6, 2017
signs a Black woman is abt to end your natural born life with words alone. pic.twitter.com/ucZMCtDbiq

— aka Lambo Calrissian (@TatianaKing) December 6, 2017
Reed spoke to the Atlanta Black Star about the viral moment and explained why she wasted no time confronting Kathy Rae and her racist email.
"Race was woven all through the campaign and plenty of folks here were talking about it. And then there is the belief that you have to keep it real. Sometimes you have to just be honest with folks at home and respect their intelligence and life experience. The [n-word] exists. Racists exist. Why sensor that? Especially in a natural, authentic moment like that."
Rae's email was in response to Reed's comments regarding the role race played in the Atlanta mayoral campaign. The election was won by Keisha Bottoms, a black woman, while her opponent was a white woman. The candidates' differing races highlighted a racial divide within the city.
Reed tells the Atlanta Black Star that she's appreciative of the positive reaction to her clapback, but also says that everyone is entitled to the opinion.
"It's nice to know people see it your way, especially about an issue like this. That said, I really do believe that everyone is entitled to an opinion and we definitely put opposing views on the air all the time at CBS 46. But we all have to be responsible for those views."
She also encourages other black journalists to "be fearless" and call out racists whenever racism rears its ugly head.
Be the first to receive breaking news alerts and more stories like this by subscribing to our mailing list.