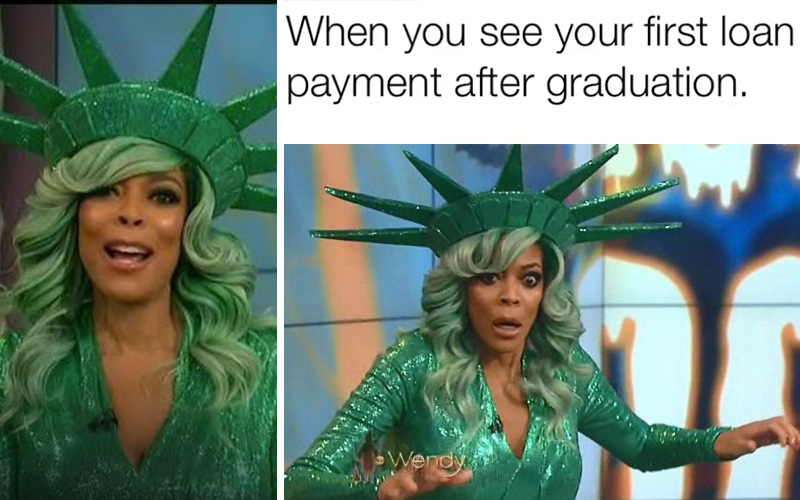 Wendy Wiliams fainting during a live broadcast of her talk show was no laughing matter. But do you think that stopped social media from cracking jokes on her and turning the incident into a meme?
If you did, you're obviously new to the internet because those of us who have been here for a while know that social media lacks this certain thing called "chill," and they're not afraid to show it.
Take a look at the footage showing Wendy Williams collapsing below:
https://twitter.com/xosalxox/status/925399811402104832
Though Wendy has since updated fans and let everyone know that she's A-OK, there's been a lot of speculation about what's going on with her. Did she have a stroke? Was the whole "fainting on live TV" thing staged? Is she stressed out over those rumors about her husband cheating on her and supposedly living a double life?
We don't know for sure (FYI: Wendy says she "overheated" in her costume). But one thing we do know is that absolutely no one is safe when it comes to jokes on the internet. Wendy Williams passing out on live television quickly became an internet meme.
And no matter how bad we feel about folks cracking jokes at the expense of someone who could potentially have health issues, we can't help but laugh at the well-timed memes and reactions being shared all over the web.
Wendy Williams fainted and they made her a meme before she hit the floor

— Victor Pope Jr (@VictorPopeJr) October 31, 2017
Some people (especially those who aren't too fond of "Wendell" and her antics) just had fun with it:
Wendy Williams was like pic.twitter.com/0CGqklcQxk

— TJ (@tj_gorham) October 31, 2017
I watched that Wendy Williams faint like pic.twitter.com/DWMUlprmx5

— Kodak ??&?? (@ChixGawd) October 31, 2017
Wendy Williams fainted and they made her a meme before she hit the floor

— Victor Pope Jr (@VictorPopeJr) October 31, 2017
Black Twitter showing up to see what happened to Wendy Williams pic.twitter.com/0qTisd1eCe

— Mr Brooklyn (@MrBrooklynB) October 31, 2017
Wendy Williams fainting while dressed as the Statue of Liberty is the perfect metaphor for 2017.

— Quinn Sutherland (@ReelQuinn) October 31, 2017
Happy Halloween Wendy Williams #TuesdayMagic

Pretty much the same reaction the real statue had when Trump became President! pic.twitter.com/Fv1aFR5J7J

— Josh (@J_sandy1009) October 31, 2017
And, honestly, her ultimately being OK made the situation a little easier to laugh at (or at least you didn't feel so bad):
Honestly I tried so hard not to laugh at Wendy Williams fainting but after I found out she was ok, this was me.???? pic.twitter.com/c5IGTnIFNm

— Napturally_Breezy (@napturally17) October 31, 2017
Can y'all not retweet that video of Wendy Williams fainting? I'm going to laugh hysterically & I'm trying to be a better person.

— Kanye invented music. (@yoyotrav) October 31, 2017
And here are just some of the memes: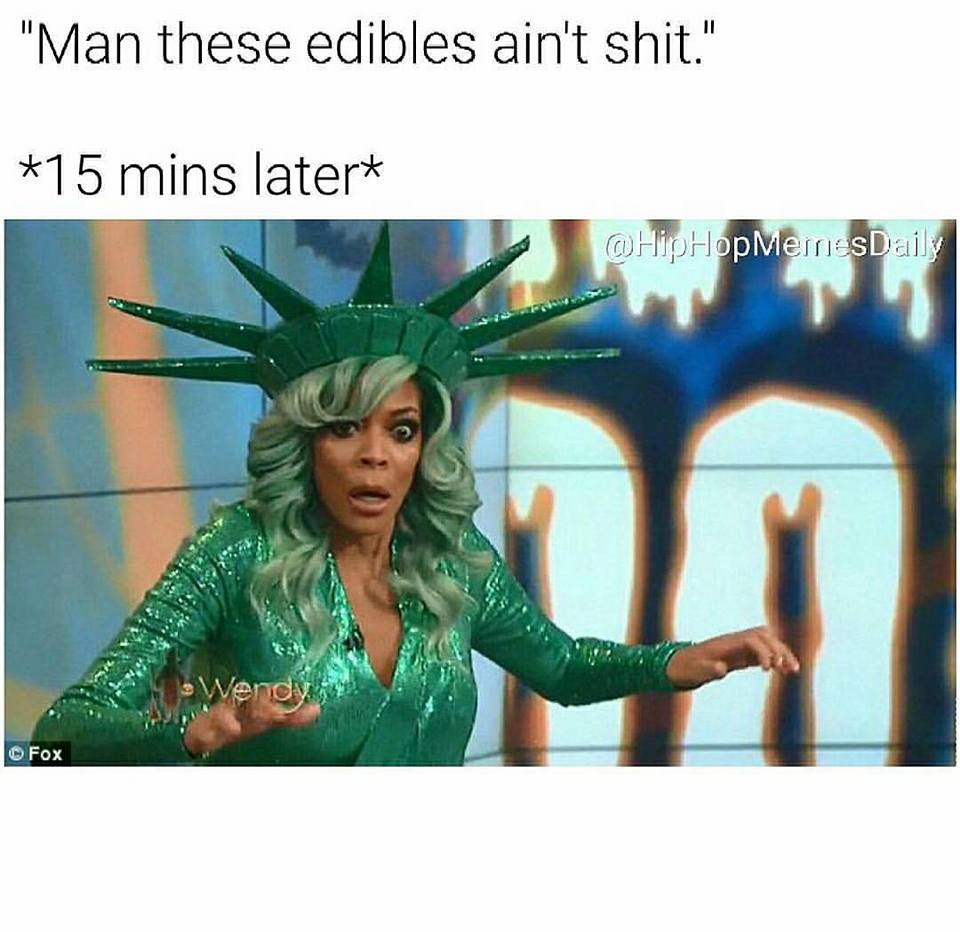 And on top of all of that, now the internet is trying to make the "Wendy Williams Challenge" a thing:
WENDY WILLIAMS CHALLENGE pic.twitter.com/0sC4iEtjDL

— Squintin Tarantino (@QETHAGAWD) October 31, 2017
All jokes aside, we hope everything's OK with Wendy Williams. But at the same time, these social media reactions are HEE-LARIOUS.
So we're clear, Wendy Williams passing out isn't funny. I'm glad she is ok
Black folk, check into your own health
Don't always tough it out

— George M Johnson (@IamGMJohnson) October 31, 2017
Be the first to receive breaking news alerts and more stories like this by subscribing to our mailing list.