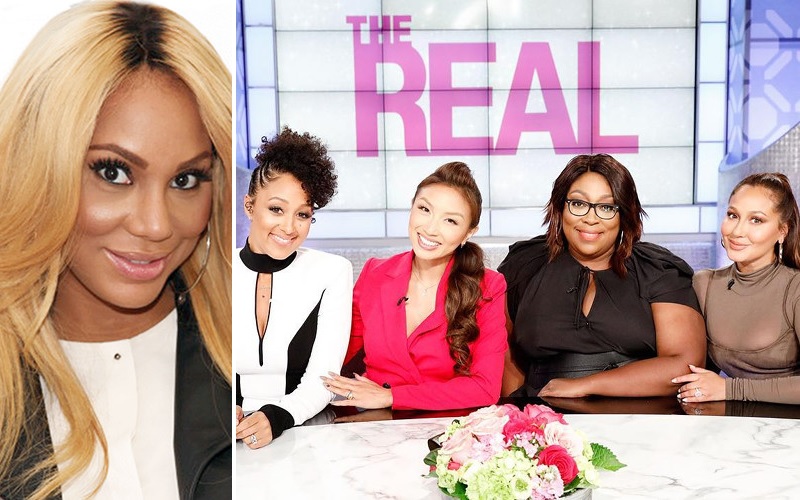 Yesterday, we learned Tamar Braxton had decided to divorce her husband and manager Vincent Herbert, after nearly nine years of marriage. Sources are now revealing what may have caused the marriage to break down and The Real may have played a role.
Sources tell TMZ Tamar was depressed for several months after she was unexpectedly fired from The Real in May 2016. The firing and depression allegedly caused "irreparable fracture" to Tamar and Vince's marriage, which was already rocky to begin with.
Via TMZ:
While they're no strangers to a roller coaster of a relationship, we're told losing the gig created bigger issues because it compounded an already teetering relationship. And one of the first steps to get back on track — moving out 3 months ago, even though they acted like a couple just 2 weeks ago.
The couple recently pretended to be a happy couple in NYC while promoting the upcoming season of their reality show Tamar & Vince. But back in LA, Tamar is reportedly living in a luxurious 2-bedroom apartment for $15K a month.
The singer officially filed for divorce in Los Angeles County on October 24 and is expected to "fight tooth and nail" for full custody of their 4-year-old son, Logan.
As for The Real, the co-hosts sent their former colleague well-wishes during a live broadcast on Wednesday (Oct. 25). Loni Love said:
"Tamar, I know that we've been through a lot on this show and I understand that but you know what? We truly wish you the best and we hope that you get through this."