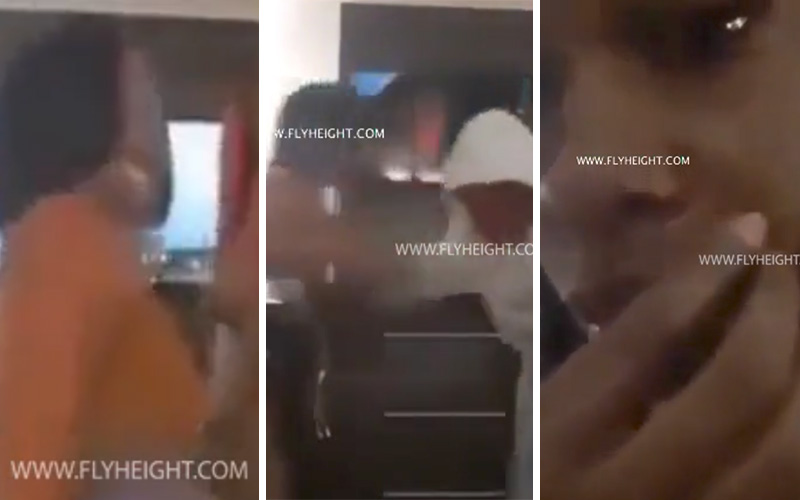 Guess it's not safe to twerk just anywhere anymore.
Two big booty girls believed to be "exotic dancers" (i.e. strippers) from Chicago were recently robbed while dancing in their hotel room and it was all captured on camera, thanks to Facebook Live.
In the video, one of the girls begins to twerk to Rae Sremmurd's "No Type" when a man with a hoodie runs into the room, grabs the women and take them off camera for a moment. For most of the clip, all you can hear is both women in the background screaming until at the very end when one of the ladies steps back into the camera crying with a bloody nose.
"I gotta capture this so my mama see though. Look at my nose," one of the women says to her Facebook Live viewers.
To be honest, the whole thing looks fake, but at the same time with all the crazy stuff that goes down on Facebook Live these days, it wouldn't be surprising if this actually happened.
Be the first to receive breaking news alerts and more stories like this by subscribing to our mailing list.