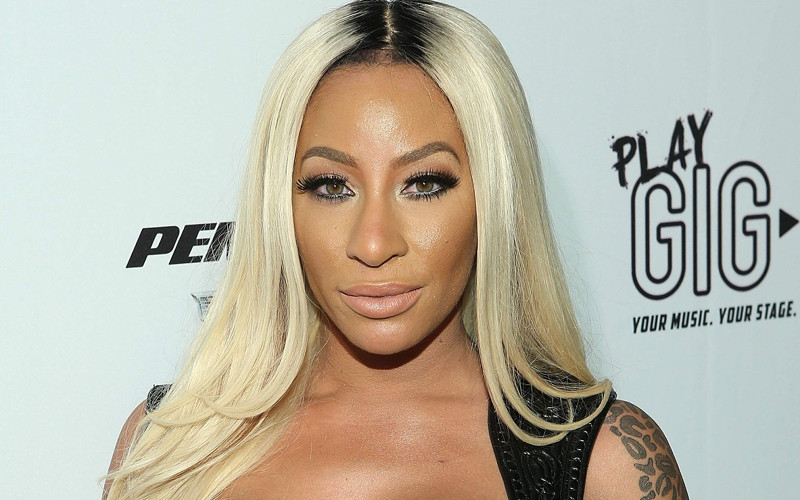 After getting dragged online, Hazel-E is apologizing for wishing gays to "burn in hell just like God said in the Bible." Unfortunately, the half-hearted apology might not do her any favors as she stands by her decision to use the Bible as a justification for her remarks.
Hazel made the comment on her boyfriend Rose Burgundy's own homophobic post on Instagram after two people insinuated he is gay/bisexual and down-low. TMZ reached out to the Love & Hip Hop Hollywood star to give her the opportunity to apologize.
"The post that Rose made, I am not justifying it, because I actually feel horrible that the LGBT community is upset with me because that was definitely not my intent to offend an entire community that one, supports me, two… my world would fall apart without the LGBT community."
Hazel apologized for offending the entire LGBT community and explained that Rose's post of a burning LGBT rainbow flag and her comment was only intended for one specific person. (Sidebar: But he said, "I hope ALL gays die and go to hell," sis.)
"The post was made because one person in the community decided to falsify documents from Rose's social media and my social media basically trying to out him… It was very frustrating because it was false; it was lies."

"He was just like, 'To show you how not gay I am, I'm going to post a burning flag.' Might not have been the wisest idea."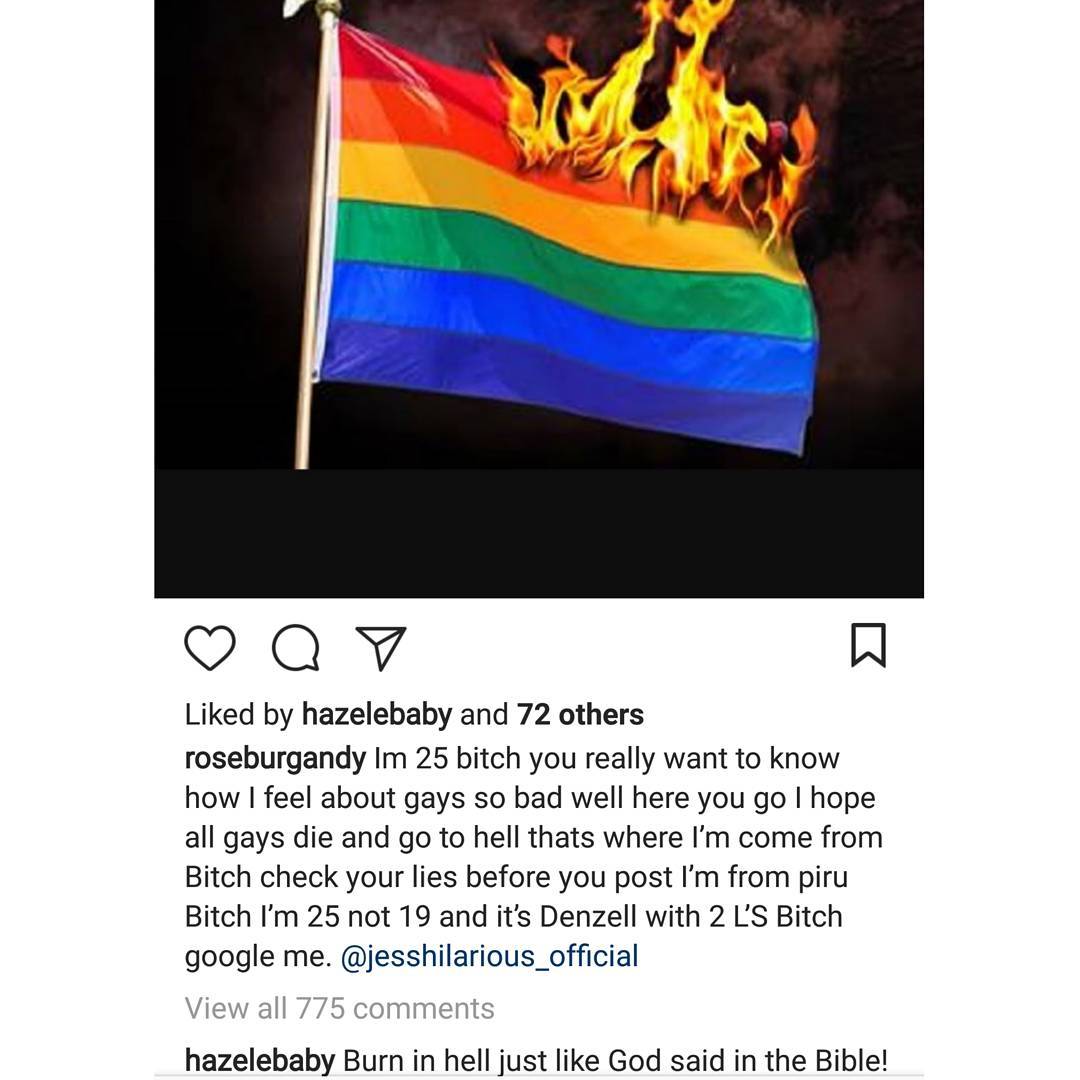 Though she says she has nothing against the LGBT community, Hazel defended invoking religion in her outburst. She clearly believes the Bible condemns homosexuality, but admits it doesn't specifically say gays should burn in hell—those were her words, not God's.
"I don't think that the Bible says that the gays should burn in hell. I say that the Bible does speak on homosexuality, and I can't rewrite the Bible, and for the things that it says in it, that's what it says.

"Do I believe that if two men are sleeping together, are they going to burn in hell? I'm not God; I can't judge you, and I will not judge you. You choose to live your life and let the Lord or whatever you believe in decide your fate. It's not me though."
Hazel also attacked dark-skinned women in her feud with comedian Jess Hilarious earlier this week. "I'm tired of all these monkey looking dark butts coming for my pretty ass," she wrote, suggesting her haters were jealous of her light skin complexion. "Bitches mad cuz they couldn't pass the paper bag test. Yep I said it," she added in a separate post.
The LHHH star also apologized for the colorism comments after being dragged online. "I don't hate the LGBT community or dislike darker skinned people, but if anyone wants to keep bullying me I'm cutting where it hurts."
Be the first to receive breaking news alerts and more stories like this by subscribing to our mailing list.