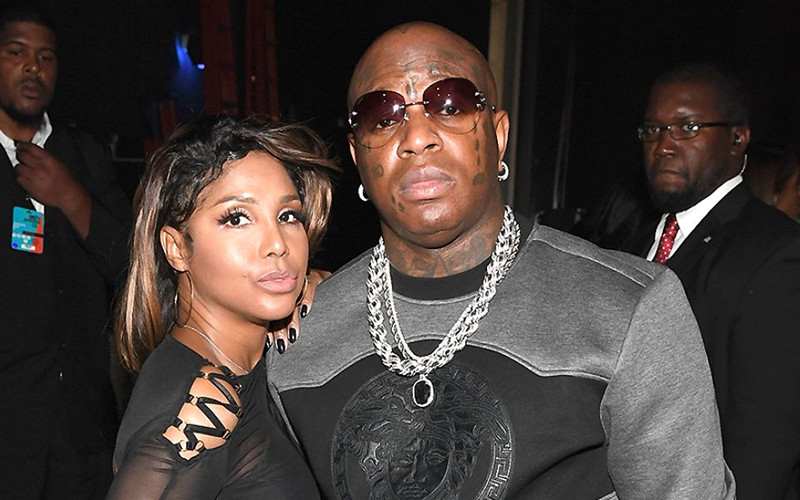 Is Toni Braxton really a married woman? The internet is buzzing today that the singer secretly eloped with hip hop mogul Birdman. But here's the thing. It's not true.
A rep for the "Un-Break My Heart" singer has denied the rumor and exclusively tells Us Weekly, "Toni is dating." without officially revealing who she's dating, but we all know it's most likely definitely Birdman.
The statement from Toni's rep goes on to promote her new single "Deadwood," and upcoming album, Sex & Cigarettes, which is slated to be released in early 2018.
Earlier today (Oct. 17), The Jasmine Brand was tipped by a source claiming Toni and Birdman were married and secretly eloped two months ago. The source claimed:
"They don't want anyone to know yet. They're trying to keep it a secret, just like their relationship. They tried for as long as they could to deny that they were actually together. They're so in love with each other. I'm surprised that they even waited this long to do it."
Twitter immediately had something to say on the thought of Toni and Birdman tying the knot.
https://twitter.com/koshkosh_/status/920378731721617408
I refuse to believe Toni Braxton actually secretly married Birdman. I refuse.

— OG (@MacheteGG) October 17, 2017
Me: I can't believe Trump is President. This is the weirdest thing that's happened in 2017.

Toni Braxton & Birdman: Hold our beers

— Ol' QWERTY Bastard (@TheDiLLon1) October 17, 2017
Me once I learned Toni Braxton and Birdman are now married. pic.twitter.com/nUIlI0lCF5

— Kevin Holmes (@kholmesKSHB) October 17, 2017
Toni Braxton did WHAT?!!???

— ?Light yet excessive (@cheeks__xo) October 17, 2017
If you would have told me back in the 99 and 2000's that Toni Braxton would marry Birdman I would have laughed in your face.

— Ma$on (@FirstGentleman) October 17, 2017
I know Birdman mouth smell like wet nickels, why would Toni Braxton marry him?

— MonsterKing (@CerromeRussell) October 17, 2017
https://twitter.com/HereWeGoMar/status/920379800216317952
https://twitter.com/peafowlet27/status/920379121435316224
Toni and Birdman began dating last year, but have kept their relationship private. However, they do appear on red carpets and attend events together.
Speculation the two are now husband and wife was actually sparked by Toni's sister, Tamar Braxton, a few weeks ago. During an interview with Wendy Williams, she believed the rapper was now her "brother-in-law" because of how he close he is with the Braxtons, and how he supported Toni and the family when Mama Evelyn was recently hospitalized.
"[Birdman] was there the whole time! I think that's my brother-in-law, I do. I think they eloped. I'm telling you, they is married."
It seems like even Toni's own sisters don't know what's going on in her love life. With multiple sources, including Tamar, speculating, it's possible the two have actually taken their relationship to the next level. However, until the couple makes an official statement, as of now, Toni Braxton and Birdman are NOT married.
Be the first to receive breaking news alerts and more stories like this by subscribing to our mailing list.