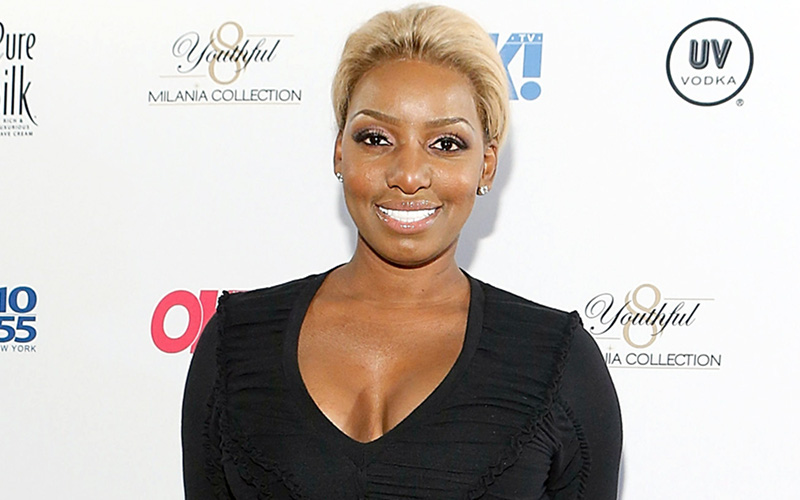 It's been a rough few days for NeNe Leakes. Earlier this week, the reality star was embroiled in a heated social media war with Real Housewives of Atlanta costar Kim Zolciak-Biermann and now she's facing heavy backlash for a crude comment she made to a heckler at her comedy show.
NeNe is still trying this stand-up comedian thing and hosted the "Girls Night Out for Laughs" comedy event at the Paramount Theatre in Oakland, California on Saturday (Oct. 7).
However, her joke about male Uber drivers trying to have sex with their female passengers did not go over well with the crowd and she called out one specific female heckler with a rape clap black.
"I ain't even gonna tell you about the goddam Uber driver. I hope he rape yo' ass tonight when he take you home, b*tch. And steal yo' funky hello kitty, b*tch."
https://twitter.com/DrewShade/status/917393716456849409
The clip went viral on Monday (Oct. 9) and the RHOA star was dragged on social media for the distasteful and unfunny remark. She quickly issued a public apology following the backlash.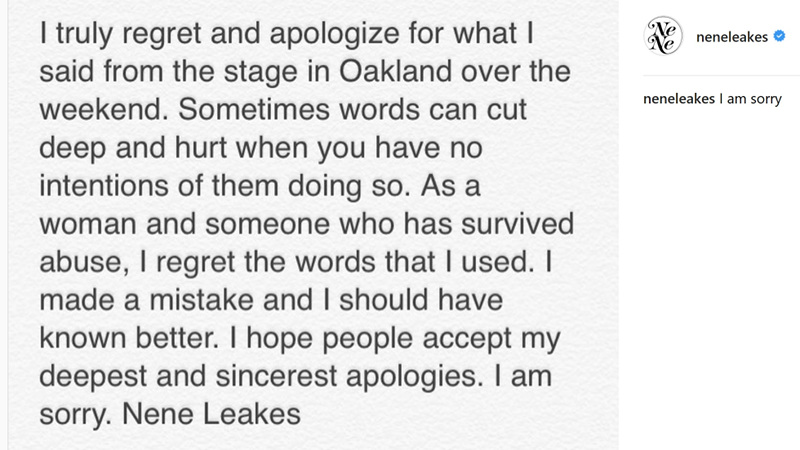 There's no question that NeNe is the Queen of RHOA, but this is what happens when a reality star starts feeling themselves a little too much and thinks they are a Jack (or Jill) of all Trades. The inexperienced "comedian" was ill-equipped at how to properly handle a rowdy heckler.
In fact, there are even reports that NeNe has privately struggled with handling audience criticism since launching her stand-up hobby.
Nene can't handle hecklers. She was crying in between the shows when she was at our venue. https://t.co/3sHnR95xfi

— mom. (@trulyyrocio) October 9, 2017
Hopefully, NeNe picked up some tips from the professionals at the "Girls Night of Laughs" event like Adele Givens, Tiffany Haddish, and Loni Love. I'm sure they wouldn't have spouted a rape joke at a female heckler.
Be the first to receive breaking news alerts and more stories like this by subscribing to our mailing list.