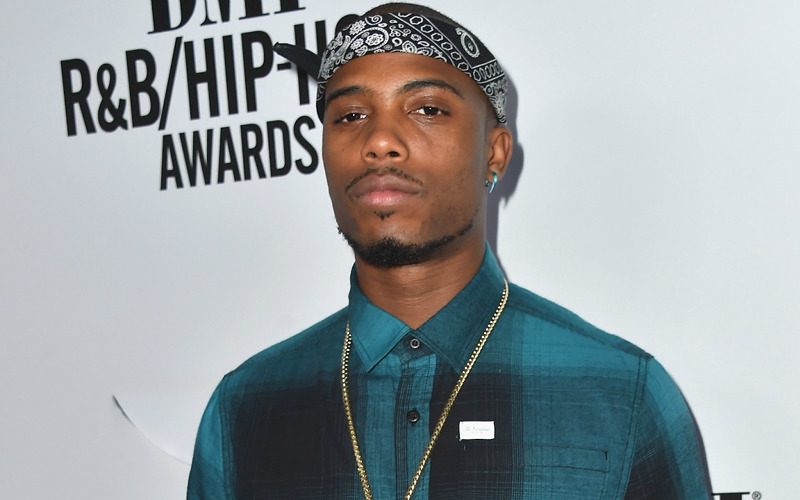 A few days ago, I heard B.o.B's "Airplanes" on the radio and thought to myself, "What happened B.o.B?" Then I remembered he's out here claiming the earth is flat. Despite over 2,000 years of proved science, the rapper does not believe our planet is round and is on a mission to find Earth's curve.
B.o.B launched a GoFundMe page last week hoping to raise funds for his own space exploration experiments. According to the page's description and the accompanying video, B.o.B wants to send multiple satellites into space and use weather balloons, drones, blimps, etc to find the curve or the edge of Earth.
The "Nothin' On You" singer initially set his goal at $200K, however, he has since raised it to $1 million so he can conduct several experiments. As of the writing of this post, he has raised $3,026, providing the first $1,000 donation himself.
More than 120 people have donated so far. Many contributed to the cause because of how ridiculous it is, but B.o.B does have a few flat earth supporters.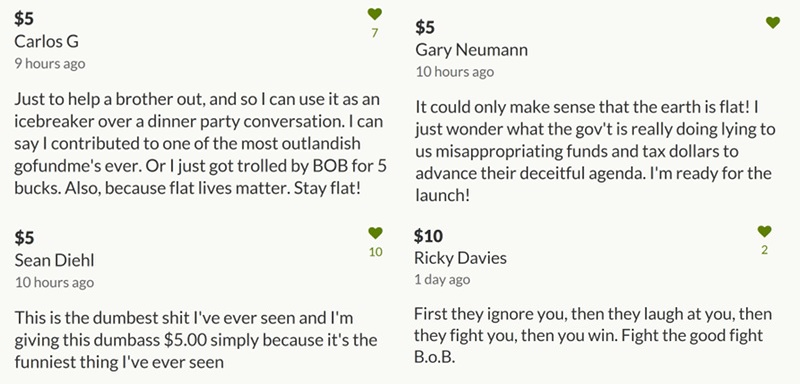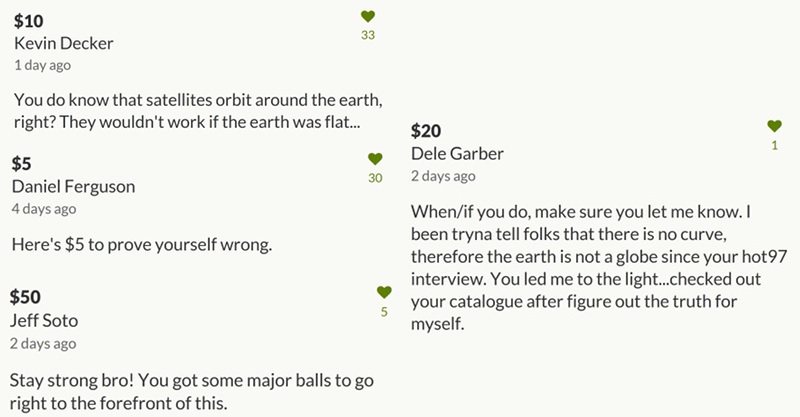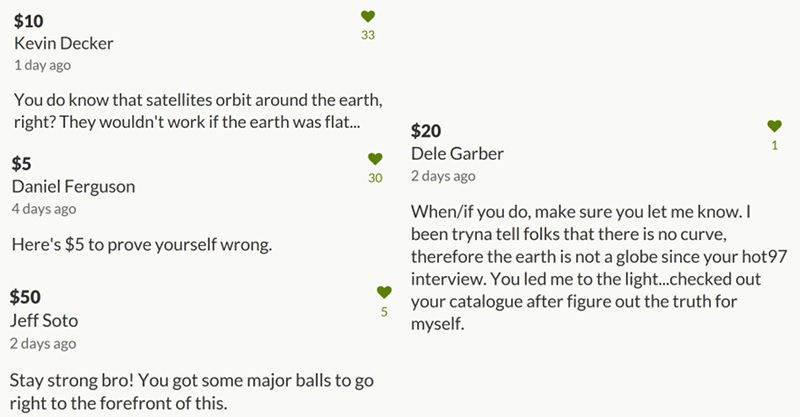 B.o.B revealed himself to be a "Flat Earther" last year after posting a picture of two cities 16 miles apart and pondering how there was no curve of the earth.
The cities in the background are approx. 16miles apart… where is the curve ? please explain this pic.twitter.com/YCJVBdOWX7

— B.o.B (@bobatl) January 25, 2016
The rapper was soon clowned on social media and astrophysicist Neil deGrasse Tyson tried to explain to B.o.B how he was wrong. The two debated each other on Twitter with Tyson eventually going on Comedy Central's The Nightly Show to prove his point (with science) once and for all.
Even so, B.o.B still believes he's got the game beat and knows more that the likes of Aristotle. Check out one of his latest tweets:
https://twitter.com/bobatl/status/913175356609323008
Be the first to receive breaking news alerts and more stories like this by subscribing to our mailing list.